Wanted: Plastics Engineers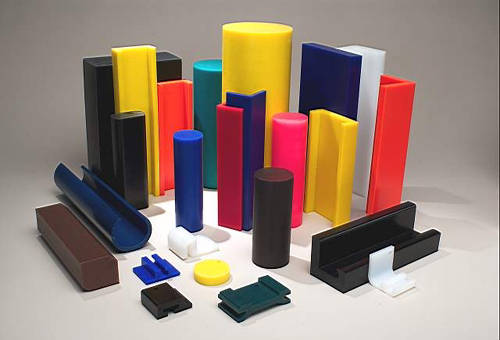 Schoolcraft Introduces Plastics Engineering to its Curriculum
By Nick Rende
Online Media Specialist
Schoolcraft continues to broaden its academic horizon as they, along with Mid-Michigan Community College, incorporate plastics engineering courses into their curriculum.  Schoolcraft launched an Intro to Plastic Materials and Applications class as part of the Continuing Education curriculum in the summer semester and is offering it again during the fall semester.
The twelve-week, non-credited class will eventually turn into two plastics classes: a materials-focused class and a processing-focused class. The goal is to turn it into a credited certificate program, which Robert Leadley, Ph.D., Dean of Occupational Programs and Economic Development hopes will be ready to go by fall 2014.
"Once they're done with that," said Leadley in regards once a student has completed the certificate program, "these people become highly marketable … Students finish these classes and they get hired."
This causes the problem of students not returning for classes, which Leadley hopes will be solved by using these certificates as 'stackable certificates' or 'stackable credentials', where a student can complete multiple certificates (essentially "stacking" them) along with completing general-education classes in order to obtain an associate's degree. By utilizing manufacturing and metallurgy classes that Schoolcraft already offers, along with adding a technical math class to go along with the two plastic classes, the goal is provide a sixteen-credit certificate program that could be attained in one semester.
The class aims to teach students the characteristics and current applications of different plastics, use computer-aided design software, accurate methods of mold different products, and instill good engineering and design methods for creating materials among its many competencies. According to Schoolcraft's website, the intro-class will also contain a series of three projects, where students will apply their accumulated knowledge "in a progression of part designs".
The shortage of plastics engineers has led to a high demand of workers, which led to the collaboration between Schoolcraft and the Society of Plastics Engineers (S.P.E.) in order to create a class designed to supply these missing skilled workers. In an article on plasticsnews.com, Associate Dean of Occupational Programs at Schoolcraft Amy Jones said, "Different members of SPE came to us and said there is real need for this type of program."
Dr. Sassan Tarahomi and Armando Sardanopoli, the two professors that will teach the news plastics classes, have over 50 years of combined experience in the industry. Dr. Tarahomi serves as the 1st Vice President of S.P.E-Detroit Section and the Advanced Engineering Material Manager at International Automotive Components Group Headquarter in Southfield, Michigan. He also holds fourteen patents in the U.S. and other countries. Sardanopoli had spent 36 years in Technical Service, Product Development, and R&D before retiring in 2006. Since then, he has started Sardanopoli Specialty Elastomer Consultants L.L.C., a consulting firm for other companies in the plastics industry.
Leadley finished by saying the summer class was a success to students: "All the students really enjoyed the class. Now, they are all working in the plastics industry, so they have some previous knowledge in plastics. But they all thought it was an outstanding class. They covered I think a lot more material than they expected. It was a pretty intensive class. But I think – I was at the last class for a short period of time and every one of them said they really enjoyed the class, really got a lot of out of it … we're hoping we continue to have success with the next class and also with the skills' certificate."

*Featured Photo Courtesy of EC21.