Campus Crimes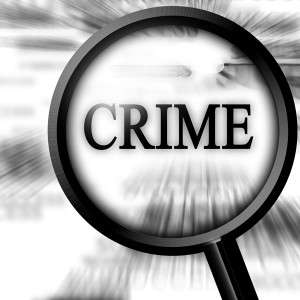 Compiled by Lauren Lukens
Managing Editor
Creepy Incidents
A female student reported that at 6:00 a.m. she received a call on her cell phone from a male saying he was from Schoolcraft College and needed to verify her personal information. The male asked for her full name, address, date of birth, and social security number and gave no further information about what department he was from. She told the male that the College should already have that information and refused to give it, and then the caller disconnected. This was the first time that she has received a call of this nature. The officer advised her to check her credit report and  look into how to protect herself from those attempting to commit identity theft.
Larceny
A student walked into a Schoolcraft building at 12:13 p.m. and placed her keys into a locker with no other property.  Because she was unable to get her lock to work, she left her keys unsecured. She returned to the locker at 12:45 p.m. to find her keys missing. She  inquired with Schoolcraft staff, who told her that lockers in the area had not been checked. Campus Security Police (CPS) observed video evidence of the student with her keys in hand, then later asking staff for assistance. The officer drove to her vehicle, unlocked it with the "Big Easy" tool, then checked her vehicle and retrieved her purse. There are no suspects or witnesses.
At approximately 6:43 p.m., the Bookstore contacted Campus Security Police (CPS) for a report of a possible retail fraud. The Bookstore employee said that at approximately 6:35 p.m., the subject walked into the store toward the textbook section.  Approximately seven minutes later, the subject exited the Bookstore and set off the alarms, then proceeded to walk faster. Video evidence showed that the subject spent a short period of time in the Tech Zone and at no time appeared to be taking any items.  Surveillance shows that he spent most of his time in the textbook section, where he picked up two books and put one back on the shelf, while concealing the other in his jacket. The stolen book was identified, but CSP was unable to locate the subject.
Car Accidents
A student contacted Campus Security Police (CPS) to file a report for a hit-and-run. The car was parked, when it was struck by another vehicle, causing several scratches to the rear bumper and trunk, and paint chips on the rear bumper. She stated that there was no note left on her vehicle and she has no idea who caused the damage. When she discovered the accident, she was not sure what to do. She was advised to call CSP to file this report.
A female student went to the Campus Security Police to report damage to her vehicle. She stated that she arrived on campus at approximately 7:55 a.m. and her vehicle did not have any damage. When she returned to her vehicle at approximately 4:00 p.m., she noticed damage on the right rear of her vehicle.  The office inspected the car and observed what appeared to be black rubber transfer on the right rear quarter panel, originating from the right rear tire well near the rear bumper. The transfer was about 2 feet  long and 6 inches  wide. Some of the clips that hold the bumper to the right rear quarter panel were dislodged and damaged, and some of the paint seemed to be chipped away. No paint transfer was observed, no debris was around the area, and there was no damage to the surrounding vehicles.

*Featured image courtesy of google images.