Perks of being a student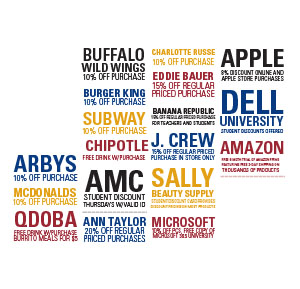 Retailers provide discounts just by showing your student ID
By Lauren Lukens
Managing Editor
The rectangular piece of plastic with name and ID number attached that is given to students after enrollment should be embraced like a long-lost friend. Most commonly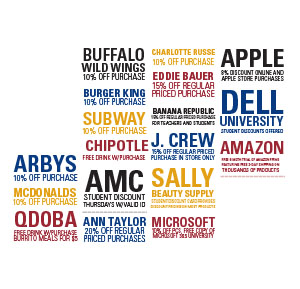 known as a student ID, these cards can be considered a different form of financial aid. Whether gearing up for the one's first day of college or counting the days until graduation, students should take advantage of their status while it lasts. The following businesses offer discounts with a valid student ID.
The bottom line—ALWAYS bring your student ID when you shop, and ALWAYS ask the sales associate if the store provides a student discount.
Schoolcraft offers student IDs to all students enrolled in credit classes. Visit the admissions office in the MacDowell Center for more information.