Detroit: Home to more than just the Lions, Red Wings, Tigers, and Pistons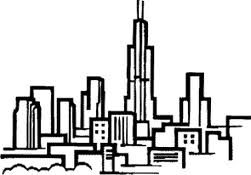 Since it was settled in 1701, Detroit has endured over three centuries of history that have created the city known and loved today. After a devastating fire in 1805, Augustus B. Woodward, the first Chief Justice of Michigan Territory, devised a street plan that created the largest and most fascinating city in Michigan, consisting of monumental avenues and traffic circles that fan out radially from Campus Martius Park in the heart of the city.
During the 19th century, Detroit grew into a thriving hub of commerce and industry, with many manufacturing firms taking advantage of the transportation provided by the Detroit River and a parallel rail line. Various skyscrapers were built centering Detroit's downtown in the 20th century and, following World War II, the auto industry boomed, making the Metro Detroit area one of the largest in the United States.
Though Detroit's revenue, in inflation-adjusted dollars, fell 40% from 1962 to 2012 and continues to fall after the city of Detroit filed for Chapter 9 Bankruptcy in July 2013, we should not neglect the city that holds much of Michigan's history. While everyone seems to make an occasional visit to the Motor City for ever-so-popular sporting events, I encourage people to support our beloved city by experiencing all that Detroit has to offer. Here are some affordable, winter-friendly destinations that will have you wanting to go back for more.
Click here to download the PDF version of Detroit hot spots to take with you on the go.


*Featured image courtesy of Google Images.