Slam dunk against cancer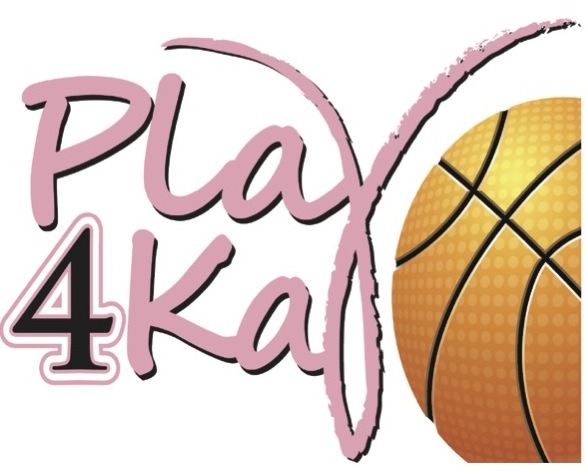 Sixth annual Pink Zone basketball fundraiser set for Feb. 5
By Jackie Charniga
and Evan Paputa
Editor in Chief
and Sports Editor
Schoolcraft scores another three points in the fight against breast cancer.
On Feb. 5, Schoolcraft College will host their sixth annual Play 4Kay Pink Zone basketball fundraiser for their men's and women's back to back doubleheader against Oakland Community College.
Play 4Kay was inspired by late North Carolina State women's basketball head coach Kay Yow who actively coached with breast cancer. Yow was diagnosed in 1987 and the cancer came out of remission in 2007. Yow continued to coach until her untimely death in January of 2009.
In the month of February, colleges across the country do a similar event. Athletic events at Schoolcraft normally do not charge admission, however this event's proceeds will go directly to the foundation. According to their website, the Play4Kay foundation has raised over $2.7 million since its inception in 2007.
Randy Henry, men's basketball head coach, can't stress enough the importance of a game where proceeds are donated to cancer.
"My sister is a cancer survivor, I lived it, and I believe that some of our players have gone through the same situation," Henry said.
Since Schoolcraft's first Pink Zone game in 2009, the college has donated $6,216.00 to the foundation. According to The Play4Kay website the 2014 fundraiser event is an opportunity for coaches across the nation to raise breast cancer awareness and funds for research on the court, across campuses, and in their communities.
"Everybody knows about it, so it is easy to bring people in as a fund raiser, but it is also to raise awareness to this disease and to get people to understand how important in to identify the symptoms of it as early as possible," Henry said. "The earlier the cancer is detected, the easier is to fight for the cure."
Extraordinary Night
Schoolcraft Athletic Director Sid Fox knows that to put on an event like Pink Zone is a combination of hard work and great personnel at Schoolcraft.
"The challenge remains for those of us, especially in the field of athletics who are generally blessed with good health, to provide the energy and enthusiasm to combat such a serious disease," Fox said. "This event is special because it touches so many lives."
Cali Crawford, Coordinator of Athletic Operations, has only been with Schoolcraft for the past year and a half but has already become deeply invested in the programs and charity event. Having worked on the past two Spirit Nights, this is her second experience with Pink Zone. Crawford says that for her, the highlight of the event is watching the level of participation.
"It is nice to see both men and women's teams getting very active with pink socks or headbands, everyone comes together for one cause: to fight breast cancer."
Men's basketball captain Terrell Sewell is also eager to actively participate and help fight against cancer any way he can.
"That night is special. It's bigger than both teams, it's bigger than a game," Sewell said. "I just encourage everyone to spread awareness to the community because it's definitely important to not only the team, but Schoolcraft."
According to Henry, his team plays every game with a purpose, but the level at the Pink Zone game will be raised a little.
"Every game we play, we play with a purpose. This game has a special one," Henry said. "We all want to do good for the cause."
"Playing that night feels like you are playing for someone, knowing you have that on your shoulders, you just want to give it your all," Sewell said.
Schoolcraft employee April Hudson will sing the National Anthem live, and the Schoolcraft dance and break dance teams will perform at halftime to provide entertainment.
The women's game commences at the Schoolcraft gymnasium at5:30 p.m. and the men's game is slated for a 7:30 start. A $5 admission will be charged at the door and Play4Kay t-shirts will be for sale for $10.
The Schoolcraft men's team plans on wearing pink socks and pink headbands to show the public their support to the cause.
"Real men wear pink," Henry said.
For more information regarding the Play4Kay organization or how donate to the cause, go to www.play4kay.org.