Safety in Numbers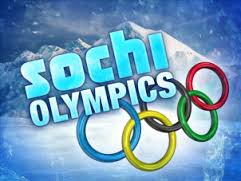 Winter Olympics spark more than sports talk
By Xavier Thompson
Staff Writer
With the 22nd Winter Olympics scheduled to take place in Sochi, Russia from Feb. 7-23, the safety and sexuality of foreign parties have come to the forefront. Anatoly Pakhomov, the mayor of Sochi, said homosexuals were welcome at the Games as long as they "respect Russian law" and "don't impose their habits on others."
In June 2013, Russia passed a law banning the promotion of "non-traditional" sexuality to people under the age of 18, an action that has been widely seen as an attack on gay rights. The controversial new law made providing information on homosexuality to minors a crime, punishable by a fine around $155.
Anatoly Pakhomov, a member of President Vladimir Putin's United Russia party, told Panorama that homosexuals would be welcome at the Games.
"Our hospitality will be extended to everyone who respects the laws of the Russian Federation and doesn't impose their habits on others," he said. But when asked whether homosexuals had to hide their sexuality in Sochi, the Mayor said: "No, we just say that it is your business, it's your life. But it's not accepted here in the Caucasus where we live. We do not have them in our city."
President Barack Obama sent Russia a clear message about its treatment of gays and lesbians with who he is sending to represent the United States at the Sochi Olympics. In December, Obama selected tennis legend Billie Jean King and former hockey player Caitlin Cahow, both of whom are openly gay, as delegates for the United States for the opening and closing ceremonies.
An ongoing debate on whether athletes should skip the Olympics due to safety has recently occurred. ABC News reported that a terror travel alert was issued Saturday, Jan. 4 by the U.S. State Department for the Sochi Olympics. Fox News reported that in the months leading up to the games, three suicide bombings occurred with dozens killed, raising fear of terrorist attacks at the Olympics. There are 6,000 athletes from 85 countries slated to participate, including 224 from the United States.
CNN reported that 25,000 police officers are to be deployed, plus another 8,000 security forces from various agencies. They are to protect the 6,000 athletes, plus 1,650 Paralympians, as well as delegates from other countries and spectators. There is no doubt athletes want to go to the games. They train hard, and because the Winter Olympics are only held every four years, there is generally a window of only a few years in the life of an elite athlete.
As of now no one has publicly said they would not participate due to the anti-gay government or terrorist threats.

*Featured image courtesy of Google Images.