"Justified"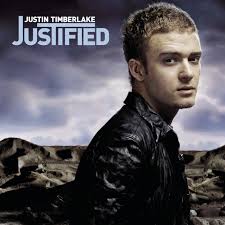 Flashback  Album Review – Justin Timberlake
By Katie Tracy
Staff Writer
His freedom from *NSYNC was "Justified" by this album.  Released back in 2002, this was Justin's first solo album after being a part of a little boy band called *NSYNC since 1995.  As "Rolling Stone Magazine" puts it, this album made him "a free man."  This album carries some of JT's greatest hits including "Rock Your Body", "Señorita", and "Cry Me a River."  "Cry Me a River's" music video is iconic because the song is said to be about his former flame, Britney Spears.  They split up while "Justified" was being produced in 2002 after three-year long relationship.
"It feels like somethin's heatin up", must be "Señorita".  This song has become a classic with JT's relay between his falsetto and normal angel-voice.  Placed at the very beginning of the album, this song gets the party started.  The back and forth between the girls and the guys that Justin uses in the song make it incredibly popular as an icebreaker song at parties:  "It feels like somethin's heatin' up, can I leave with you?  Ladies?" "I don't know what I'm thinkin' 'bout really leavin' with you."
"Rock Your Body" though…this song has been played at every party, every dance, almost every celebratory event that I've been to.  "Don't be so quick to walk away", this funky song is placed at the middle of the album, making it a nice transition into the second half of the album.  I can't say that there's much to complain about in the following tracks…
"Justified", as a whole is the epitome of Justin Timberlake.  His pop/soul style is enticing to the ears and his talent is endless; as a member of the Five Timers Club on "Saturday Night Live," a skilled dancer, a decent actor (sorry Runner, Runner), and Grammy winning crooner, nothing can tear Justin from his title of President of Pop.  This album is known as the Genesis of Justin's solo career, which seems to only be getting better.