Lions head coaching job— unattractive and impossible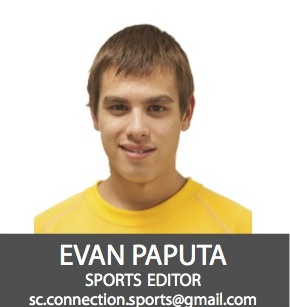 Caldwell seems to be Lions "fall-back" option 

Evan Paputa
Sports Editor
[email protected]
The Detroit Lions' act is old and clichéd. Lose more games than they win and hire unsuccessful head coaches that come in with a lot of support, but get trapped in failure the minute they put on the Honolulu blue and silver.
It wasn't as attractive as ESPN analysts made it out to be and is impossible to win in Detroit with the Lions current roster. Attitudes and personalities clash with Lions players and that is a recipe for disaster.
Jim Caldwell is next on the list of coaches for the Lions.
After an unacceptable coaching search that saw the Lions miss out on interviewing ideal prospects Lovie Smith and Bill O'Brien, they interviewed a few less qualified applicants while they waited for their top candidate to complete his season.
Ken Whisenhunt, San Diego offensive coordinator, could interview but not accept the position until after his team was eliminated from the playoffs. While the Lions only interviewed two other candidates besides Caldwell and Whisenhunt, they missed out completely on Smith and O'Brien because they waited too long to fire previous head coach Jim Schwartz.
Unlike the 2009 offseason in which Schwartz was hired, the Lions job was the Rolls-Royce of all head coaching vacancies in this offseason compared to other openings in Cleveland, Houston, Minnesota, Tampa Bay, Tennessee, and Washington.
O'Brien was hired by the Houston Texans who fired their previous head coach following their eleventh straight loss on Dec. 5.
Lions being the Lions
As January had arrived and San Diego was still in the playoffs, Lions management thought they had Whisenhunt locked up. Who was he to pass on what they were selling?
They have perennial superstars in all-pro wide receiver Calvin Johnson and 'franchise quarterback' Matthew Stafford, and a physical defensive line that is spearheaded by one of the most feared players in the league in Ndamukong Suh.
What was Whisenhunt
passing on?
Hours before Whisenhunt accepted the Tennessee Titans head coaching position, a local Detroit sports radio station opened their afternoon show with the topic of 'What would you do if you were Whisenhunt?'
Callers made the Lions job sound like it was as easy as getting a million dollar a year salary for sitting on the couch eating potato chips.
While all of those callers actually believed Whisenhunt would be the new Lions coach, he couldn't help but wonder if there were more bad eggs than good ones.
Where to start?
Though there were definitely some bright spots, the job wasn't anywhere near what ESPN analysts made it out to be. There are plenty, if not more, reasons to not take over in Detroit than there were to.
Stafford lacks accuracy, leadership, and fire. In addition, he clearly stated that he doesn't want to work with a quarterback coach because it's not his "style."
Real franchise quarterbacks simply get the job done. When they don't, they are physically disheveled. When things aren't going their way, they make an effort to turn it around.
Stafford doesn't get the job done and hasn't in now five seasons as the Lions quarterback. In fact, he hasn't even gotten close.
With the number one receiver in the league and one of the best ever, there are just too many stretches of plays in which Stafford fails to get Johnson the ball.
Johnson has proved again and again that he can make catches with three defenders draped all over him. There are no excuses for not targeting him more than 10 times a game. Stafford consistently makes bad decisions that often lead to interceptions.
Stafford's memo after being drafted number one overall by the Lions in the 2009 NFL draft was that he was a "winner" and "competitive."
Stafford has gone through the motions of a highly paid superstar during his first five seasons in Detroit. Lose games and not show any emotion. He takes no responsibility for his play in postgame interviews and evades accountability by talking about what he thought they did well that game.
Most head coaches want to come into a new job and draft their new quarterback because if there was a decent one there, they wouldn't have had to hire a new head coach in the first place.
But Whisenhunt would be confined to Stafford's $53 million contract signed in the summer of 2013. Stafford wasn't going anywhere and Whisenhunt knew it.
If Stafford wasn't enough, the Lions lack of discipline could have helped steer Whisenhunt to Tennessee.
Every time the Lions would gain any kind of momentum during a game, they would do something to lose it.
Whether it was a false start leading to a stalled drive, a pass interference penalty on third down setting up an opponent's touchdown, or a personal foul penalty giving a free 15 yards away, the Lions were known for lack of discipline and no one wants to coach that.
At the end of the day, there were more reasons to pass on the Lions head coaching vacancy than there were to accept it. Whisenhunt made the smart decision by taking the Tennessee job where he can start from scratch.
Good luck Caldwell.