What is love?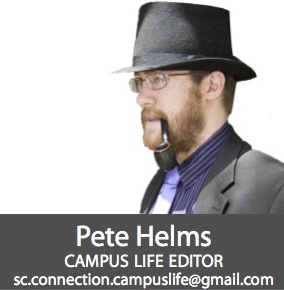 A case for love at Valentine's Day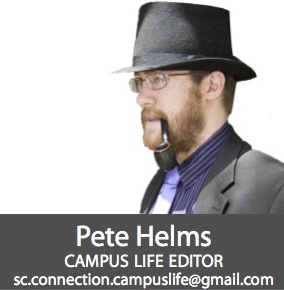 Pete Helms
Campus Life Editor
[email protected]
Hesiod writes in the "Theogeny" that before the universe existed, all things were in a state of unformed chaos. From this chaos arose Eros (love and desire), which caused the chaos to relent to form and creation. It may be that love, affection, and the attachment they bear caused our ancestors to create family groups which stayed together, thus forming the building blocks for civilization. Love felled mighty Troy, and built countless other empires. It is like no other force in existence, a beautiful madness that engulfs the soul and transforms it.
"Love is patient, love is kind. It does not envy, it does not boast, it is not proud. It does not dishonor others, it is not self-seeking, it is not easily angered, it keeps no record of wrongs. Love does not delight in evil but rejoices with the truth. It always protects, always trusts, always hopes, always perseveres. Love never fails…" These words, from 1 Corinthians 13:4-8, accompany many of the weddings celebrated throughout the world. They speak of the beauty and power of love, a power that is neither destructive nor malign. More importantly, the verses serve to remind us that this Valentine's Day, it's not about flowers, competition for affection or accolade, or any of the corporate nonsense we've built around the day. Rather, Valentine's Day is a celebration of that force that so ordered the cosmos: love.
Love is like a flame; it is fueled by the happiness of others, yet must be sheltered by those who would seek to snuff it out. It lights the darkness of isolation and warms the hearts of the weary in times of need. Love burns away our imperfections and transforms the spirit into a strong, resilient shield that protects others from the evils of the world.
Love is like a flower; it lies dormant in the winters of our loneliness, yet bursts forth in the bright sunlight of friendship and romance. Though sometimes frail, its beauty pierces the dullness of the manufactured world and topples the façade of one's indifference. Love takes root in the soft soil of the heart and spreads its seeds to grow in the hearts of others. Love's flower becomes the fruit by which we nourish another's very being, and its stem becomes the mighty tree which shelters us from the harsh storms of hatred.
Love is like the ocean; it is still at times and at others tempestuous. Its depths can never be known from the surface, and its mystery inspires both fear and awe. Love hides sunken treasures and buries old hurts beneath its waves. Love washes away the stains of our past and keeps us afloat in times of despair. It lets us travel great distances and ties all of humanity together in its bounty.
Love is like a key; it opens the locks to others hearts and frees our insecurities. It thrives on the mystery of the unknown, because love is never restrained to a single lock. It is a key that creates its own doors, and none can remain closed to love's intent. Love opens doors to new lives and new worlds.
Let love not be scorned this Valentine's Day. Forget the frills and the self-pity. Single or coupled, young or old, platonic or romantic, spend Valentine's Day loving someone. In the end, love is a force more powerful, more mysterious, more immense than any one person; fighting love is fighting in vain. So go out this Valentine's Day and feed the flame, nurture the blossom, sail the sea, and turn the key, for love shall always abide.