In Other News…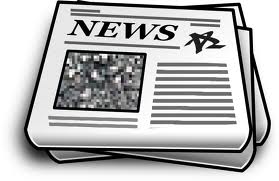 By Nick Rende
Online Media Specialist
Getting away with murder (and then some)
The United Nations Commission of Inquiry on Human Rights (COI) released a scathing report on Feb. 17 detailing crimes against humanity carried out by the North Korean government on the weakest of its citizens, according to CNN. These include, but are not limited to: "murder, torture, slavery, sexual violence, mass starvation," all in an effort to "terrorize … the population into submission."
The COI presented their findings to the International Criminal Court and sent a letter to North Korean dictator Kim Jung-Un, telling him to expect to face charges for crimes against humanity. The report, compiled by the COI, includes eyewitness accounts from 320 defectors who witnessed firsthand the horrors in the country – including deadly labor camps, the likes of which have not been seen since World War II.
North Korean ally China has promised to defend North Korea against any accusations and prevent any trial from materializing. As China supplies North Korea with about 80 percent of its imports, China alone likely holds the fate of the North Korean dictatorship in its hands.
Unexpected surprise
"More feet!" mother of identical triplets (at first) Kimberly Fugate heard the doctors say after she gave birth to Kenleigh, Kristen, and Kayleigh. Kelsey — the fourth — was a surprise, as she was missed on every ultrasound leading up to the Feb. 8 births in Jackson, Mississippi.
The odds of having identical quadruplets without fertility assistance are "incalculable," according to Dr. James Bofill, Kimberly's physician, in a CNN article.
The original due date was May 2, so the quadruplets were born prematurely, each weighing between two and three pounds. They were born via Caesarean section.
Minimum wage update
The Connection reported in Issue 10 about the likelihood of a minimum wage increase in Michigan. On Feb. 19, the Board of Canvassers approved language of a petition to raise Michigan's minimum wage to $10.10 an hour by 2017, adjusting for inflation in future raises, according to MLive. A similar wage hike applies to tipped employees as well.
If Raise Michigan, "a coalition of labor and civil rights groups," collects 258,000 signatures in support of this petition, it will be sent to the Michigan Legislature. Legislators would have 50 days to approve the petition, otherwise it would appear on the ballot in November's election.
The Congressional Budget Office released a report on Feb. 18 stating that a federal minimum wage increase could shrink employment by 500,000 while bringing 900,000 people out of poverty.
More incoming financial relief?
In conjunction with an increase in minimum wage, the House Tax Policy Committee of Michigan's House of Representatives approved legislation that would decrease Michigan's personal income tax rate in the coming years, according to Mlive. If approved, Michigan's rate would decline from 4.25 percent down to 4.05 by 2016.  Further, if Michigan can draw in a surplus of $300 million dollars in any given year, the income tax could shrink further by .1 percent.
The House is not expected to finalize any of the plan until May, "when a revenue estimating conference will provide another set of numbers for lawmakers to consider as they work to finalize the fiscal year 2015 budget by early June," according to the article.
*Featured image courtesy to Google Images.