Social or anti-social media?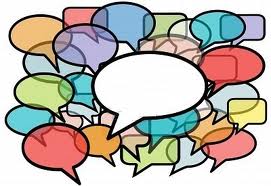 Prompted by the digital interactions of the 21st century, the theme for Global Roundtables 2014 is "Who Am I in a Digital World?"  It will be led by Dr. Steven Berg and the Schoolcraft Ocelot Scholars on Monday, March 24 in VisTa Tech Center Room 500, from 10-noon.  Topics "such as digital identity, global interaction, catfishing, privacy, and the role of education with respect to these issues" will be up for discussion.  The event is highly anticipated and Sandy Roney-Hays says that "students do respond positively to the discussions, and we hope to emphasize discussion."
Since 2008, the Global Roundtables program has encouraged critical thinking and discussions about globalization among students and faculty alike.  Started by Dr. Deborah Daiek, Associate Dean of the Learning Assistance Center, and joined by Sandy Roney-Hays five-years ago, this program gathers students to discuss global and local topics, moderated by a faculty member.  Seated at a table, 8-10 students and a faculty member meet to discuss the theme.  The event is popular, as it generates attention from 300-400 students, as well as 30-45 faculty members.
The discussions, about four or five each round, are prompted by short presentations in the form of short-videos and mini-lectures.  The roundtable discussions are expected to bring diverse students together so that they can share their opinions on the topics and learn from each other.
Any questions about the event can be directed to Roney-Hays at [email protected].