"Nothing here is vegetarian"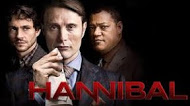 An appetizer for the new season of "Hannibal"
By Alana Keeney
Staff Writer
Based on the popular "Red Dragon" series by Thomas Harris, "Hannibal" follows special agent Will Graham as he works with the FBI to find notorious serial killers—namely the Chesapeake Ripper and the Copycat Killer.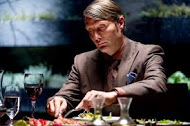 The show starts before the "Silence of the Lambs" era of the series and, according to executive producer Bryan Fuller, the show will end where "The Silence of the Lambs" begins.
In the first season, Will Graham becomes the patient of an eccentric psychiatrist, Hannibal Lecter, and then begins a downward spiral as he becomes ill. Graham is then manipulated by Lecter and framed as the Copycat Killer.
Considered an alternate universe to the book series, the show does not directly follow the book's plot; the most notable change being that multiple characters have had their genders changed. The show takes all the grisly, dark aspects of the book and adds stunning cinematography and a perfect soundtrack to make the show become a deep psychological thriller that hooks viewers' attention.
The bar was set high for season two after the intense and heart wrenching conclusion of season one with the final episode ending in the iconic scene from "The Silence of the Lambs" but with a slight twist:  Graham is behind bars instead of Dr. Lecter. Though not even halfway through season two, it has not disappointed.  Graham's arrest has caused a lot of stress on many other characters and the murders have become even more complex.
The cast includes Hugh Dancy as Graham, Mads Mikkelsen as Lecter, Gillian Anderson as Bedelia Du Maurier, Laurence Fishburne as Jack Crawford, Lara Jean Chorostecki as Freddie Lounds, Hettienne Park as Beverly Katz, and Caroline Dhavernas as Alana Bloom. The ensemble has been highly acclaimed, especially Mads Mikkelsen's and Hugh Dancy's performances. Their acting has been compared to Anthony Hopkins' and Edward Norton's renowned performances in the 2002 film "Red Dragon."
Mikkelsen gives Lecter an air of sophistication with a subtle yet always present threat of danger, as compared to Hopkins' Joker-like and more rugged air. Dancy captures Graham's downward spiral perfectly and even among all the grotesque murder scenes and blood, his character still has a strange innocence to him. Mikkelsen's and Dancy's on-screen chemistry has been considered even better than Hopkins' and Norton's, as they have a more intimate relationship.
A fair warning to viewers: This show contains a huge amount of blood, gore, and cannibalism.
"Hannibal" is currently on its second season and airs on NBC Friday nights at 10 p.m.