LinkedIn: Employees of the future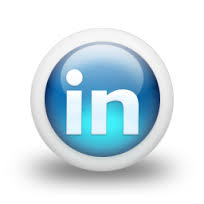 Snagging the job of your dreams
By Kenneth Porter
Staff Writer
In today's job market, finding and keeping a desirable, high-paying job can seem like the stuff of legend. But modern technology has made finding potential employers much easier through the use of social media sites such as LinkedIn, a professional social network that connects job seekers with potential employers, and was the focus of a presentation hosted by University Bound and took place in the VistaTech Center on Tuesday, March 11. LinkedIn is one of the fastest and easiest ways for students to find job listings and potential employers and it helps give users a leg up on the competition.
"LinkedIn is great for planting seeds and building up skills," said Lisa Brown, Schoolcraft College career counselor. "Ninety-percent of employers are using LinkedIn, and if you, as a potential employee, don't have an account, employers will think that you either have something to hide, or that you're not tech savvy. Tech savvy people are the people employers want."
LinkedIn's power comes from the interactivity that it fosters between potential employees and the employers that are searching for them. Once a user signs up for the site and integrates their email address book with their account, they are presented with dozens of listings for the professional "connections" that they may not have known they had. These connections can constitute anything from having a friend that works at a business that they are interested in to a notification alerting the user that a nearby business is hiring. Through these connections, Employers on LinkedIn may seek potential employees as well as make themselves more visible in the crowded job market.
LinkedIn also features thousands upon thousands of job listings from companies both big and small. The site features a powerful search engine that allows a user to see exactly who is hiring, where they operate, and what type of employees the companies are looking for. For example, a college student majoring in electrical engineering can use LinkedIn to search for companies in need of engineering services, and connect with that company before they graduate. This will clarify the career path prior to graduation from Schoolcraft.
However, LinkedIn has more use than a mere job search aid; it can also be a tool a student can use to chart their future. "College is the time for building up your skills and forming your network," continued Brown. "College students are new on their journeys, but we all have to start somewhere. LinkedIn helps teach students that college matters."
Over time, the content on an individual's LinkedIn account will evolve and transform as they expand their skill set over time. Users should keep their profiles up to date and detail any new job-related experience. While a student's profile might appear bare today, it will expand as they move through their career and perform volunteer service. This growth is exactly the sort of employers to the recent graduate, eager to begin their career.
Overall, the LinkedIn presentation was a huge success, and all attendees came away having learned something new.
"I had a lot of fun and learned a lot," said Brittany McMaster, a Schoolcraft Occupational Therapy major who attended the event. "I learned how easy it is to make a LinkedIn account and how useful it can be in my job search. I definitely plan on using it a lot, and I know that it will be helpful throughout my career."