Striking success at Nationals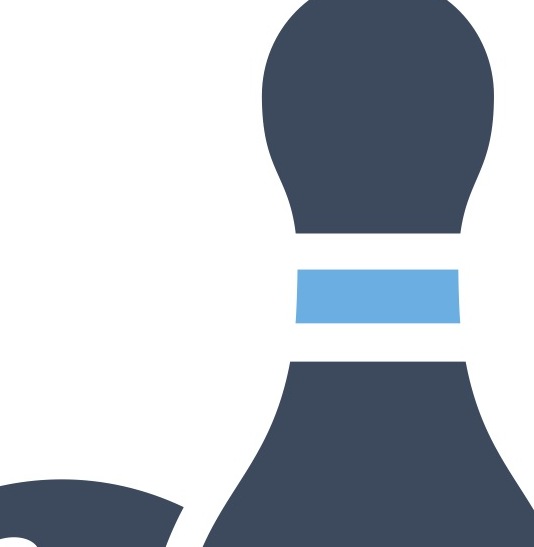 Bowling team's Rodriguez earns All-American honors
By Camyle Cryderman
Editorial Intern 
The Schoolcraft men's and women's bowling teams finished the 2013-2014 season strong, with top performances at the NJCAA nationals tournament in Buffalo, NY on the weekend of February 28.
The team, consisting of six men and five women, competed with top community college bowlers from across the country. With thirty schools in attendance, this was the largest competition the team competed in.
"Nationals is the big event," stated head Coach Gregory Colling, "It culminates the whole season, and is something we all strive for."
The men's team finished 18th and the women finished ninth overall, respectively.
In addition to a strong team performance, women's team member Angela Rodriguez excelled on an individual level.
Rodriguez finished eighth out of 85 total competitors, ensuring her spot as a top women's bowler, and an All-American.
"The highlight of the season was probably when Angela made all American," Colling said. "She [Rodriguez] bowled great, and we really had fun as a team."
The team did not simply come together for nationals; their season began months ago in early October.
Training from Monday to Thursday of every week, the team proved their dedication in preparation to begin competing. Finding the time to maintain school and work while attendingfrequent practices, showed the team's strengths, and smarts.
"They are a smart team" Colling said, "Since they are student-athletes, being a student comes first, so making sure they have time to keep up their grades while coming to practice is important."
When January hit, competition season began for the team, and they channeled their hard work towards success at bowling tournaments. They traveled from city to city to compete with schools across the area, as well as to Pittsburgh, Pa. for a competitive bowling invitational for fellow two-year colleges teams from around the nation.
Schoolcraft also invited teams from across the area and occasionally hosted tournaments of their own. Although not all meets ended in a victory for Schoolcraft, they never left discouraged.
"As a team, we did well. The men and the women came together and had a lot of fun and learning experiences" Colling said of the season as a whole, "Just to see them improve is great."
Thanks to motivational speeches from Colling, and support from captains Ryan Tikey and Cathy Fowler, the team constantly improved.
"It is fun working with the kids in the short time we are together and teaching them new skills and techniques" Colling said.
This year's success has made excitement for next year's season, and has definitely proven that Schoolcraft does have a name in collegiate bowling.