Golf team finishes third in season debut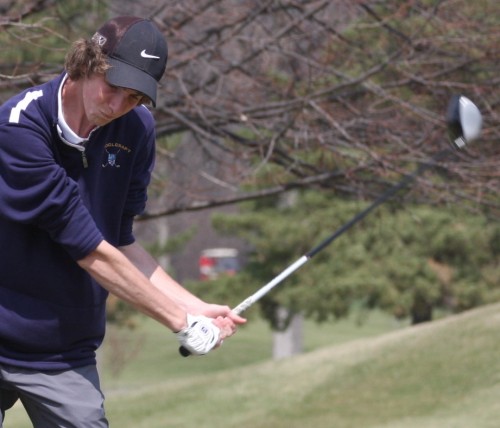 Tetrault and Loanou's top ten finishes propel Ocelots
By David Keith
Staff Writer
Schoolcraft's golf team opened the 2014 season in a tournament hosted by Oakland Community College on April 11 at the Pontiac Country Club in Waterford.
Sophomore Cameron Tetrault stood out beautifully in the match, hitting a +2 to finish third overall out of 49 golfers.

The Pontiac Country Club's course was new to most of the Schoolcraft golfers.
Tetrault stated it was a little bit challenging due to its unfamiliarity, but all in all that didn't play a major role in his performance
Sophomore Andrew Loanou also played an impressive game, hitting a +4 and finishing seventh overall.
Schoolcraft finished third out of eight teams in the tournament behind Oakland and Saint Clair County respectively.
Head Coach Paul Brown stated that his team played well enough to win but lacked familiarity with the course, which played a role in coming in third.
Other top Schoolcraft finishers were freshmen Eric Perry (+7, 13th place), Austin Harris (+10 22nd place), and sophomore James Breslin (+11, 26th place).