Touchdown at the box office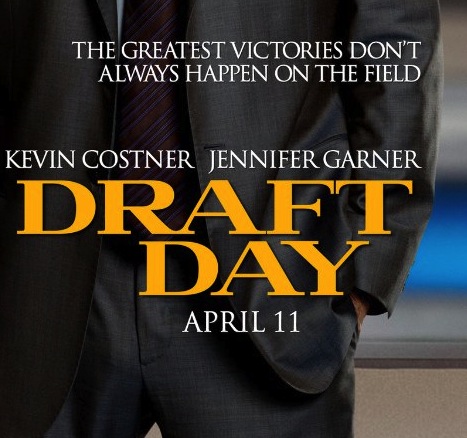 Draft Day will leave you cheering
By Alexandra Cizek
Staff Writer
4.5/5
Football is one of the most lucrative sports in America and Draft Day is one of the biggest days of the year for football fanatics.
Draft Day is the day when extremely gifted college football players are selected into the National Football League (NFL) based on their talents. NFL teams break down each player's life in order to understand their strengths and weaknesses and choose the best players to help build their team for the next season. The film reveals the hectic life of the people involved in Draft Day and just how chaotic it can be.
On the day of the NFL Draft, General Manager of the Cleveland Browns, Sonny Weaver, (played by Kevin Costner) has the opportunity to save football in Cleveland, Ohio when he trades with the Seattle Seahawks for the No. 1 pick. After the death of his father, a longtime coach of the Browns, Sonny is distressed and desperately trying to fill the shoes with the work his father would have wanted. He is left with no time to decide what he is willing to sacrifice in the chase of perfection.
The lines between his personal and professional life become blurred with the Browns' money manager, Ali (played by Jennifer Garner), and as a result Weaver finds out he is expecting a child with her. All the stress of picking the right players works him into frenzy of frustration and his patience with the people around him grows thin. What Sonny wants to do for the Cleveland Browns is not what others think should be done, but by listening to the voices that really matter to him, he makes outstanding choices on one life-changing day for a few hundred young men with dreams of playing in the NFL.
Draft Day is a riveting and exhilarating film that takes viewers behind the scenes of football and the stressful decisions made by the exceptional personnel dedicated to those teams. The acting skills of Gardner and Costner bring life and emotional depth to their characters, showing the courage and strength it takes to run not just a team, but also a family.