Simple cranberry sauce
By Janis Tsai
Staff Writer
Prep Time: 5 minutes
Cooking Time: 12 minutes
Yield: 2 ¼ Cups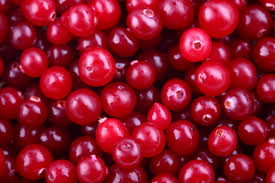 This cranberry sauce recipe is taken from America's Test Kitchen. White table sugar balances the tartness of the cranberries without adding a flavor profile of its own, which lets the taste of the cranberries shine. Adding just a pinch of salt brings out an unexpected sweetness in the berries, heightening the flavor of the sauce overall. The cooking time in this recipe is intended for fresh berries. If using frozen cranberries, do not defrost them before use; just pick through them and add about 2 minutes to the simmering time.
Ingredients
¾ cup water
1 cup granulated sugar
¼ tsp. table salt
1 bag (12 oz.) fresh cranberries
Instructions
Bring water, sugar and salt to a boil in a medium nonreactive saucepan over high heat, while stirring occasionally to dissolve sugar.
Stir in cranberries and return to a boil.
Reduce heat to medium and simmer until saucy, slightly thickened and about two-thirds of berries have popped open. This usually takes about 5 minutes.
Transfer to a nonreactive bowl and cool to room temperature and serve.
The sauce can be covered and refrigerated up to 7 days. Let it stand at room temperature 30 minutes before serving.