Fighting for the vote
Presidential primaries come to Michigan
By Kim Sorenson, News Editor


As President Obama's second term nears its end, the 2016 presidential candidates are fighting to become the front running candidate of their party. Following the Iowa caucuses, the Democratic party was narrowed down to just two candidates while the republican party was left at nine candidates. The Michigan primaries on March 8 will allow Michiganders to put in their word on which candidate in each party would make the best president.
Some of the major issues the public wants the candidates to face are the economy, foreign policy, immigration, national spending, health care, climate change and gun control. While candidates of the same party tend to take similar views on these topics, each candidate has their own distinct stance on each problem.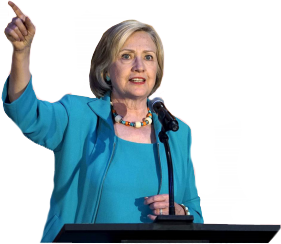 Bernie Sanders and Hillary Clinton are the Democratic hopefuls. They had a historically close outcome at the Iowa caucus, with Hillary being declared as the winner by only .3 percent of the vote. Both agree that climate change needs to be addressed and controlled and that marijuana should be decriminalized. However, they have differing views on other issues. Sanders, a Vermont senator, is a self-described democratic socialist.
"I'm voting for Sanders because he has a lot of new ideas he's promoted civil rights and wants to get money out of politics," said Schoolcraft student Steven Lawton.


His calls for a political revolution entail raising taxes on corporations, Wall Street and the top 1 percent, getting big money out of politics, free health care for all and free tuition at public colleges and universities. Former Secretary of State, Hillary Clinton, on the other hand, intends to expand and change the Affordable Care Act, lower the costs of college, subsidize student loan interests and to fight for women's rights.
The Republican candidates are Front-runners Ted Cruz, Donald Trump and Marco Rubio as well as Ben Carson, Jeb Bush, Jim Gilmore and John Kasich. All of these candidates are united on the idea of expanded and more intensive border security and on the repeal of Obamacare.
Cruz is a Texas senator and the Tea Party favorite; he also came in first in the Iowa caucus. Cruz intends to repeal marriage equality, defund Planned Parenthood and to carpet bomb the Middle-Eastern countries where ISIS is suspected to be. Trump, a reality TV star and wealthy business owner, goes so far as to demand a wall to be built along the U.S. – Mexico border, to be paid for by the Mexican government. He came in second place at the Iowa caucus and calls for a ruthless attack on ISIS and the countries where they are suspected to be, a ban on people of the Muslim faith entering the country and for a strong defense of the second amendment.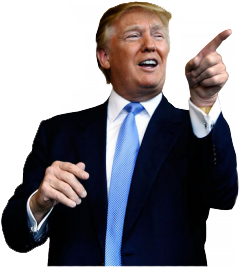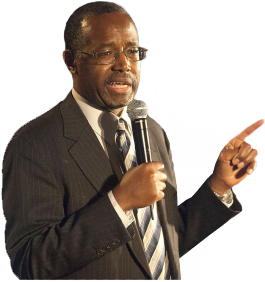 "If Trump wins I hope that Queen Elizabeth takes us over again," said Valerie Sanders, Schoolcraft student. Third in the caucus was Rubio, a senator from Florida. Rubio is campaigning the repeal of the Clean Power Plan, reversing Obama's Iran deal and to do away with all gun laws.
Each candidate has diverse views on issues, so it is necessary for voters to do substantial research before the primaries. Multiple debates will be happening before the primary on March 8 to allow voters to keep up to date on the candidate's ideas. A republican debate will take place on March 3 with the remaining candidates in Detroit and will air on Fox News. A democratic debate will then take place on March 6 in Flint and air on CNN. To get more information, it would be best for voters to look at unbiased news sources such as votesmart.