Broadening horizons
The importance of college internships
By Maddie Darling, Editorial Intern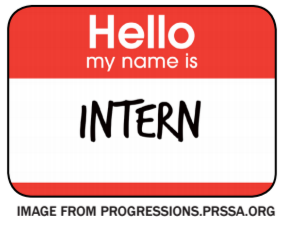 The end of the academic year is coming closer, graduation is nearing for some and with that comes new opportunities. During the summer, students can pursue a new chapter in their career path. Rather than working a typical part time job, students might find it more beneficial for the future to partake in an internship. Although there is no internship program specific to Schoolcraft, there are still plenty of opportunities to find suitable internships through local and out of state companies.
Internships are beneficial to the future, often times more so than an unrelated job. Some students might not see the pros of starting one, or the thought might have never crossed their mind. There are many benefits to having a college internship, including job experience, knowledge, and a better view on the field of interest.
"Internships offer students the opportunity to gain valuable entry-level experience and make professional connections that can advance their careers," said JoAnne Stadnicar, Student Employment Specialist in the Career Services Department.
Gaining career experience will help students get a head start in both figuring out exactly what type of career they want to pursue as well as learning more about their selected career path. Students may learn from an internship that what they have chosen to study is not the best fit, which can save both money and stress. Although some internships may not offer college credit for Schoolcraft College, many four year universities will, but experience is beneficial to all.
For more information on how to get an internship or get further details, students can visit www.collegecentral.com/schoolcraft to find intern or job postings, or www.mitalent.org internships to directly contact students to employers.
"An internship helps build your skills. Jobs are looking for real world experience, so it helps employers see your skill set and your ability to work in a professional setting," said Wayne State University student Nima Branch, who currently interns with the Schoolcraft Connection as an Editorial Adviser.
Internships that are required for a certain elective at Schoolcraft are often unpaid, but that does not mean there are not paid options. Places such as Ford or GM offer many paid opportunities.
"Internships do benefit you," said Bernard Pagarigan, Schoolcraft student and former intern at Procam. "It made me realize that the career that I wanted to do was not an easy path and it really takes hard work to succeed in it."
Procam is a photo and video store located in Livonia that offers numerous varieties of camera equipment as well as classes and educational experiences.
Regardless, the experience learned from an internship is worth it in the long run.
Internships are now becoming an important milestone for young students as they transition from the academic setting into the real world. Although the idea of finding one seems intimidating, in the end internships should not be overlooked.