Spring time drama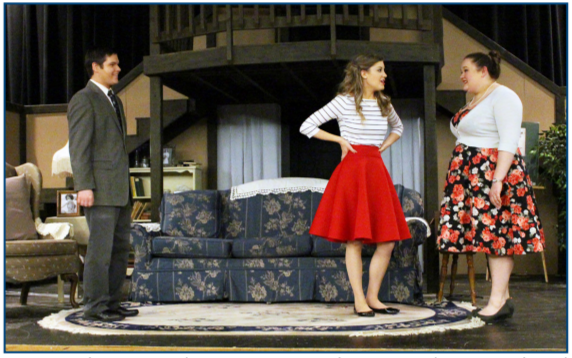 Schoolcraft Theatre Department presents "Come Back, Little Sheba"
By Camyle Cryderman, Editor-in-chief


There is no better way to step into spring time than by enjoying a classic theatre performance. Schoolcraft' s Theatre Department is providing just that opportunity with their upcoming production of "Come Back, Little Sheba" which premiered on March 18 and is continuing on April 1,2,8 and 9.
"Come Back, Little Sheba" is a story that symbolizes lost hope and love in the form of a deceased dog named Sheba. The play touches on the marital strife of a couple along with the actions taken trying to rekindle their healthy emotional relationship. With a dramatic script and enticing character list, this play will be enjoyed by many. By including current and past students as well as actors throughout the community in the play, "Come Back, Little Sheba" will be a well-rounded mix of emotion and enjoyment.
"Acting allows you to try out a new character and interact with other people. It helps gain self confidence," said Justin DePriest who plays Elmo. The performances on April 1 and 2 begin at 6:30 p.m. and will include a full three course dinner menu including parmesan encrusted chicken along with the play. The Final two performances will feature just the theater department' s enactment of "Come Back, Little Sheba" beginning at 8 p.m.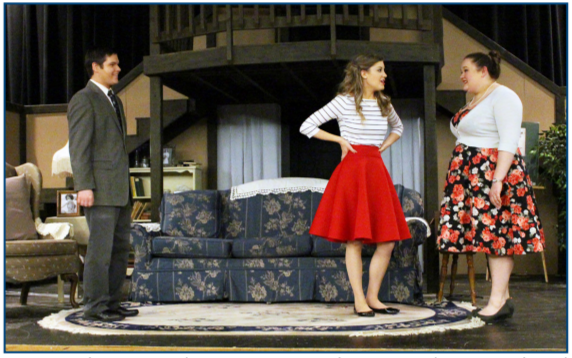 "['Come Back, Little Sheba'] is a play I have been wanting to do for years but was never sure I had the right actors available. I love the drama in the story.  It is powerful with several dramatic scenes," said James Hartman, Professor of Theatre and Drama and Artistic Director of Theatre.
This play will mark the final performance for Schoolcraft's theatre department of the 2015-2016 school year. After months of preparing the cast and crew have worked hard for an exemplary piece to show to the audience.
"People should come see this play because of the level of talent and the message of family life," said Melissa Bengilan, who plays Mrs. Coffman.
Everyone is encouraged to attend the showings of this play including members of the community; However, the subject matter may not be suitable or enjoyable for children.

"I truly believe that this is Hartman. "They will be pleasa production that the entire campus would be very proud of from Schoolcraft College. I think they will be entertained by a very powerful play," said Hartman. "They will be pleasantly surprised with the quality of the performances."
For a night of enjoyable drama with a committed cast and an opportunity to support Schoolcraft' s Theatre Department, there is no better opportunity than to attend the spring performance of "Come Back, Little Sheba."