Taking a trip to paradise
Artist Kygo prepares for album debut in May
BY CHRIS SKARNULIS
ARTS & ENTERTAINMENT EDITOR
Europe has become known throughout the world as the continent that gave birth to electronic music. Countries such as The Netherlands have produced some of the most famous DJs on the planet, such as Martin Garrix, Afrojack and Sam Feldt. Needless to say, the groundwork has been laid by several generations of DJs, producers and composers that have made electronic music as highly popular as it is today. House, a subgenre of electronic music has evolved into many different categories, with Tropical house being at the top of most popular demand. One artist in particular, DJ and producer Kygo, has had a significant influence in making Tropical house the most vibrant and chill it has ever been. In the process of two years, he has gathered hundreds of millions of plays of his music on YouTube and the music streaming websites SoundCloud and Spotify.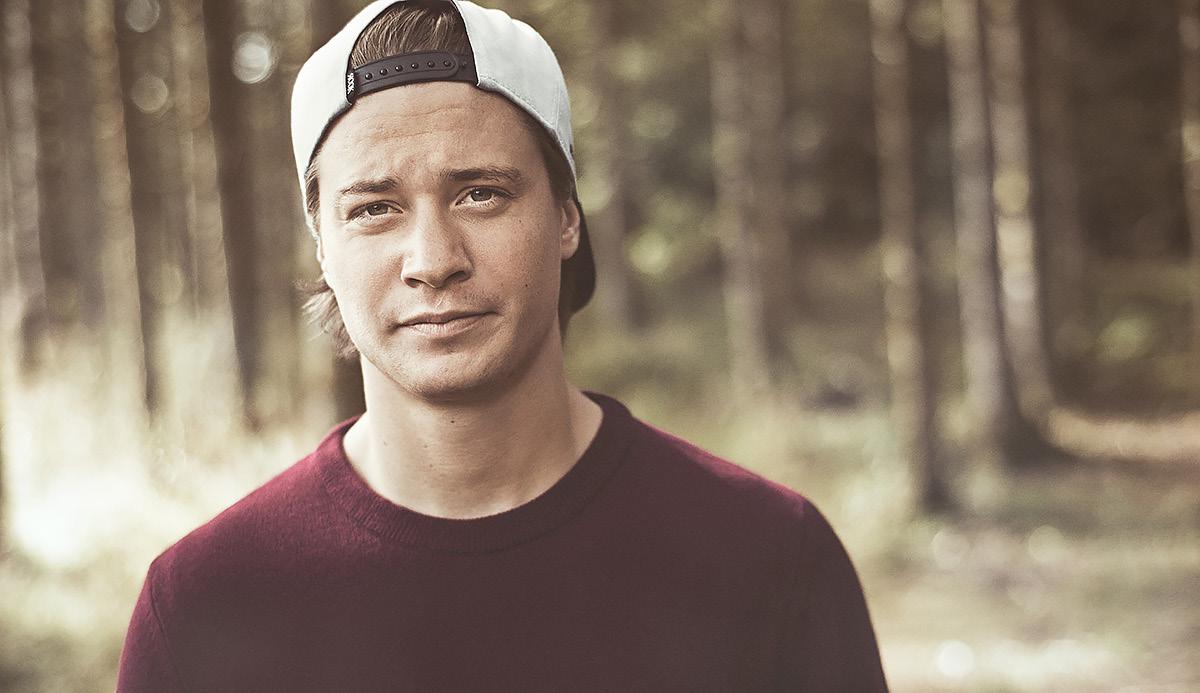 Born Kyrre Gørvell-Dahll, Kygo, has achieved international fame in a short period of time. Fans have anxiously waited for his debut album to drop, and that wait will soon come to an end. Kygo's debut album, titled "Cloud Nine," will be released on May 13.
The young Norwegian-born emcee's passion for music dates back to a young age. By age six, he was a talented pianist, and by his teenage years was a self-taught producer after watching tutorial videos on YouTube. Kygo first gained attention following the release of his remix of singer Ed Sheeran's track "I See Fire" in 2014. Since then, he has released several remixes of songs that vary in genre. His best and most memorable remixes include Marvin Gaye's classic 1982 hit "Sexual Healing," indie band Of Monster and Men's track "Dirty Paws" and singer Kyla La Grange's track "Cut Your Teeth. Since then, Kygo began producing his own music, releasing a multitude of singles from the end of 2014 to present, each including the vocals of several well-known singers such as Conrad Sewell, Will Heard, Parson James, Maty Noyes and Ella Henderson.
In Dec. 2014, Kygo released his first self-produced single, "Firestone" featuring Conrad Sewell. The single was a worldwide sensation, garnering over 250 million views on YouTube and 350 million plays on the music streaming service Spotify. He continued his string of releases throughout 2015 and the first quarter of 2016, each being just as, if not more, successful. Most recently, he has released his sixth single, titled "Fragile" featuring Labrinth on March 18 and his seventh single, titled "Raging" featuring Kodaline on April 1.
What draws an individual into Kygo's music is his use of melodic and trance-like sounds and beats that create serious imagery and imaginative mirages while listening. Throughout the duration of one of Kygo's remixes or singles, the listener will feel like they are staring at the horizon over a deep blue ocean while the sun is beating down on their body, all the while sipping a margarita due to his tropical sound.
Kygo's talent and skill go hand-in-hand. Each single/ remix sees the young producer put his own spin and perspective and they are all unique in their own way. This album will be a great preview of summer music, with the foretelling vibes generated on the singles beforehand.
Check out Kygo's SoundCloud page for new and previous releases, and his recently released eight minute preview of "Cloud Nine." The album will be available for digital download and cd format on May 13.