Setting the bar high
First year softball coach on track to make program thrive
BY MADDIE DARLING
EDITORIAL INTERN
With the start of the spring sports season came the introduction of a brand new sport into the Athletics program: Women's Softball. Selected to lead the newly created program is head softball coach, Rey Linares.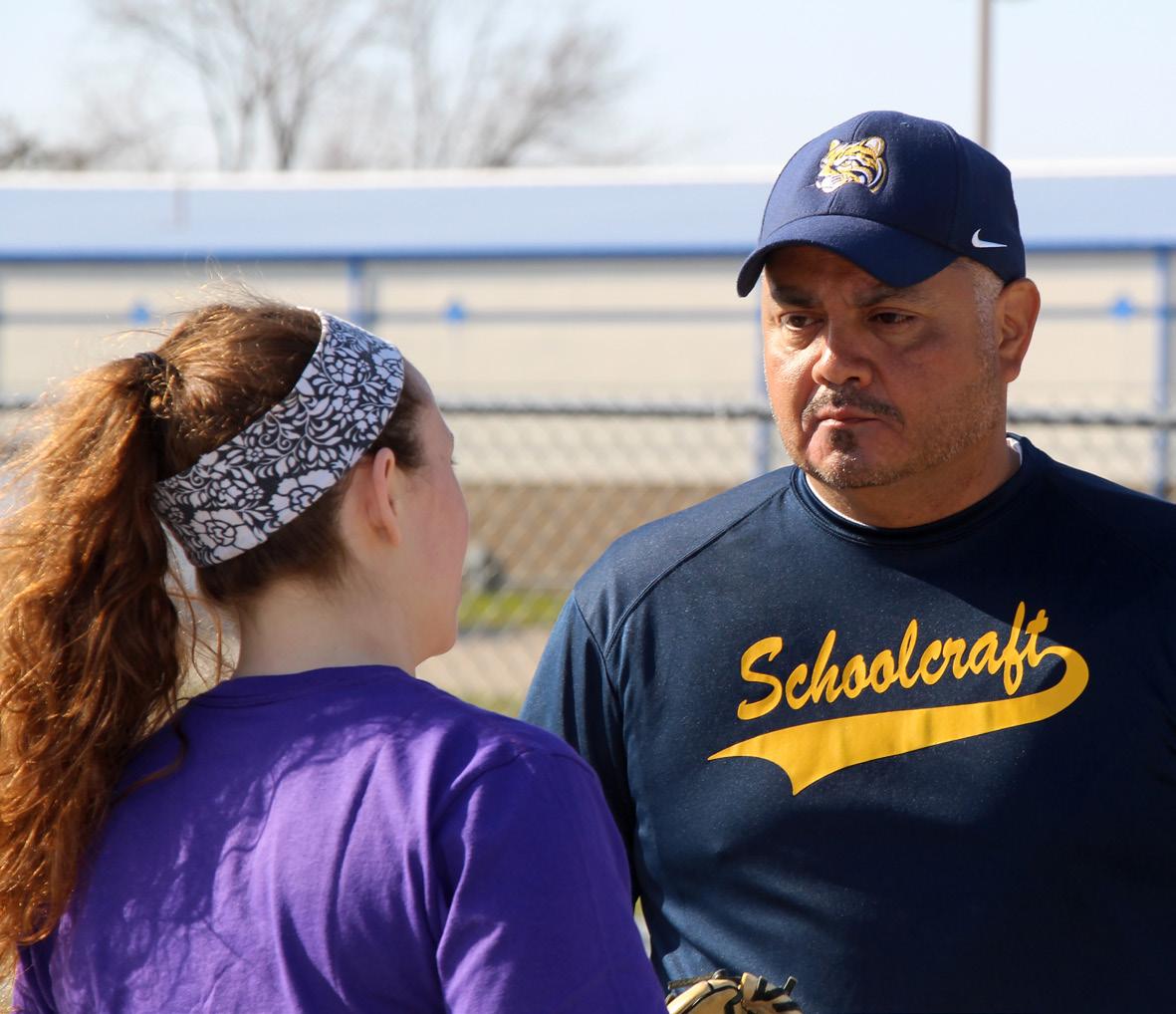 Linares spent most of the offseason putting together the pieces to the new program with recruiting and establishing goals for his new squad.
"The challenge of it being an entirely new start up softball program, we have set the bar and our goals high for the softball program," said Linares. "We get to establish the atmosphere and traditions that will forever be a part of the softball program here at Schoolcraft. We want to make SC a destination for softball student-athletes."
Although this is Linares' first year representing Schoolcraft, Linares's is no stranger to the coaching world. Over the last twenty years, Linares has coached high school varsity softball at Melvindale High School, travel softball and conducted private instruction to softball players at various levels. During his time as a varsity softball head coach at Melvindale High School, his team won six District Titles out of the seven years he had coached there.
Linares was raised in Allen Park and attended Allen Park schools. At Henry Ford Community College, he majored in business management and international commerce and logistics. Linares played travel baseball throughout his adolescence up until his teenage years and has kept his passion for the sport alive through coaching. Linares has two daughters and they are what encouraged his interest in coaching. Linares took the initiative to train both of his daughters along with his coaching and watched them play not only competitive travel ball, but commit to college softball at Ferris State and Concordia University.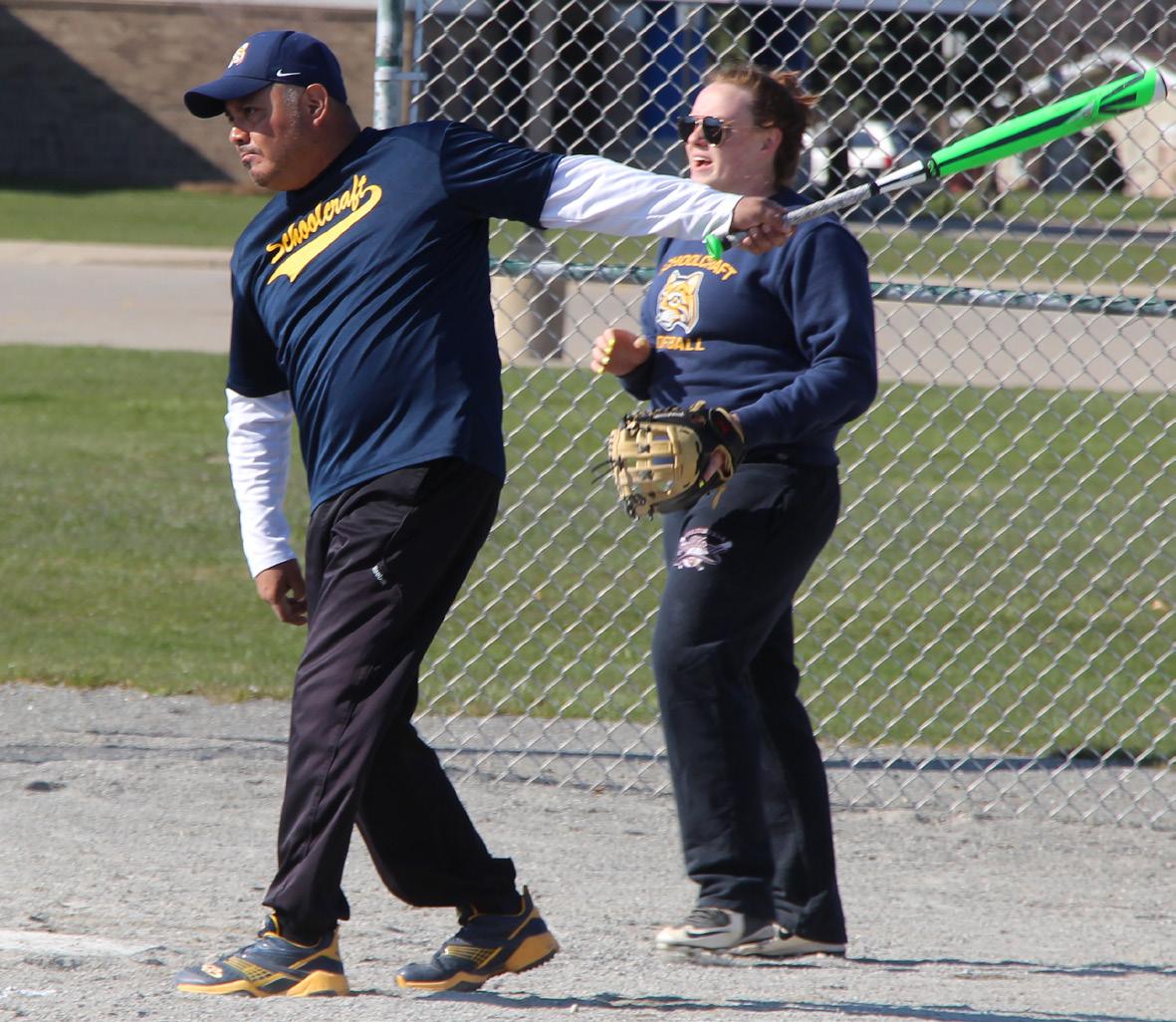 When Linares is off the diamond, he enjoys spending his free time outdoors with his family and friends. Linares loves the outdoors so much that he and his daughter plan on hiking the whole 2175 miles of the Appalachian Trail in the near future. The duo will complete their journey in segments over the next few years.
Linares coaches an aggressive yet disciplined style. He teaches this on both the batting and fielding aspects of the game. With new blood, Linares plans to help lead the Ocelots to victory this season.
"I feel overall that he has a really good coaching technique. He has a wide variety of strategies that he uses which helps us perform to our best depending on the team we are playing," said Schoolcraft Softball freshman first baseman, Rosie Garvin. "I try my best to apply the different techniques he shows us at practice and during games. He works us really hard, but he sees the potential we have a team."
Despite the team's current overall record being 7-12, Linares's team has plenty of ball left to play. The season will be a success regardless of the record in the end with Linares's at the helm coaching the talented squad.