Welcome back to the jungle
"Guns n Roses" reunites after a 20-year hiatus
By Dylan Randolph
Online Editor
"Welcome to the Jungle," "Sweet Child O' Mine" and "Paradise City" are some of the most famous rock tunes by "Guns n Roses" that music lovers can identify with. When the band broke up back in 1996 because of lead singer Axel Rose's extremely inappropriate behavior, fans around the world thought they would never see their idols back together on stage again. However, back in January of 2016 Axel Rose and the band's lead guitarist Slash were rumored to be meeting again for the first time in two decades to discuss a possible reunion of the famous rock band. It was announced on March 25 that "Guns n Roses" will officially launch their "Not in this Lifetime" North American tour.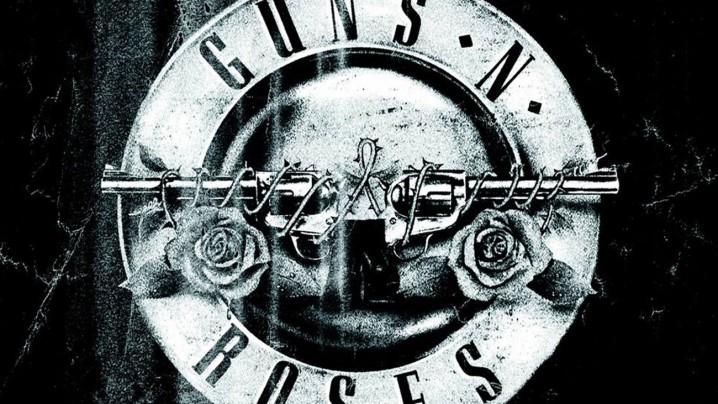 Back when the band was formed in 1985 "Guns n Roses" took the world by storm with Axel Rose's astounding vocals and Slash's face-melting guitar riffs, fans flocked to album stores and concerts selling out all materials possible. But as the old saying goes "Fame and success are very different things." Once the band hit its peak in popularity during the 1990's fame started to go to Rose's head; Rose soon started delaying shows because he did not feel like performing at the time, leaving stage because his equipment was not working and so on. Soon his behavior started to anger his fellow band members especially Slash to the point where Slash and Rose would physically fight backstage. When Rose delayed a show for hours fans started to riot and when confronted by Slash, Rose said he did not feel like performing, that would be the end of "Guns n Roses."
As years passed Slash found success in other bands such as "Velvet Revolver" and Axel Rose would try the same with little accomplishment. Over the years fans started to lose hope after every interview Slash gave basically saying that he would never work with Rose again because of his childish behavior. That was until recently.
Once the tour was announced fans stormed ticket outlets to purchase tickets for the concerts. It was on April 1 in Los Angeles that "Guns n Roses" began their "Not in this Lifetime" tour. Fans and critics sat with anticipation as they anxiously waited to see whether Axel Rose would live up to his word with the band. Sure enough, Rose would start the concert on time without any drama at all. Although some people would say Axel Rose has lost his ability to hit the high notes from years of smoking, it seemed as if he did not miss a beat. His notes may not be as sharp, he and Slash may not interact on stage at all but that does not stop one of the greatest rock bands of all time from performing.
Detroit "Rock City" will be able to see the "Guns n Roses" when they come to town on June 23 at Ford Field with tickets starting at $73.