Students and the senate
Michigan State Senator visits Schoolcraft class
By Camyle Cryderman
Editor-in-Chief
There is no better way to become involved or gain knowledge on politics than by speaking with a politician directly. Whether it be to show support for a politician or learn more on the opposing view point, first-hand information is the best. Schoolcraft professors know this unique experience can help students broaden their education and receive information not found in a textbook.
On April 15, Michigan State Senator, Patrick Colbeck took the opportunity to speak in front of Professor Majorie Nanian's Political Science 105 class.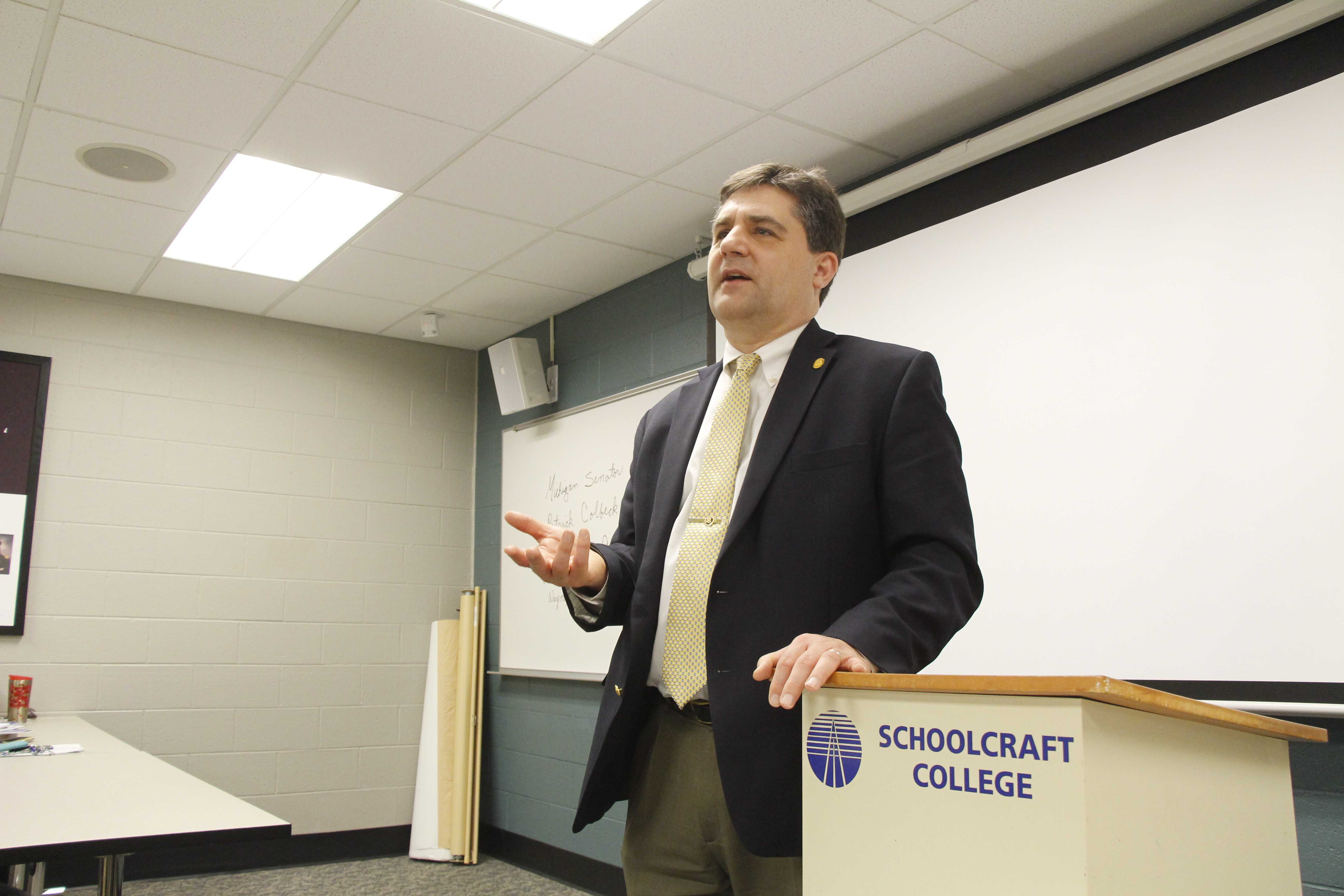 "Bringing in political speakers gives the students direct contact with their elected official and it makes the subject matter of the class more personable," said Professor Nanian on the importance of the subject.
During his hour with the class, Colbeck, who represents the 7th District serving Livonia, Northville, Plymouth, Wayne and Canton, took the opportunity to speak on his personal political views and how he thinks they can benefit the community. He touched on his Tea Party views that included how to spend the allotted budget to stretch its value and actually fix necessary problems.
"I'm so tired of the government just throwing money at an issue," said Colbeck. "Whether it be education or roads, voters deserve more."
He suggested aspects such as spending less on roads in the long run by using a form of concrete that lasts longer, although more of an initial investment. He also spoke on issues such as the cost and effectiveness of Medicaid. By cutting out the middle man and suggesting Direct Primary Care Services, Colbeck said that health care costs in Michigan could drop 20 percent and patients can receive better quality care.
Other important topics the senator spoke on included repealing Michigan's current common core curriculum in schools and replacing it with Massachusetts's standard of education which is currently the best in the country. He also spoke on the importance of America's veterans and provided many resources for them to utilize which benefited the veterans present in the class.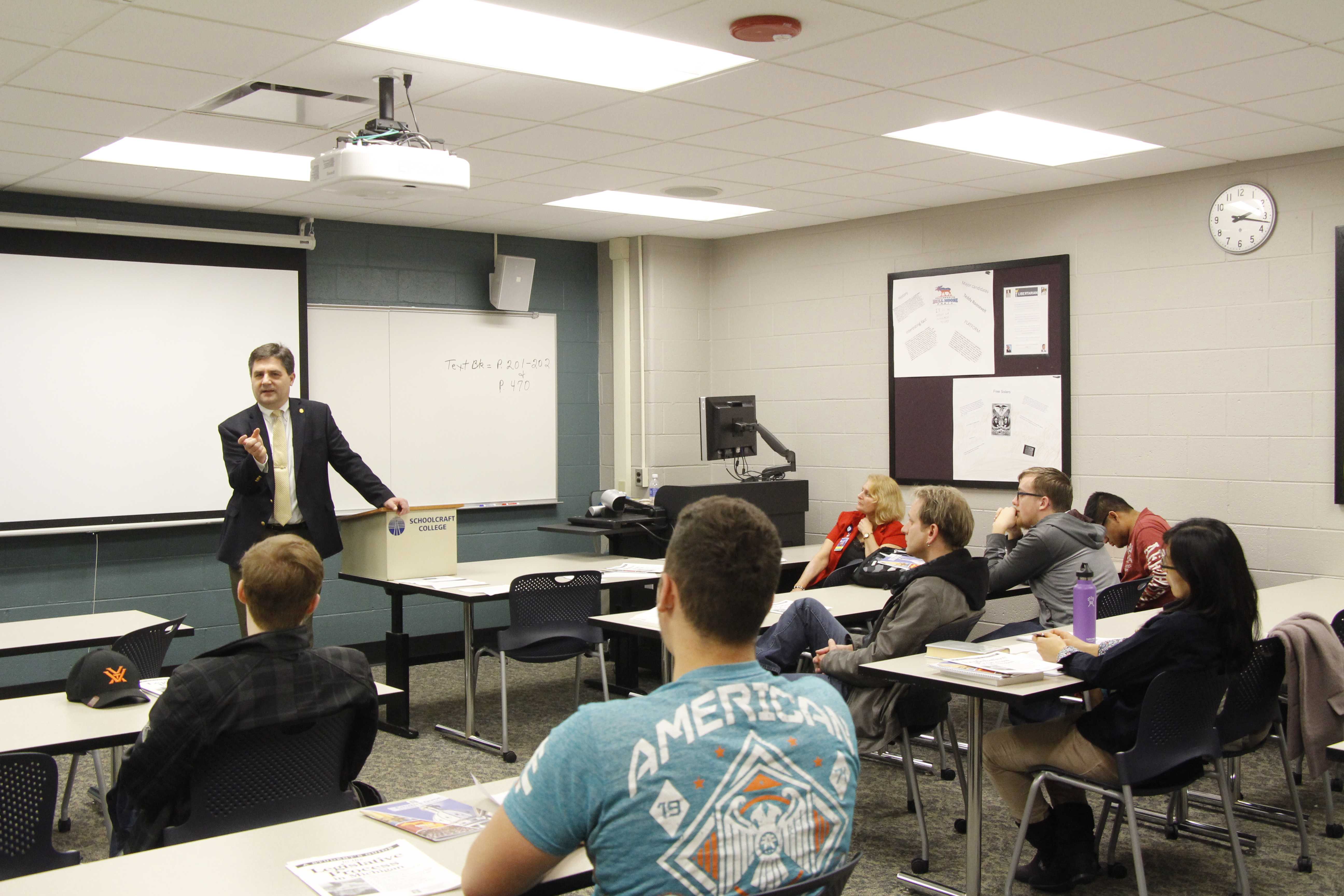 "I really enjoyed being able to get veteran's resources during his speech," said Liberal Arts Major and United States Veteran, Pattrick Oneill. "I learned a lot about things I could utilize as a veteran through the government."
Following his personal speaking, Colbeck allotted a full 20 minutes to answer questions and interact with his audience. He was able to help students further understand and gain more insight on topics such as worker's unions, year round schooling and even the Flint Water Crisis.
Throughout his entire time present in the class, Colbeck provided a generous amount of first-hand knowledge that is sure to stick with students when election time comes around. Although politics is Colbeck's career, he also made it known that he was not focused on re-election, he genuinely cared about the well-being of the people he served.