Rate My Professor
Niche website
By Cierra Hampton
Staff Writer
Honesty, convenience, and compromise from any professor is one of the aspects that students rely on to do well and to have a fair finish for semesters to come. Based on the given rates of a professor, the website "Rate my Professor" helps identify if he or she fits the type of professor we would like to have as students of Schoolcraft College. On the other hand, for those who prefer a tough-hard grading professor, are those who find opinions helpful. However, there are those who prefer otherwise. For those who visit a Disabilities Counselor, the counselors recommend the advice from students online or provide their perspective of the professor. "Rate my Professor" is a website that allows students to go on the website and submit a rating for a professor they've had in the past.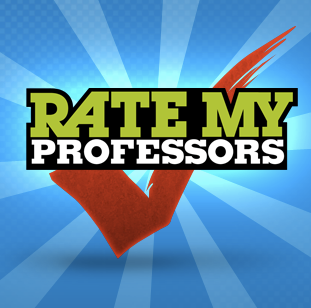 The website represents over 15 million reviews from over 7,000 colleges in areas such as helpfulness, easiness and even 'hotness'. Schoolcraft College is one of the represented colleges searchable on "Rate My Professor. The website allows students to give their personal opinion on a professor which can be helpful for some students looking for feedback regarding professors, but may not always prove valid. "A student rated a professor with a low score because the professor was very strict and wanted things done his way, these are facts that I like about my instructor to have, but apparently that person did not. I ended up taking that professor the student rated with a low score and I was more than satisfied, because I like strict professors that ask for specific things to do." said Schoolcraft student Ana Cale.
How a professor is defined on this website may be what encourages students to believe they've found the right professor. But many students prefer straight facts or their own opinion rather than the opinions of others. "Some people post opinions just because they didn't do well in the class, so it would be nice if there were more facts about the professor," said Schoolcraft student Mariam Alsaleh. Both sides, fact or opinion, can have an effect on a student's decisions based on what type of response the student is looking for. "It [Rate my Professor] helps students know if a teacher is particularly difficult or easy, or if they are easy to understand from the perspective of other students," said Schoolcraft student, Brad Wilson. With that being said, opinion and fact both have their disadvantages, but when it comes down to it, honesty, and value in what the student says proves how important it is to report the professor based on facts and not personal or non – general opinions. Apparently, not everyone agrees to the opinions of others, but if it were fact – it can be a challenge to disagree. As it all comes together, Rate My Professor is not only a guidance tool to find the "just right" professor, yet it gives the student of Schoolcraft College a voice for students to reassure them that their opinions matter; even though, the opinions are not as solid as facts.