Get up and move
Movement Electronic Music Festival celebrates 10 years in the "D"
By Dylan Randolph
Editor in Chief
Although Detroit is known as the origin of Motown and often referred to as "Detroit Rock City," on May 28 through May 30 downtown Detroit will be inundated with a different kind of sound as the Movement Electronic Music Festival returns to Hart Plaza for its 10th year.
The first ever electronic music festival was held in Detroit in 2000 under the name of the Detroit Electronic Movement Festival. Ravers from all over the world came to Detroit's Hart Plaza to celebrate Techno music in its birthplace. Although the music festival has gone through many different names such as Fuse In, Movement and now Movement Electronic Music Festival, the crowds continue to swarm the streets every year on Memorial Day weekend. Being a three day event, over 90 million dollars were raised with the success of the first ever music festival.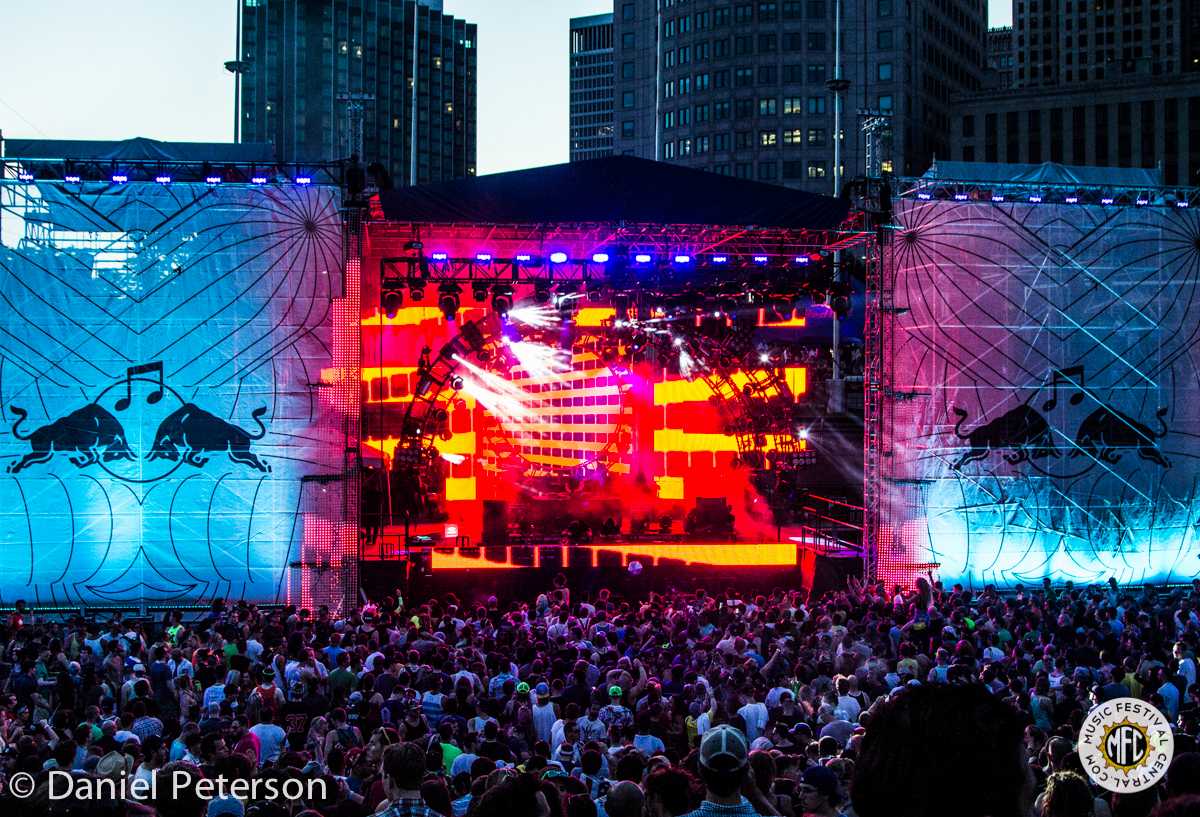 This year will be just as exhilarating as the past. Starting on Saturday May 28 at noon guests will enter Hart Plaza and have the opportunity to visit the five stages of Movement as well as being able to purchase merchandise right when they walk in. Another feature that will be popular at the festival this year will be the Biergarten which is a section of the plaza where fellow ravers can relax and enjoy a nice cold beverage of their choice.
A brand new feature to Movement this year is "Movement Yoga." Taking place on Sunday May 29 and Monday May 30 at 12:30 p.m., guests will be allowed to take place in a one hour free yoga session with two of Detroit's top yoga instructors.
The festival also features big name artists in the electronic music world such as Carl Craig, Chuck Daniels and Get Real as well as many local artists such as DJ Godfather, Project 313 and Kenny Dope. While some of these artists may be unheard of by the electronic community they are sure to hype up the crowd during their live sets throughout the weekend.
For those who are unaware of the environment of the festivals, they can be assured that there is no place more accepting of people than electronic music festivals. The electronic music community is known for its acronym of PLUR or peace, love, unity and respect which is shown throughout the duration of the festival. A gathering of some of the nicest people in the world who share a common love for the nostalgic music is a very inviting way to spend the Memorial Day weekend.
Although tickets prices increased slightly this year, they are more affordable than many music festivals. Single day passes are $85 or movement goers can opt to purchase a three day weekend pass for $375. If someone is looking for the exclusive treatment the VIP pass is $300 and that includes cell phone charging lockers, chair massages, back stage access, and much more.
Those interested in looking to make new friends, listen to great music and have an experience of their lifetime, the Movement Electronic Music Festival is the place to be on Memorial Day weekend. For more information, visit Movement.us
It's Demf-initely going to be amazing.