Secondary campus, primary education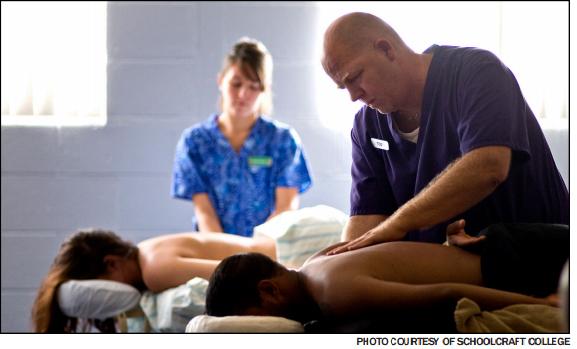 Discovering the vocational programs of the Radcliff Center
BY QUINN STORM, NEWS EDITOR
Conveniently located and nestled in the heart of Garden City lies Schoolcraft's secondary campus location, the Radcliff Center. Despite being a fraction of the size of main campus, the Radcliff Center is the hub for multiple career programs. These six programs are the Emergency Medical Technician/Paramedic, Massage Therapy, Health Information Technology, Medical Assisting and Phlebotomy.
The largest program currently offered at the Radcliff Center is the HIT (Health Information Technology) program, where students learn about dealing with insurance, billing and guidelines for patients. In the Medical Assisting program, students learn to work in a medical office with an emphasis on both the clinical and administrative aspects of the job. In the Phlebotomy program, students learn to draw blood from patients for a job in a medical office or facility


Although each of these programs offer a different option for those looking to work in the medical field, the demand for professionals in the EMT and Massage Therapy programs is increasing the most.
According the Bonnie Heckard Farmer, the Associate Dean of College Center, "The massage therapy program graduates approximately 30 students per year and the EMT is probably closer to 45."
All of the other programs are just as good and consistent.
What really makes these programs worth it is the fact that they are applicable to so many different careers. For instance, the EMT cou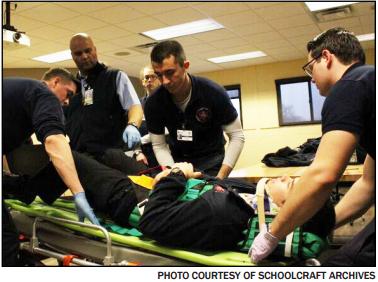 rse sets students up to keep going to become a paramedic, and covers a prerequisite to becoming a firefighter. "The EMT program has two levels, so there's the basic level and that's just one semester of EMT classes… and then you go on to be a paramedic, which is more advanced."
The Massage Therapy program is just as applicable to many different fields of work.
"If you're going into physical therapy or physical therapy assistance or occupational therapy or sports medicine, any of those, the clinical hours that you have where you're doing hands on working with clients would all be applicable to a career or education program in some of those. So, you can take those hours with you because they require clinical hours and you gain those in this programplus, just the skills."
In all, these programs are really handy and applicable to many different career fields, even if they don't seem it at first glance.
While the Radcliff Center campus maybe notably smaller than the main campus, the specialized programs offered here have a large impact in the careers fields these students are graduating from. Schoolcraft's rigorous and challenging academic standards are implemented throughout these programs and the community of students who enroll in these programs can rest assure they are getting top quality education from the best faculty in the industry.