Schoolcraft College rated among best value community colleges
Ranked sixth place out of 50 by Value Colleges
BY ANTHONY PLESCIA, STAFF WRITER
Recently, the college ranking organization Value Colleges released a list of the 50 best value community colleges of the year. Schoolcraft was ranked in sixth place on the list. Only De Anza, Orange Coast, Meridian, Saddleback and Normandale Community Colleges were ahead of Schoolcraft.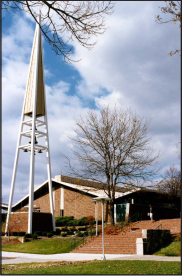 When asked what he believes Schoolcraft does or does not do to be ranked in sixth place, CAD instructor Steven Rochon said, "I believe Schoolcraft provides help for students to provide our best possibility for help and education of our students so they can move further in their chosen career or transfer to another university."
While community colleges are crucial for educational access and entry into specialized careers, they do not receive the same level of recognition as traditional 4-year institutions. Few reliable rankings of community colleges exist, and most of those use criteria reserved for traditional colleges. This misrepresents community colleges, because such colleges have different jobs from regular universities. Henceforth, Value Colleges exists to provide aspiring college students with the information they need to determine which community colleges will deliver the best higher education results.
The organization compiled data from CollegeMeasures.org of all 1,717 community colleges throughout the United States. In order for a community college to be rated as "best value" by Value Colleges, it had to have a 45% or better graduation rate, an average cost of less than $10,000 each year, more than 1,000 enrolled students and have AACC (American Association of Community Colleges) membership. A total of 614 institutions achieved this rating.
For Schoolcraft to have been ranked in first place, Schoolcraft's project manager for the Michigan Coalition for Advanced Manufacturing (M-CAM), Sandra Miller, believes the key is more classroom space. "We could possibly increase capacity in the most high demand fields, such as manufacturing," said Miller.
The top 50 of these schools were filtered out based on the graduation/transfer rate, mid-level salaries for alumni and actual tuition. When asked which of these criteria he liked best, Graphic Design student Ian Culton of Westland said "I like the graduation/ transfer rate the best about Schoolcraft."
For the 2015-16 academic year, the total estimated tuition and fees for in-state firstyear, full-time undergraduate students at Schoolcraft was $4,854, up from $4,734 from the previous year. In addition, books and supplies for 2015-16 were estimated to cost $1,352, compared to $1,326 from 2014-15. As of 2014, the four-year average transfer rate of Schoolcraft students to other colleges was 28% while the average graduation rate was 19%. However, this data is for students who have completed their degrees within three years of starting at Schoolcraft. Per federal government regulations, all colleges must calculate graduation and transfer rates based on the number of students who complete their studies within 1.5 times the expected program time.
As good as Schoolcraft did when it comes to the graduation/transfer rate, alumni salaries and tuition, some people think more criteria should be used to rank the top 50 community colleges. Schoolcraft Industrial and Manufacturing Engineering student Sarah Walworth of Northville said "I think the small class sizes should be among the criteria because smaller classes let you interact with the professor more."
While Schoolcraft is heavily devoted to continuing education for its students, it is also widely recognized for its culinary arts program and Business Development Center. Thanks to this center, local employers have the ability to provide superb training to their employees, manage their finances, and analyze markets within the area.