Major-ily stressing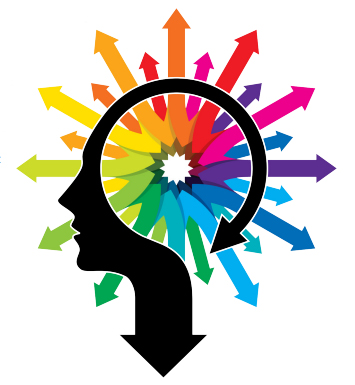 It is okay not to have a major starting college
Dylan Randolph, Editor-in-Chief
It is not a surprise to any – one how stressful college can be; from transitioning students coming from high school, to students returning to school from a long ab – sence, there are a lot of fac – tors that build stress. How – ever, one of the biggest stress factors that students face is making the life-changing de – cision of what their major is going to be.
To some, it is not a big deal, but to others not having a major can cause them to feel disorganized and lost when it comes to choosing classes.
According to dsu.psu.edu, 25 to 50 percent of students starting college are undecid – ed on their majors. This is a relatively large number of incoming students who have little direction on what to do when they step on campus. Students who are undecided have


many resources they can utilize all around cam – pus as well as at home if they need help deciding what classes to take to push them further in the right direction.
Counselors encourage stu – dents to come to their office before the semester starts so they can help students either decide on their path for the future, or to tell them what general education classes the college offers for those undecided, so they can still receive credits.
Many people such as par – ents, high school teachers and friends, suggest that students wait until their second year of college to make a decision on what their Major will be be – cause it is such a life changing decision to make. Colleges have the prerequisite classes such as Math 113: Interme – diate Algebra, Biology 101, English 101 and many other courses, to help students earn the credits they are going to need down the road.
Another reason stu – dents should not rush to choose a Major is due to the fact of how costly taking classes a student may not need can be. Accord – ing to nbcnews. com the average tuition costs $13,833 a year at pub – lic universi – ties. Why should students have to pay thousands of dollars for classes to pursue a major that they may change three or four times before they graduate? They should not have to, nor should teach – ers, parents or anyone else pressure them to.
If one asks a five year old what they want to be when they grow up their answer will change eight or nine times before the day is done. If they also ask a college stu – dent the same question, they may only have two or three answers, but still may be just as indecisive as the five year old. College is about finding someone's inner self and students only have limited finances to do that.
It is okay not to have a ma – jor beginning college. That is what colleges like School – craft are for. For any student stressing over what they want to be when they grow up, take the time to make the deci – sion; don't rush just because of what other people say.