Falling for theft
College student identity theft on the rise
BY ELIZABETH CASELLA, MANAGING EDITOR
Amongst the hustle and bustle of life that every college student lives there are small, but extremely important things that one may be overlooking or ignoring, financial statements and personal identification information.


Identity theft is five times more likely to occur among college students compared to the general public. College students are also known to take twice as long to remedy the problem once it has been discovered according to identityguard.com.
This massive problem can affect one's life in a multitude of ways depending on the type of scam from money loss, to tax fraud, to losing out on financial aid and ruining credit. Identity thieves are becoming increasingly creative with ways to scam and college students are their prime targets because they are either unaware of the essential information that can protect against these crimes, easy to convince through scams and are disappointedly unconcerned about the threat as a whole. There are ways to protect oneself from identity theft though.
"Students should shred any kind of personal documents, bank statements, credit card offers or any other information that has personal information on it. Thieves will try to get information from one's trash and can use the information to apply for taxes with their information or credit cards and other things," said Schoolcraft Chief of Police Steven Kaufman.
Popular Scams
Some of the most popular scams among college students is stealing credit card numbers, changing student employees direct deposit information, stealing credit card number, cold calls, or IRS fraud as well. Many victims report the crime of thieves calling them and saying that they owe money for loans, financial aid or other bills and that they can repay these debts by buying a certain amount in iTunes cards or gift cards and then will ask for the card numbers. The thieves use the card numbers to redeem the money.
"People think that it won't happen to them, until it does. I got my credit card number stolen and a duplicate was made. My account was almost wiped clean before I knew it. It is a long and rigorous process to deal with this once it happens. Be aware and pay more attention. It could help prevent this from happening to someone else or yourself," said student Brooklyn Crowley.
Another classic scam among colleges is scammers sending out emails from the college or administration asking for account information from students. They then will use this information to log into one's account and change their information to get financial kick backs sent to a different address or direct deposits fro student employees changed so the money goes to a different account instead. This has not been reported on Schoolcraft's campus yet, but has been on the rise on other campuses throughout the nation.
"It is important to always be aware and check your accounts on a daily basis at the bank and school as well. This way if something like this happens it can be dealt with as soon as possible. It is also important to make sure that emails from school asking for information like account or personal information is from the actual college," said Hannah Montgomery, Nursing student.
Prevention Methods
The biggest method for preventing identity theft or fraud is to slow down and take the time to be aware of personal accounts such as bank accounts, credit card summaries and credit reports. These will be the biggest indicators of misuse or theft and should be checked on a weekly basis. Know what is going on in these accounts. Store important information such as financial and medical documents in locked containers and out of sight, if possible. Again, shred documents that will be thrown out such as credit card offers, or old mail through a cross shredder. Never loan anyone a credit card, debit card or a pin number for an account, even to friends. Use strong passwords to secure smartphones and tablets and make these codes unique.
"Passwords should be unique to the person not just a first name. Adding a mixture of capital letters and lower case as well as signs or numbers such as tildes or the semicolon can help to strengthen a password for protection. In addition to this be aware of links that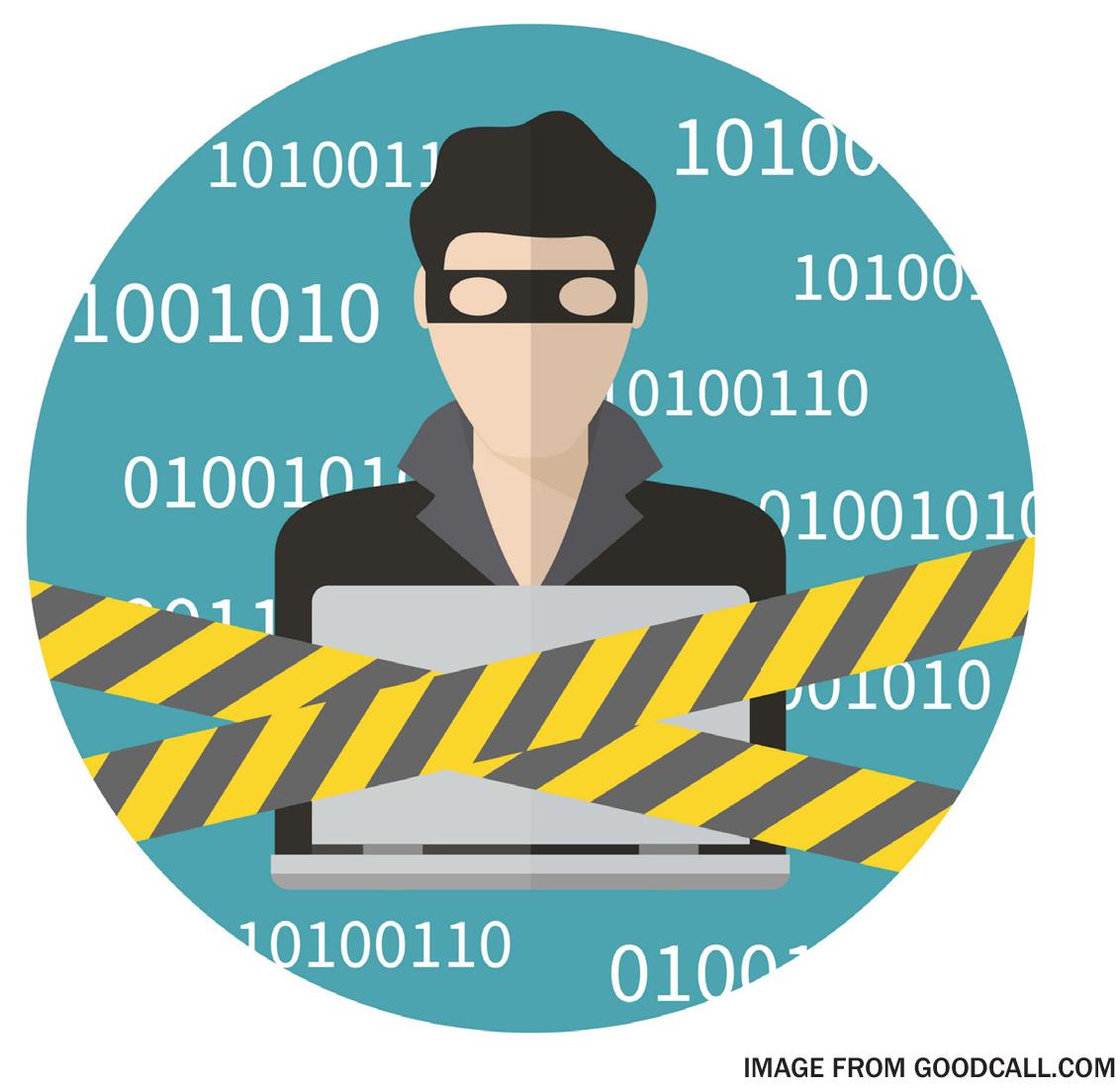 are clicked on social media sights or within emails that ask for personal information from profiles. These could install malware or other harmful software to steal information as well," said Chief Kaufman.
Identity theft among college students is on the rise because they do not take the time to pay attention or do not know what the signs are to look out for. The best way to stay safe and protect one's identity is to stay alert of personal accounts, become educated as much as possible and slow down. Paying more attention and taking the extra time to make a stronger password or look at bank accounts can be the difference between being the victim and catching the thief in the act.
For more information, or to report a possible case of identity theft contact local law enforcement or Schoolcraft Campus police at 734.462.4424.