A true masterpiece
Bad Suns release long awaited album
Written by Mikey Cebulski, Photo Editor

Original and fresh music is hard to come by nowadays. However, for California natives, Bad Suns, this is no problem. Bad Suns dropped their debut album, "Language & Perspective," just two years ago and have finally returned to the scene. Their newest album, "Disappear Here," graces upon incredible vocals from singer Christo Bowman, and allows all of the other band members their time to shine, as well. "Disappear Here" was released to the public on Sept. 16.
Bad Suns garnered a lot of hype behind their sophomore release after touring with bands such as The 1975, The Neighbourhood and most recently, Halsey. Following a surprisingly successful debut, fans had extremely high expectations, and Bad Suns delivered. The group is signed to Vagrant Records; under this label, they have released three projects: the EP "Transpose," their debut album and their latest album as well. "Disappear Here" was entirely produced by Eric Palmquist, whose work helped Bad Suns gain popularity a few years ago. After hyping up the album through teasers and snippets on social media the reception has been warm.
Similar in tune to "Language & Perspective," this album features upbeat and catchy tunes that are bound to leave listeners wanting to listen over and over again. Vocalist Christo Bowman shifts into a different kind of person, who fans of the band are not regularly accustomed to. He begins to critique himself and wonders if he is the best Christo he can be. This is evident in tracks such as "How Am I Not Myself" and "Even In My Dreams I Can't Win".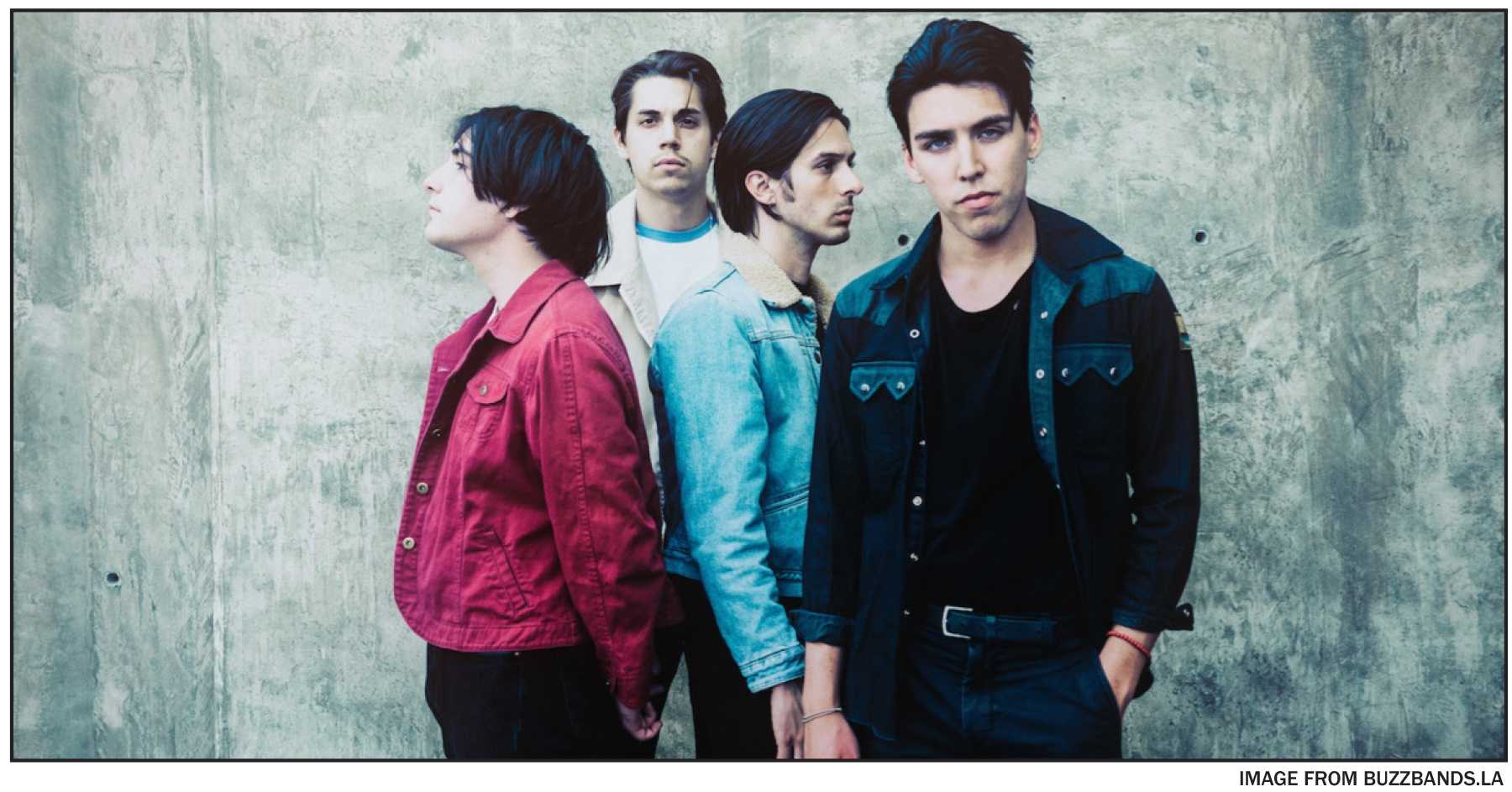 The standout track on the album is "Defeated," which is actually a re-release of a song that Bowman's first band, BlackOut 101, released six years ago. Integrating improved vocals and less guitar shredding, Bad Suns shows what they are truly made of on this track. The vocals are simply incredible and the lyrics are extremely deep. "Who can I be, besides me? Cause I hate it," Bowman sings. This lyric follows a theme of self-critiquing.
Bowman's self-critiquing is a major part of the record. That is by no means bad thing. The songs are catchy and make the listener want to keep them on replay until they simply can't get enough. Bowman's dark lyricism is a good and different change of pace from their upbeat, joyful debut album.
'Disappear Here" is simply remarkable and it is exhilarating to hear. Although two years is a long time to wait for new music, it was well worth the wait and the band is obviously going to gather an even larger fan base. Bad Suns deserves every bit of the high appraisal that they are receiving because of "Disappear Here." Listeners can tell that every band member poured their heart and soul into each track. They perfected every guitar riff and drum beat to make an overall great album.