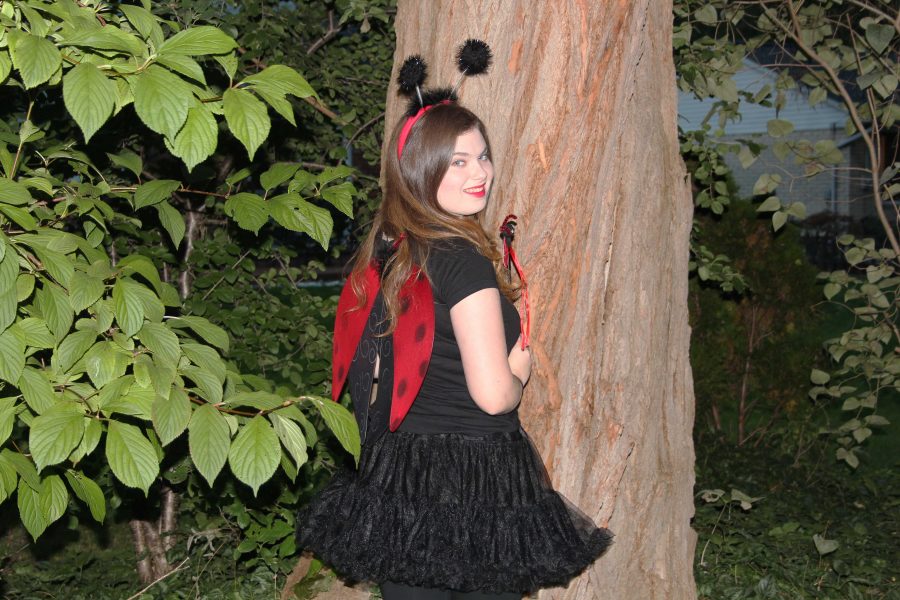 Easy Halloween costumes to make at home
By Elizabeth Casella,Managing Editor
Halloween is the best time of year to dress up and be anything one can possibly think of to be. From the most extravagant costumes, to the simplest, it doesn't matter as long as the ageless spirit of the season is enjoyed. Costumes do not have to be pricey though. Here are some ways to make a fun and creative costume without busting the budget.
Women's
Cat in the Hat  
This is a fun way to be a classic Dr. Seuss character. This outfit can be simple or flirty with a few different variations available for a low price. For this one just needs a white shirt with a black cardigan sweater to go over it. Then for bottoms black tights and a black tutu can be worn with a cattail connected to the top of the tutu with a safety pin. Another alternative could be black leggings with the cattail connected instead for more warmth. Then a red bow tie or normal tie to be different and the white and red-stripped hat with some simple black cat whisker and nose make up will complete the outfit. The hat, bowtie and tutu can all be purchased cheaply online or from any party store.
Winnie the Pooh

Warm up some honey and have a ball with this lovable character. Another versatile and simple outfit, Winnie the Pooh requires simply a red crop top or shirt and yellow bottoms. A flirty and whimsical way to spice the outfit up is with a yellow tutu and then the yellow letter that spell out "Pooh" on the shirt and bear ears will complete the outfit. Yellow pants or tights can also be worn as a substitute.
Ladybug

Some black leggings and a black top are commonly owned items. These paired with some red wings with black dots and red antennas that can be purchased at any party store will be one of the cheapest and simplest costumes of the season. For someone that wants to truly make the entire outfit themselves they can use some red and black felt to make their own wings and attach them to the shirt with safety pins.  It can be dressed up with a black or red tutu or skirt as well as some red shoes for a pop of color.
Men's:
Lumberjack or "Brawny" Man
A red flannel shirt, some brown suspenders, brown work boots and a fake ax will do to complete this ensemble. The ax can be purchased at any party store or stores such as Target. One can add some extra flair by choosing to add a brown beanie or not to the display.
Nerd
A classic crowd pleaser and outfit to win all of the hearts of the lovely ladies is the iconic nerd. This costume can be simply made by wearing khakis, suspenders and some glasses adorned with tape in the middle. It can have accessories such as a calculator or a backpack with all the nerdy needs of a notebook, pencils and any other office supplies one may find lying around the house. This can be even more fun with crazy suits, high waist pants, a full suit coat and enhancing the character with nerdy facts and dialogue to rattle off throughout the night.
Soccer Player
If one is an actual soccer player then they can gather up the team and get the festivities started. Non soccer players can also suit up in a game jersey and some shorts, lace the cleats around the neck and carry a soccer ball to become a player for the night. Any pair of athletic shorts and jersey for soccer teams will do and if one doesn't own cleats than normal tennis shoes are fine to complete the overall sporty ensemble.