Trail blazing millennial
Schoolcraft Alumnus gives back through clothing company
By Elizabeth Casella, Managing Editor
Creating a brand
Nearly four years ago in the beginning of 2012 Josh York started on the path that he always wanted, but never was fully sure if it would take off. As a drummer in a band with a business mind, York always wanted to be involved in some aspect of business. With this in mind, he started screen-printing shirts and beanies in his basement with his mom. With his first beanie that he placed his last name "York" in and a shirt with the same words across the back a brand was created without him even realizing its true potential.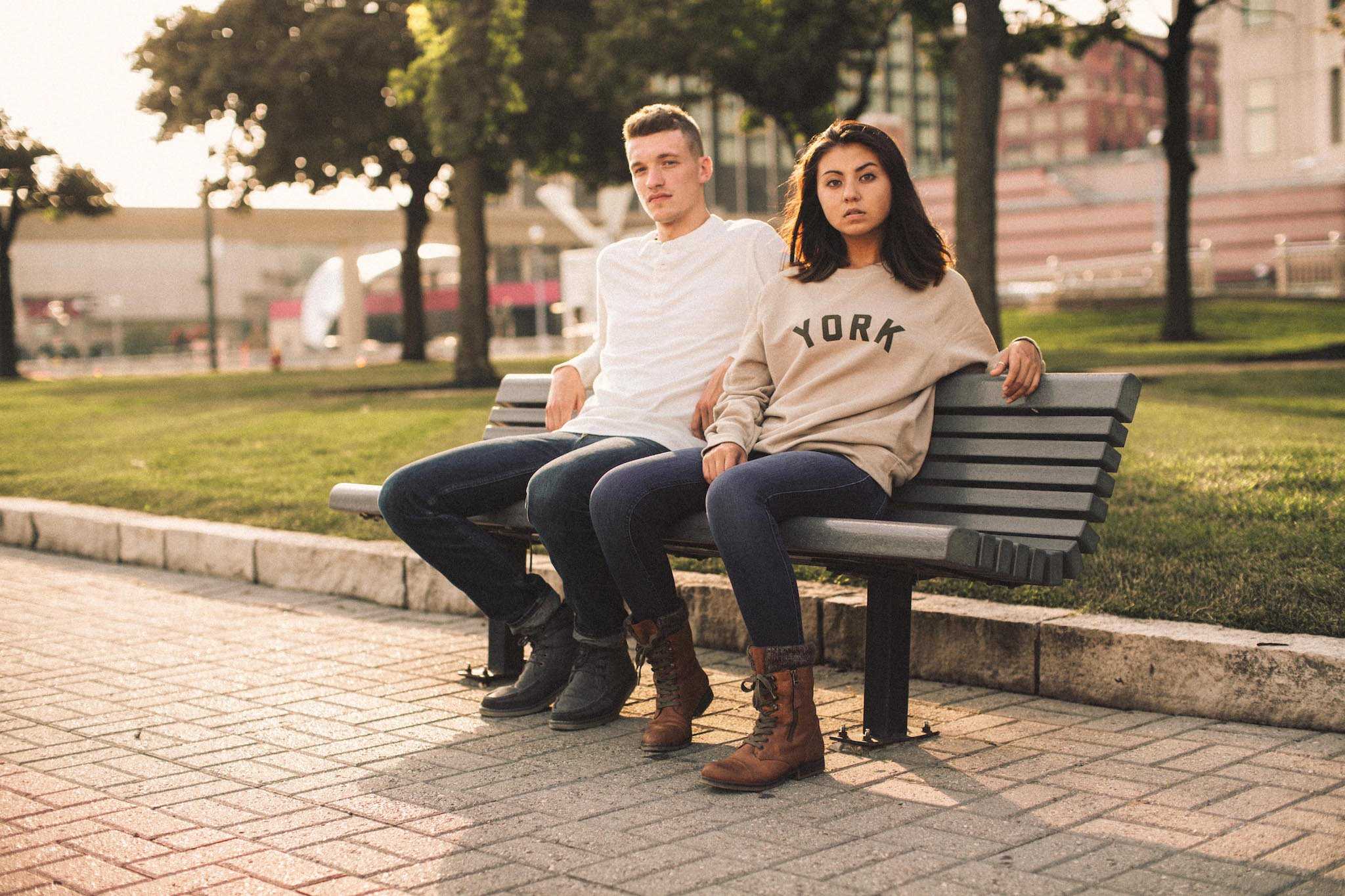 "I naturally had a want to expand and create a brand because I was business minded. I started with that first hat and shirt. Some of my friends said they wanted some and slowly it began to become a hit with fans. I started making them to sell at shows and giving them to my friends as well," said York.
The company was officially founded in York's basement in Detroit and is driven by a mission to do more than just make clothes that people love. It started with the purchase of a silkscreen printer and took off from there. For every product sold a donation kit is made and provided to someone experiencing homelessness. Each one of these donation kits holds toilet paper, socks and bottled water housed in a canvas bag.
Expanding
"Our company has sold products in eight countries and over 32 states to date. We give donations in over 28 different major cities across the country. Donations have reached over 11,000 items," said York.
York graduated from Schoolcraft in May of 2013 with an associate's degree in Business Management and then transferred to Michigan State University where he received his bachelor degree. He currently lives and works out of Columbus, Ohio and his business partner Will Taylor still attends MSU. They have had help from others along the way, but are the core team that runs the entire company to continue helping those in need while selling quality clothing.
"Our newest line is a high fashion men's line. It is for cool and conscious trail blazing millennials. Just like all of our clothes from the beginning we continue to use products that are all hand made in Michigan and have been touched in some form by myself or Will because of how hands on we are with each product," said York.
Helping others
All of the products are still hand silk screened and packaged in custom hand made packaging to give a personal touch to every order. It is incredibly important to the York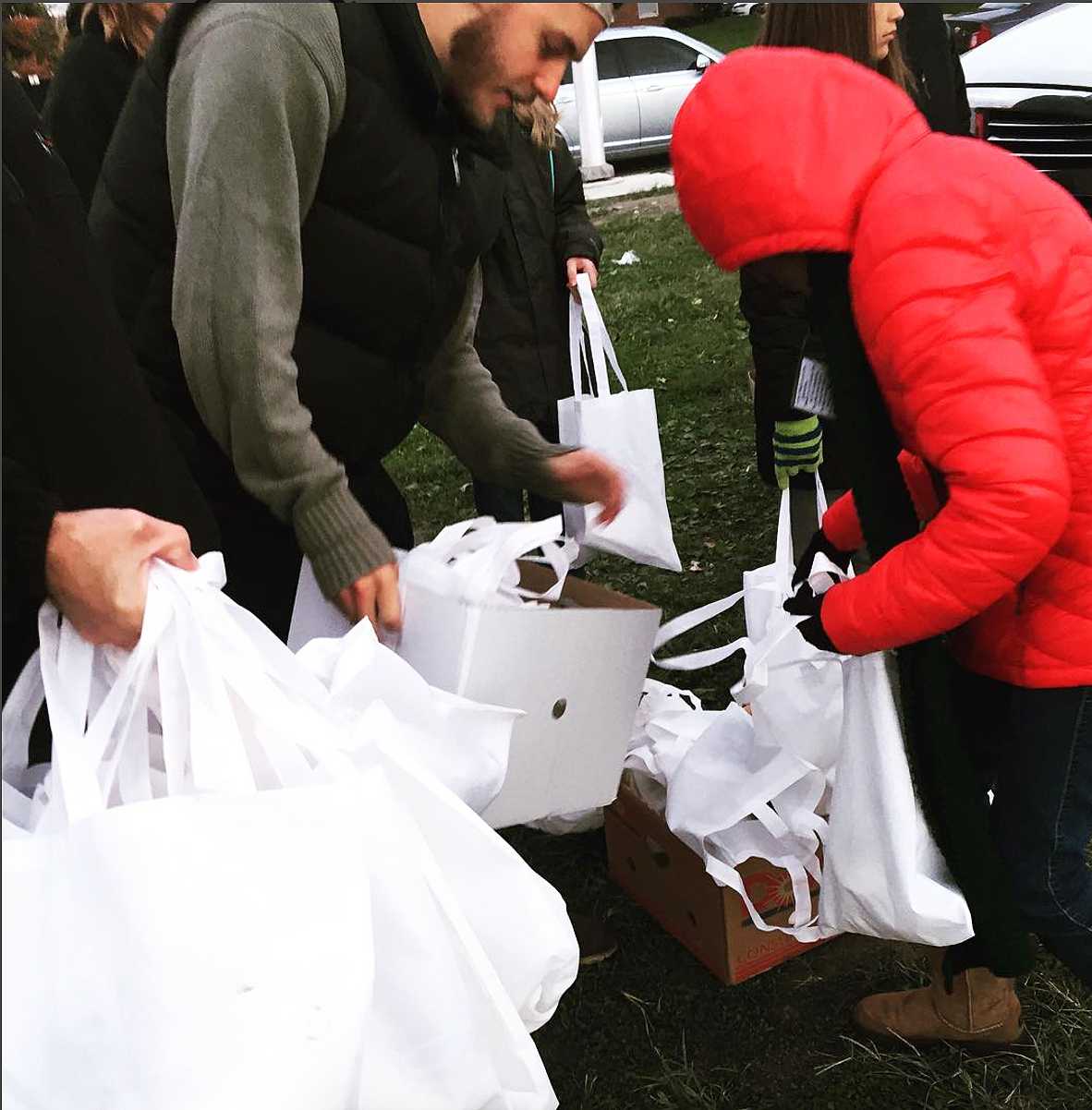 Project to give back in any way possible. York himself and Taylor often appear at donation events. They partner with PBJ Outreach and will attend their events to personally give back to the homeless.
"We are dedicated to being a proactive, community-minded business. Our goal is to be a part of providing living wage jobs to people who are either chronically underemployed or unemployed. Our vision is simple: Do what we love. Inspire change-makers. Empower others. We love making great clothes in ways that create opportunities for others, and our wish is to ignite other change creators to do the same. Together, we can Create Change," says the York Project mission statement on yorkproject.com.
Simply beginnings and Rebranding
The company started with a simple silk screen in a basement and an idea from a business minded drummer that took a chance on a dream. With the support of his mom and friends the brand spread. It became more popular through social media posts and made it possible to start the mission of giving back to those in need. The company was recently rebranded to be York Project apparel and with the help of every item bought or donation kit purchased continues to grow. Products can be purchased at yorkproject.com. The group can also be found on Facebook and Instagram under Yorkproject.
"If someone truly wants to help, but doesn't want to buy the clothing the easiest thing is to purchase a kit for $6. This goes directly to pay for the supplies within the kit and then gets hand delivered to the homeless in one of the many cities we reach. It really has the potential to get much bigger and feels great the way we are going," said York.