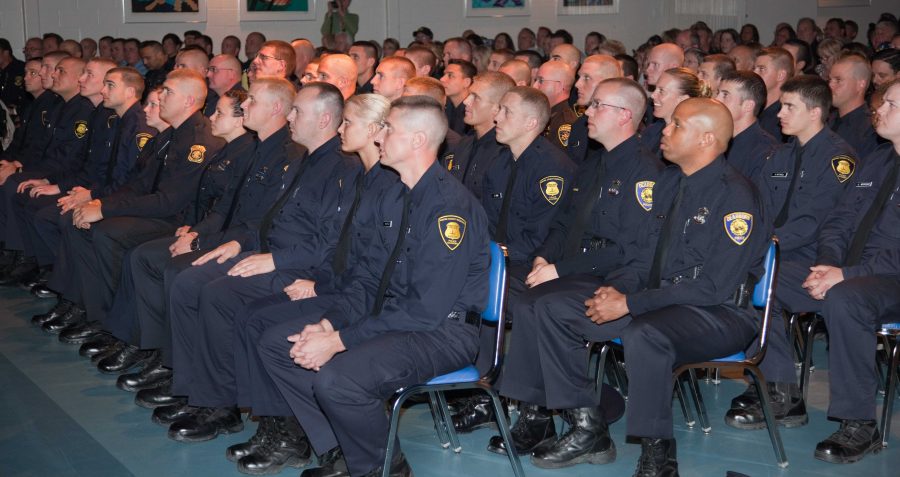 Police Academy cadets ready to serve and protect
By Elizabeth Casella, Managing Editor
Since 1999 Schoolcraft has offered a unique program that is one of 20 in the state of Michigan. This program is the Police Academy. Located off Industrial Road between Merriman and Farmington Roads in the heart of Livonia is the Public Safety Training Complex where all aspects of the program training occur. This program gives basic tactical training to those seeking a career in the Law enforcement field. The program has proven countless times to go above and beyond in aiding their recruits by offering them the best and extensive training needing to succeed in the real world as a police officer. These recruits have gone on to provide law enforcement services at the local, state and federal levels in 165 different police agencies in Michigan and 14 in other states.
To become a Law Enforcement officer in Michigan it takes dedication, discipline and commitment. This is not only from the recruits though, but the academies as well. All academies are approved and governed by the state. The Michigan Commission on Law Enforcement Standards (MCOLES) is this governing body and mandates a minimum of 594 hours of training for officers before they can be cleared for graduation. Schoolcraft exceeds the minimum standards and offers 688 hours to their cadets. As a result of the extra training students are exposed to additional variety of scenarios and courses they will experience on the job. This requires a minimum of 110 instructors within the academy over the 17-week course. This can be even more though depending on the size of the recruit class.
"We don't deny anyone that is qualified and passes all of the areas needed for acceptance. We feel that a diverse force is needed to offer the maximum level of service to the community as possible," said Police Academy Director Gregg Brighton.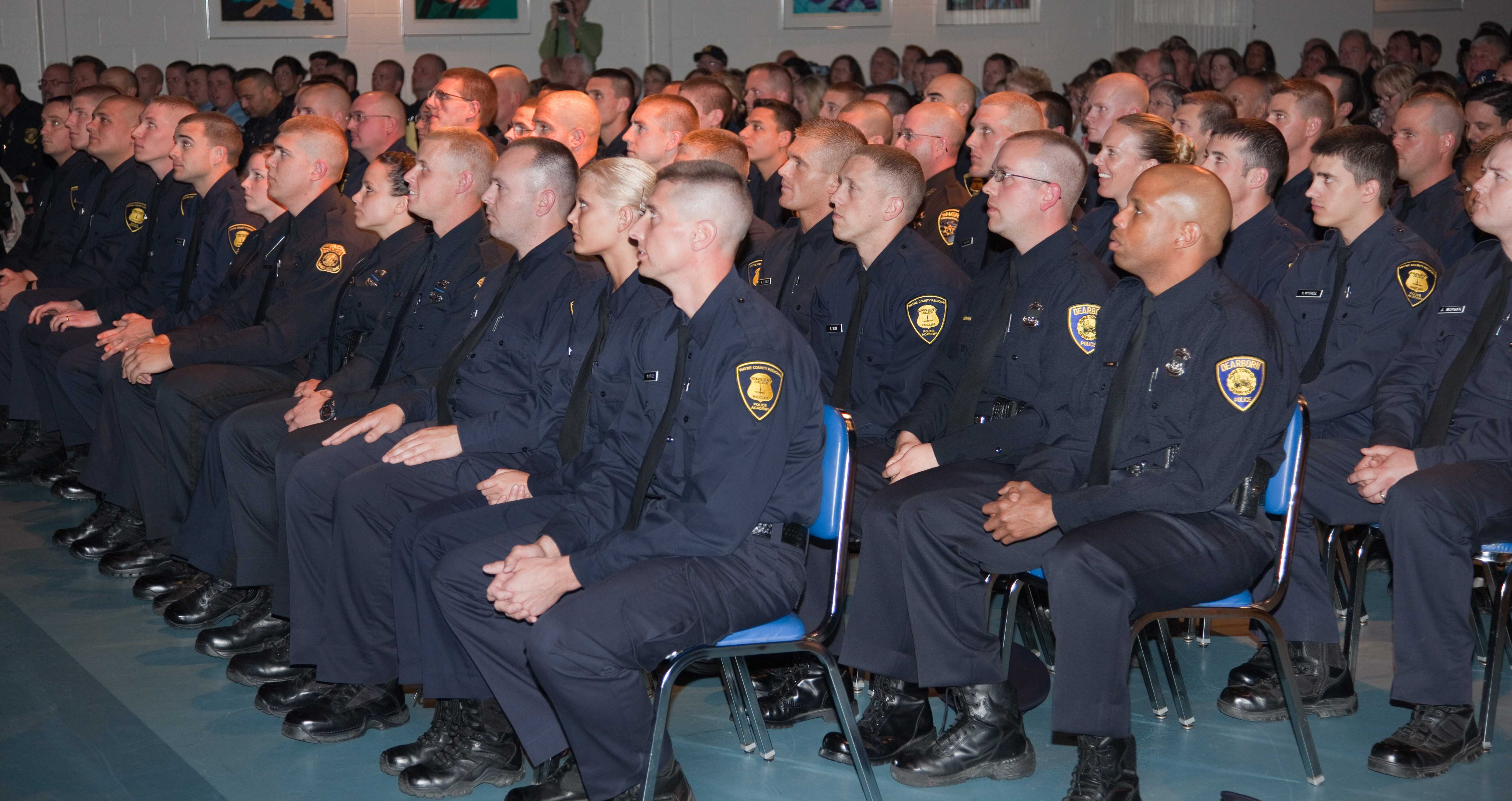 Going the extra mile
Schoolcraft goes the extra mile by adding extra hours such as about 16 extra hours in survival shooting training that offers a more realistic training for those in close firefights or pursuing criminals on foot. They also offer the same additional hours in pursuit driving and run chase drills in their squad cards on their driving track. They offer tactical training in the maze room, which is used for active shooter training and realistic situations. The maze has moveable walls that can easily be moved to adjust situations right in front of students' eyes creating many different scenarios and conditions of training.
"We offer four hours of water rescue training that is not required by the state. We utilize the Schoolcraft pool and bring in officers to show cadets how to drop their utility belt and save a drowning or struggling victim fully clothed in the water. It helps them in another situation they would encounter in real world scenarios," said Brighton.
Standing Out
Schoolcraft offers the upper hand to officer trainees as well when it comes to education. To become a law enforcement officer and to graduate from the academy a student must obtain an associate degree. The program itself offers 21 credits toward the degree, so a recruit or anyone interested can take all of their general education courses first and a few electives then complete the degree with the credits from the academy. This is a perk because of the phrasing being that an associate has to be obtained by graduation day and not before. That means a student can save money, while still fulfilling the requirements that many other academies don't offer.
"It is an opportune time for college students to become employed in Law enforcement areas. There are lots of job openings, in particular for those 18 to 21 that have just graduated college or are looking to go into an academy. Students will get experience firsthand by writing reports and office work among other things," said Associate Dean of Public Safety Programs, Gerald Champagne.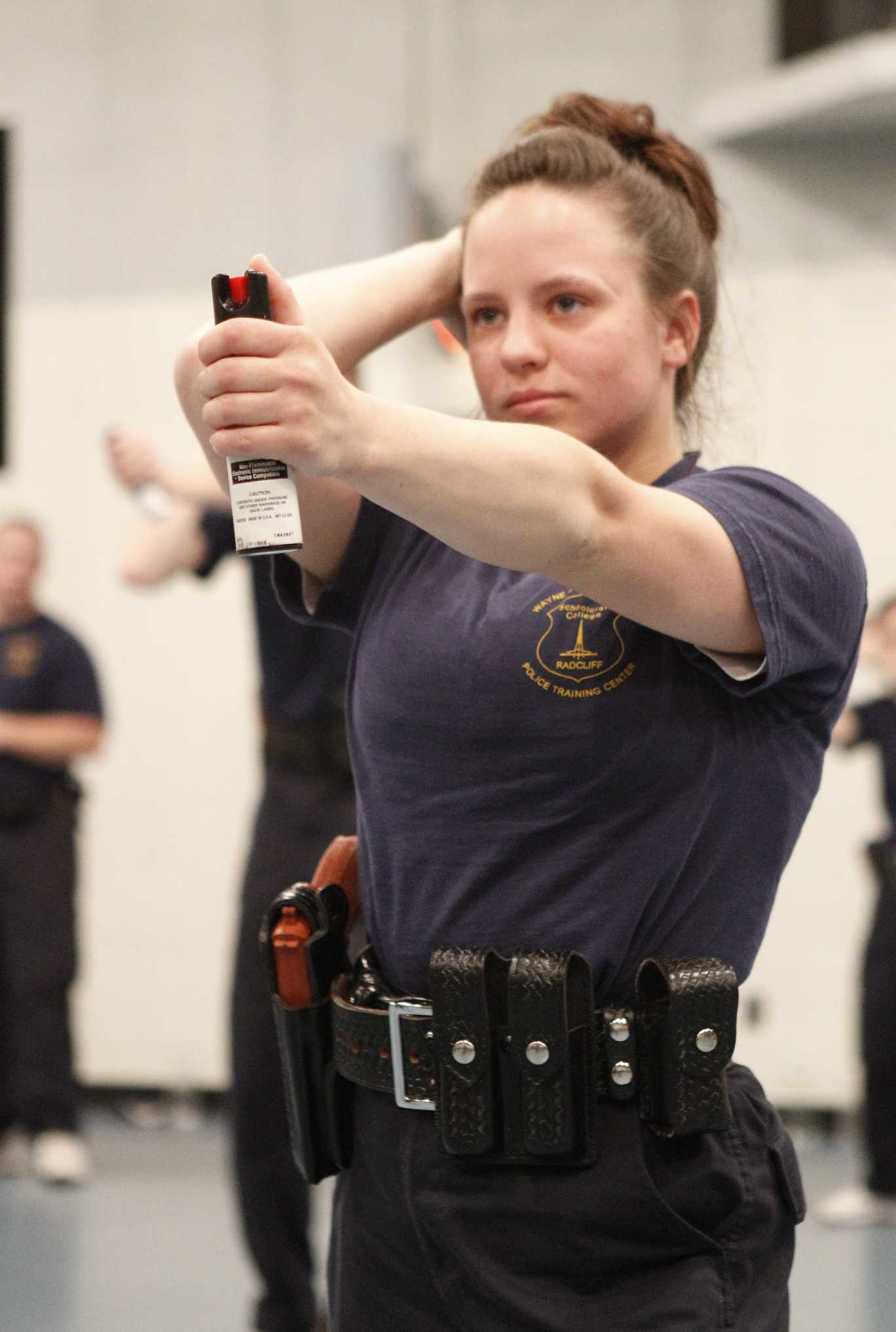 Joining the team
The process to actually join the police academy is not guaranteed and involves a few steps. The first is to personally show up at the academy to pick up an application packet and show a valid driver's license. Then once that is complete and turned in a recruit must have an associate degree already or be able to show enough credits to use the academy as the final credits for completion. Then an integrity in-person interview is set up. When accepted into the program a cadet can purchase needed equipment, register and begin class. This process all takes place in between the 180 days of the MCOLS test that is required as well.
Anyone interested in pursuing a career in law enforcement and enlisting in the Schoolcraft Academy can visit the Public Safety Training Complex at 31777 Industrial Road, Livonia MI 48150 or call 734-462-4306. Interested students can also speak to a counselor for more information as well.