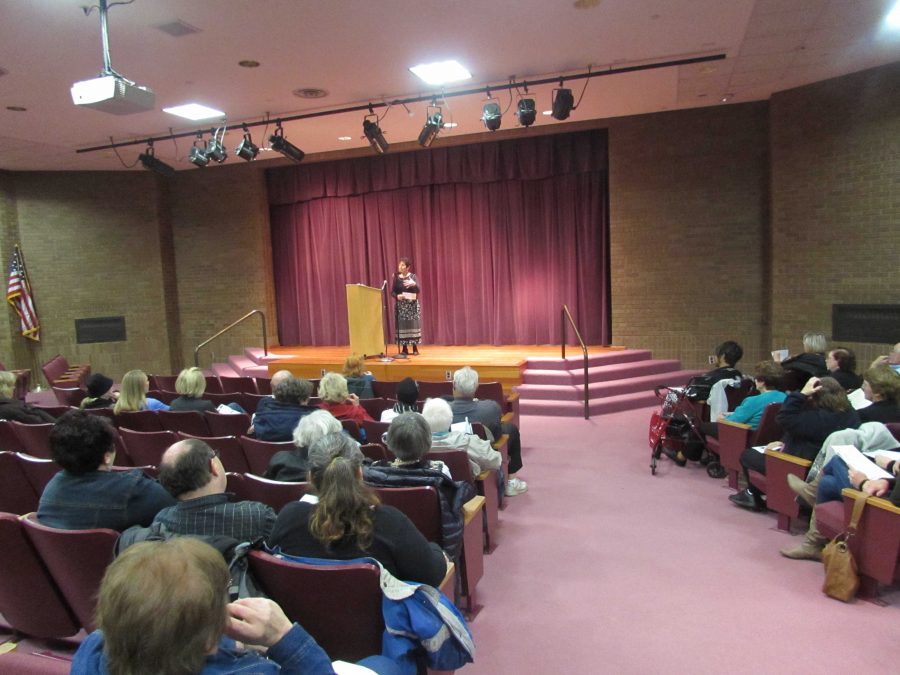 Tellabration event to be held Nov. 18
By Emily Espinoza, Campus Life Editor
Who wouldn't want to hear a riveting story, captivating one from beginning to end? On Nov. 18, one can partake in such an experience along with other students by joining the Detroit Story League (DSL) for their annual Tellabration event. Tellabration is a world­wide event founded by the National Storytelling Network (NSN) in hopes that storytellers from all around would come together once a year to share powerful, written pieces from diverse genres.
For a $5 admission patrons gets one a storytelling expe­rience like never before at the Livonia Civic Center Public Library Auditorium. The event kicks off with a silent auction at 6 p.m. and moves onto the main event, the stories, at 7 p.m. The gathering will conclude at 8:45 p.m. with refreshments.


Tellabration is much more than simply sitting around telling stories. Tellabration takes one deeper within the stories one may already know and gives a more mesmeriz­ing, imaginative experience than reading alone. Not only does this event paint a more captivating picture using storytelling, but it also brings people in the community together to share a delight­ful moment of community. Stories told include, but are not limited to, personal nar­ratives, epic poetry, folktales and historical fiction.
Once 7 o'clock rolls around on Tellabration Day, one can expect a few things from the experience. The three prede­termined storytellers who are also members of the DSL in­clude Cathy Andujar, Tone Ross, and Corinne Stavish will enter the stage to share the wealth of their words with the audience. The storytelling portion of the event also includes a maestro, who this year is president of the DSL, Judy Sima, in order to keep the stories flowing.
If interested in attending Tellabration it will be held at 32777 Five Mile Road Livonia, MI 48154 in the Livonia Civic Center Public Library Audito­rium starting at 6 p.m. Friday, Nov. 18. For more information on the event or the Detroit Sto­ry League feel free to contact the Detroit Story League president, Judy Sima, by email at [email protected]