Horoscopes for Nov. 13 to 19
Compiled by Quinn Storm, News Editor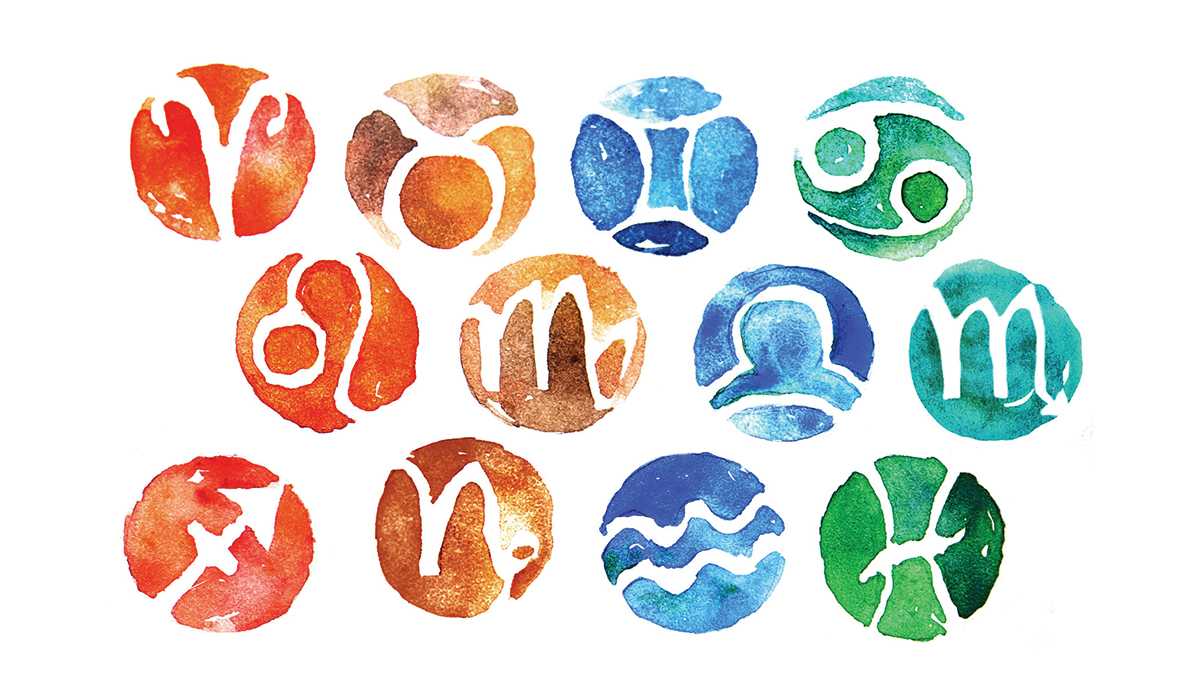 Scorpio
To make this week worth it, look towards taking a break from social media and plastering your social life everywhere. Spending time with family could give you the rest and relaxation you're looking for, and charge you up for the next week of November. Although social outings may be tempting, don't push yourself to the point of tiring yourself out for the sake of others. Treat yo' self to some quality alone time.
Sagittarius
Big changes are coming, but don't be afraid to take them as they come. Although they may be sudden or seem out of the ordinary, that doesn't mean that they aren't for the better. Go out and celebrate success or new happenings with friends, but be careful not to be overzealous in your money spending. Watching what you spend and how much money you're making could help you in the long run.
Capricorn
Your hard-working nature has certainly paid off lately. But this week, feel free to slow down a bit and take time to appreciate life around you. Your great work, whether it's at work, school or in personal life, is finally going to be appreciated; just make sure you give credit to others where credit is due. Your productivity is off the charts and that's great for you. This weekend, look for new romance and excitement coming your way. It's okay to make your love life a priority, along with work.
Aquarius
Work is finally working out for you. This week, expect great change at work when all of your hard work is coming into the light and finally paying off. Recognition comes with great rewards- maybe special treatment or some great benefits. Soak it all in and strive to do just as good for next week. Don't back down from a challenge, you've proved you can handle it and now isn't the time to step down.
Pisces
Taking time for yourself and meeting new, interesting people are difficult opposites of balance, but work on using free time more for yourself than others. Although meeting new people is fun and exciting, ensure you know what your feelings really mean before moving forward too quickly. Take it slow and don't make any huge decisions without thinking them out first. That doesn't mean avoid people, though. This weekend is a great time to connect with potential friends or more than friends.
Aries
Some of the people in your life may be speeding up, but you deserve to slow it down. Taking a break from your career could give you some much-needed peace and quiet. Also, it could even inspire a better breakthrough later on. Take a moment to reconnect with your friends and family- you may have been ignoring your relationships recently in an attempt to further yourself at work. Have fun and be carefree this weekend.
Taurus
Go, go, and go at work this week. Not only is recognition coming your way, but so are more opportunities to prove you've got what it takes to handle your job. In fact, this could be a very important week for bettering your career. Prove to everyone you know what you're doing- it'll only benefit you in the long run. This weekend, though, let love be on your mind instead of work. Do something spontaneous and fun to let yourself unwind after all the hard work you put in.
Gemini
While everything falls quickly into place, take a moment to appreciate everything that surrounds you. This peaceful week could end in something adventurous and fun. Don't be scared to take life by the reigns and just be free for awhile. Think about taking a fun trip this weekend. Love is in the air, and understanding your own feelings will help you to get more love in your life.
Cancer
It's all about love and relationships this week. You know you're really into someone, but are you prepared to take the next step? Don't let one small thing ruin your relationship, but look out for baggage the other person may have. Addressing the problem quickly and directly can allow for your love to prosper. Resolving issues that you or your partner has will make your relationship stronger. Let your love grow this weekend by flirting and keeping the romance alive.
Leo
You may not be comfortable with change, but like it or not it's coming this week. Don't let it get the best of you, work hard to accomplish what you need to and work through your issues. Tweak your routine to accommodate these new happenings, but only to a degree that still makes you comfortable. Don't stress yourself out more than necessary.  Use your enthusiastic personality to your advantage. Be proud of your work and what you're doing this weekend.
Virgo
You are so creative and inspiring this week that everyone wants to be a part of your life. Speak and communicate clearly, as it will allow your relationships to grow smoothly and go without a hitch. You may surprise yourself with a new leadership role. Put in the hours at work to prove you're the best fit for the position. This weekend, allowing your true emotions to show through and portraying vulnerability will allow your relationships to blossom into what you've always wanted them to be. Romance stems from deep emotional connection this weekend.
Libra
Family is your top priority this week, and don't forget it. Personal feelings and matters seem to keep coming up, so addressing them is the best way to get them off of your mind. Take action to stifle a fight or to reconcile with someone you've grown far from. This weekend, however, love is in the air. Flirty, cute and funny are traits that should be on your radar. Don't feel the need to commit, just have some fun.