Return to the scene
Alicia Keys' new album marks her as here and present
By Alexander Woodliff, Staff Writer
Rate 3/5
Familiar soulful vocals, driven piano melodies and R&B sensibilities return in full form on Alicia Key's sixth studio album, "HERE." Like the album's title says, Keys wants listeners to know that she is present and still here after taking time off for other endeavors. In fact, "HERE" marks her first studio album release in four years. Working with producers such as husband Swizz Beatz, Pharrell Williams and Erika Rose Santoro, Keys returns to a familiar, tried, yet good album. Considering she wrote it during the time off during her pregnancy and marriage, her perspective has shifted from her last album to this. It is also the idea of seeing things from different views that Keys uses heavily in this album.
After big hits such as her 2012 single, "Girl On Fire" and Jay-Z collaboration "Empire State of Mind," "HERE" is an almost bare-bones album, which works well. Strong, smooth and clear vocals collide with actual live instruments creating an almost intimate experience. Keys took time off in between her last album and this one after having her second child and working with various foundations such as "Keep A Child Alive" and encouraging women to go without makeup. She has also had a recurring role on the television show "Empire." The album, while not perfect, has Keys examining herself from different perspectives in her life. From marriage, motherhood, womanhood and just sense of self, she has obviously done some soul searching in her four-year hiatus. It is the pieces that reflect on her own experiences that standout the most.
The album's first track, "The Beginning (Interlude), an opening monologue set to mild piano composition sets the tone of the album. Keys sings, "I'm the musical to the project fables/I'm the words scratched out on the record label/I'm the wind when the record spins/I'm the dramatic static before the song begins." This first interlude sets the tone of the album as Key's shifts perspectives between her own and those she tries to empathize with.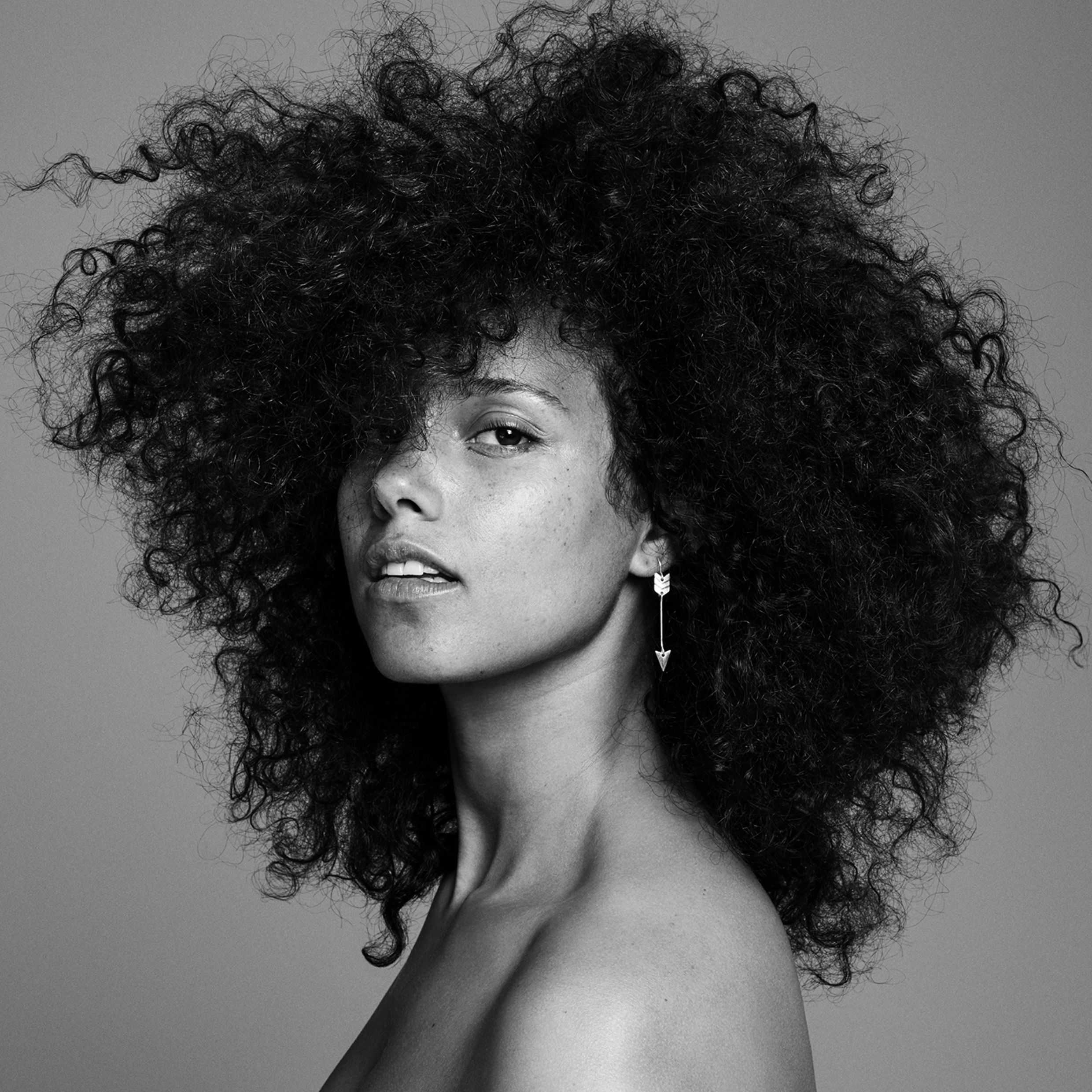 A mix of neo-soul, hip-hop and piano are Keys' trademark tools and she works them well enough. This use of accompaniment is evident in another track, "The Gospel." It is an up tempo piece examines the issues that some families face. Keys sings "Momma cooked the soup, daddy did the yelling/Uncle was a drunk/ cousin was a felon. In "She Don't Really Care_1 Luv" Keys looks at her life being raised in Brooklyn and searching for something more "She picking all the wrong ones/And she's looking for the right one in the wrong place." The slow, jazz-imbued track "Illusion Of Bliss" is one in which Keys tries to sing from the perspective of a 29-year-old addict. "Hey, living in prison of blood and flesh/An easy way out is this high, I confess."
"HERE" works ironically here and there. Not every track is a surefire radio hit like a lot of Keys earlier work. In fact this is an album more suited for a more retrospective means, which might have been Keys' goal. While some things on it are familiar elements of her prior work, the shifting views help bring in something new. Some of the ideas work for certain tracks better than others though.