Have you tried NaNoWriMo?
National Novel Writing Month is fun for all
By Christine Begle, Webmaster
NaNoWriMo! It's not a Pokémon, nor something that one yells when jumping out of a plane, nor a phrase in Ewokese. It's an acronym for National Novel Writing Month, which happens each year in November. Participants commit to write approximately 1667 words a day to meet the 50,000-word goal by 11:59 p.m. on Nov. 30. The expectation is not to churn out a Dickens-caliber novel, but to force yourself just to write free of everything that normally holds writers back—procrastination, self-doubts, perfectionism, excuses, the need for sleeping and eating, etc.
According to NaMoWriMo.org, National Novel Writing Month started with a group of twenty-one young people who "wanted to make some noise" rather than from literary or creative goals. What they had expected to be somewhat grueling turned out in fact to be just that, but also fun. The second year, they organized with a website and rules as the idea spread on the Internet. By the third year, blogs had so publicized the event that it almost imploded as the founders scrambled to keep up with the unexpected turnout. From there, the movement has continued to expand and refine itself.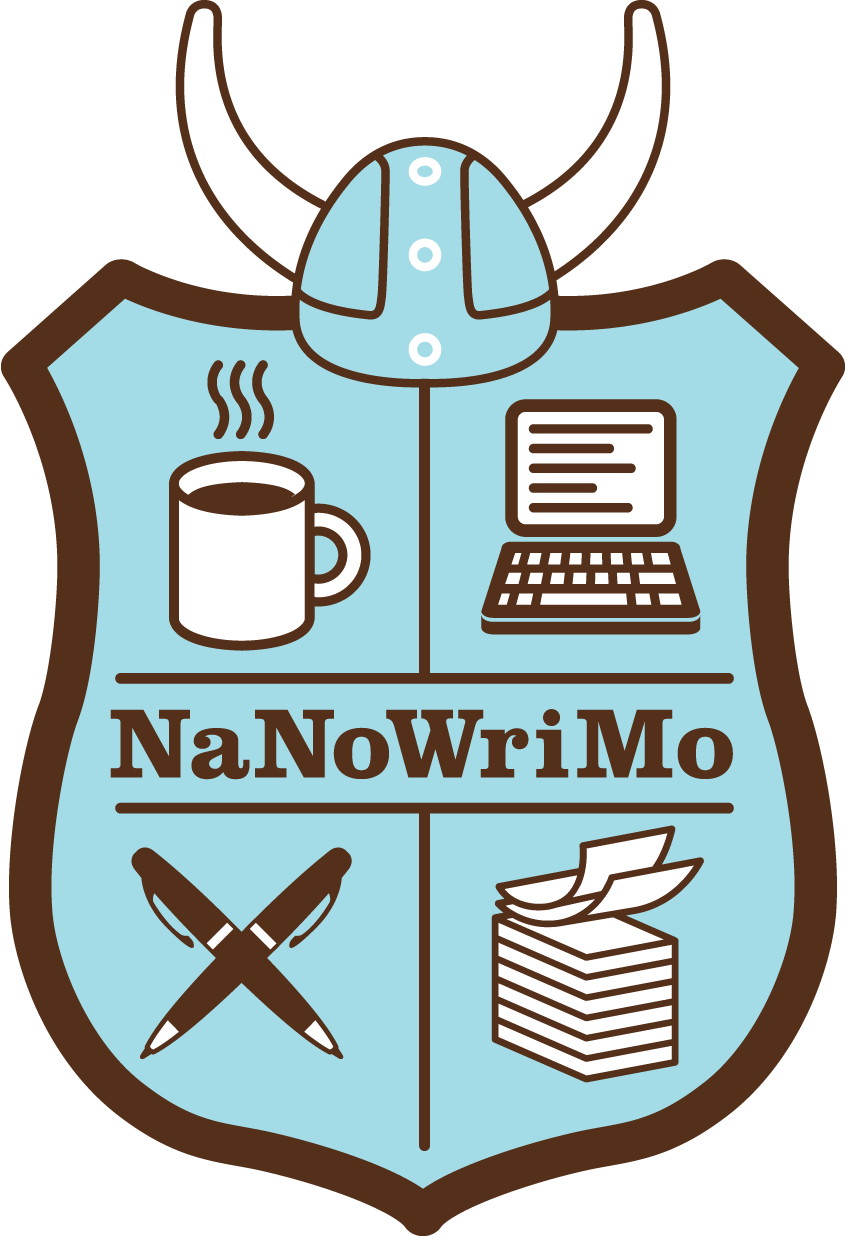 Schoolcraft student, Melissa Green, graphic arts major, is participating in NaNoWriMo this year. Green first heard of the event from her mom, who convinced her to participate in the fifth grade, and has participated another year besides this one. Green says that she expects to come back in January and February for National Novel Editing Months (NaNoEdMo) and maybe even let an independent publisher look at her story if she is able to stick out the month.
For Green, NaNoWriMo is primarily a challenge, and also a way to flush out an idea. "Hopefully if I can finish it, I'll be able to do something more with it later in life," Green said. To prepare, she created her characters, made a basic plot, and asked questions about who her characters were and what were their motivations. According to her, "I'm a bit of a planner, but I'm also a "pantser." A pantser is someone who just writes the story without having any plot. Letting things happen as it goes, characters doing what they want and such."
Green is an enthusiastic advocate for anyone to try it. She especially recommends it to any English faculty, especially creative writing teachers, to encourage their students to consider this event if they love to write.
"This program is a great way to encourage the arts in education." At www.nanowrimo.org, you can find forums, tools to help you, and "awards" to give yourself as you reach personal milestones. Greens advice is, "Don't give up! It may seem like the goal is far away, but if you keep writing here or there, you'll make it. If you get stuck, check out the forums; they have dares, encouragement, and so much more. Get a buddy to join the madness; the more friends you have encouraging you, the better. There are also plenty of people who don't make the goal, so don't get discouraged."
Green has an intriguing solution for when she gets stuck. "Getting unstuck is the most fun thing to do. Basically, I make more problems for my characters to go through. The idea behind is this is to get the basic plot out, with as many words as possible, then go back and revise, adding detail, refining everything until I think my characters have suffered enough. Long story short, #if my main character has it too easy, make them suffer."
Character torture aside, one can also go back to your notes and outlines, if one has them, head to the forums to chat with fellow writers, do some writing exercises to get the creative juices flowing, but don't forget to write, even if it feels like drivel. One can go back and change it later, but the key to writing is writing. Try NaNoWriMo—your adventure awaits.