We'll all float on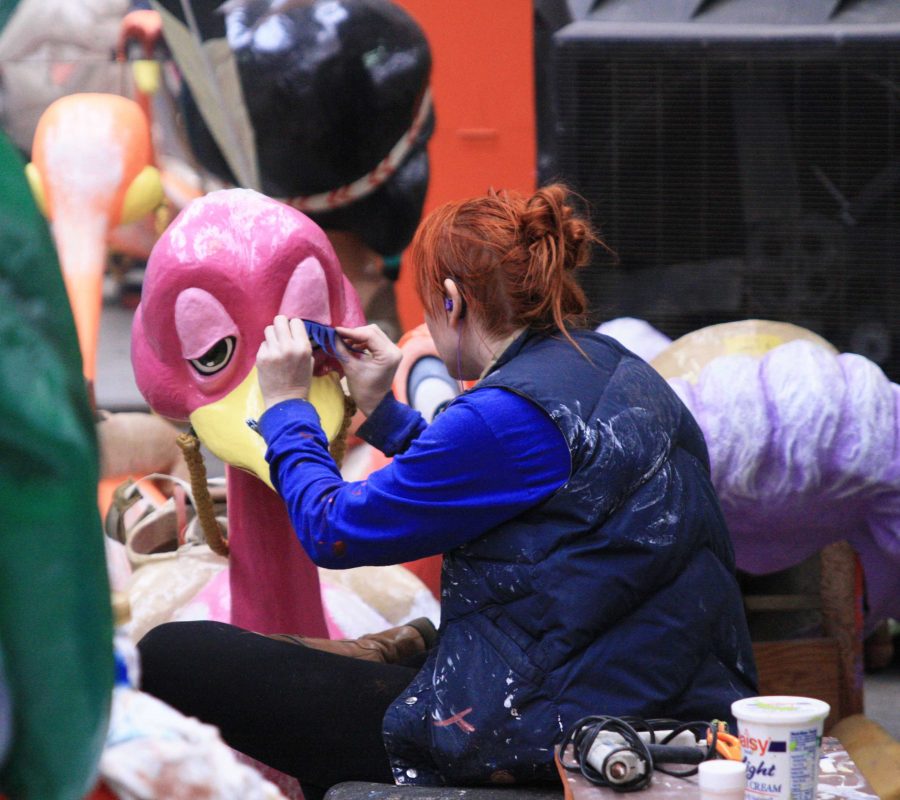 A holiday tradition since 1924
By Mikey Cebulski, Photo Editor
The America's Thanksgiving Parade presented by Art Van is one of the most spectacular parades in the country. However, many people do not know about the tours that the Parade Company puts on. In a warehouse inside the city of Detroit, the Detroit Parade Company constructs all of the floats that will march down Woodward on Thanksgiving Day every year. Patrons are able to walk through the 200,000 square foot warehouse and see the floats being put together. The warehouse is also home to the world's largest collection of papier mâché heads, dubbed "Big Heads". The "Big Heads" are modeled after local and national icons like Aretha Franklin and Tom Selleck. The Parade Company offers tours all year round to schools and bus tours and it is a fun way to see what goes on behind the scenes. If you are interested in setting up a tour with the Parade Company, contact tours@theparade.org.

Welders are a huge part in the float making process.
Groups are able to visit the Parade Company and walk through the warehouse and marvel at the floats.
The Big Heads are modeled after local and national icons like Sparky Anderson and George H. W. Bush.
Big Heads are up for grabs for any patrons interested in walking down Woodward on Nov. 24.
An artisan, Amanda Bouldin, puts the finishing touches on a character.
(Photos by Mikey Cebulski, Photo Editor)