More life from "More Life"
Drake's search for more finds a "less is better" approach
By Alex Woodliff, Staff Writer
Rating: 3/5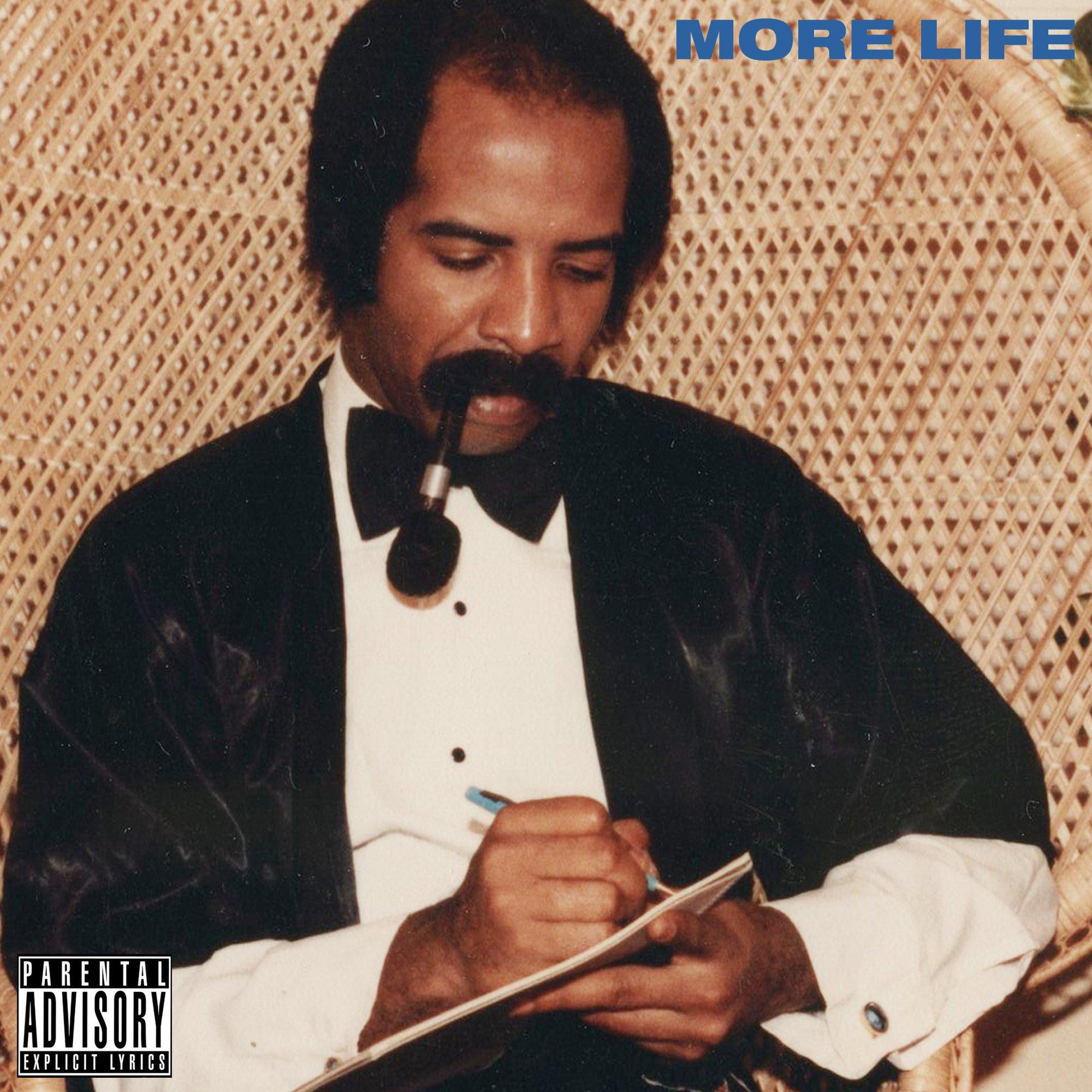 Following up his 2016 album "Views," hip-hop artist Drake quietly dropped his new mixtape, "More Life." The usually radio-friendly club-bangers that have been staples on his previous albums are mostly gone. With a stripped-down sound and a new approach to his beats and lyrics, Drake crafts a good introspective album. The narrowed down sound actual gives more life to "More Life."
Released and marketed as a playlist instead of an album or mixtape, "More Life" comes in with a full 22 tracks and over 80 minutes of material. "More Life" is an album that can be enjoyed in two ways: either with headphones, taking in the lyrics on their own or at a small house party, with the dancehall beats surrounding you.
The album borrows and combines hip-hop, R&B, dancehall and Afrobeat rhythms allowing Drake and his team to craft a good album. Not all 22 of the tracks are winners though, but there are more than enough standouts.
The album opens with the track "Free Smoke," a more traditional hip-hop track. Drake raps, "Is it the strength of your feelings overthrowing your pain? You'll see new heights you'll be reaching." His opening verse sets a tone of the journey and self-doubts he's had over the years of his rise to the top. From there, "More Life" goes back and forth from Drake's traditional hip-hop beats to a more dancehall elements.
"Passion Fruit" is a mellow track set to sounds of a party that finds Drake examining the struggles that come from a long-distance relationship. "Passionate from miles away/Passive with the things you say/Passin' up on my old ways. I can't blame you, no, no." The mellow beat dropping in the middle, almost has if he was taking the time to examine whether to continue the relationship or not.
"Get It Together" is a ballad featuring singer Jorja Smith that works as an immediate follow up to the previous track. Drake and Smith trade verses back and forth as a couple calling out their faults. "You need me to get that s*** together so we can get together."
In "Madiba Riddim," Drake's verses are about the difficulties that have come maintaining and establishing new and old friendships with fame. "I cannot tell who is my friend," Drake croons in the chorus, "I need distance between me and them."
"Blem" a melodic Caribbean influenced track finds the rapper seeking a place to retreat. "Don't switch on me, I got big plans/We need to forward to the islands/And get you gold, no spray tans."
"Portland" is a solid hip-hop track with the most guests on it, including Travis Scott and Quavo. The trio split rhymes reflecting on their success and not letting others take or imitate their sound. "Never let these —— ride your wave/Nope, no way, nah."
"Teenage Fever" which samples and slows down the Jennifer Lopez song "If You Had My Love," sounds like an examination of the end of his relationship with Rihanna and the beginnings of his current with Lopez. "That's just how I feel when I'm around you, shawty" Drake reminds his flame. "Last night we didn't say it but girl, we both thought it."
Working with producer Noah 40 Shebib, Drake crafted something that may hint toward his future album release. The afrobeat and dancehall tracks are the ones that stand out more than the traditional hip-hop tracks in this album. "More Life" shows that by taking risk with a more narrowed sound and cohesive production, Drake is able to craft a good album.