WHATS THE BUZZ?
Arts and Entertainment events in Metro-Detroit
Compiled by Christian Hollis News Editor


DEBUCK'S CORN MAZE AND PUMPKIN PATCH
50240 Martz Road in Belleville.
Fri. 3–8 p.m., Sat. 10 a.m.–8 p.m., Sun. 10 a.m.–6 p.m.
General admission $13
Seniors, active military and first responders $11
Children under 24-months free with the purchase of an adult ticket.
Belleville's very own DeBuck's Corn Maze and Pumpkin Patch is a perfect place to spend time with family on a brisk autumn weekend. Activities include the locally famous 15 acre corn maze, 20-acre pumpkin patch, human foosball, a roaring bonfire, the popular Super Slide and much more! No trip to DeBuck's is complete without feasting on their cinnamon doughnuts, cider, or a bowl of Linda's famous chili from the Country Kitchen.
WIARD'S ORCHARDS, CIDER MILL AND COUNTRY FAIR
5565 Merritt Road in Ypsilanti
Tues.–Sun. 9 a.m.–6 p.m.
Country fair hours: Wed.–Fri. 11 a.m.–6 p.m., until Oct. 29
Admission $13.75 ages 2+


Wiard's Orchards, Cider Mill and Country Fair is a metro Detroit hot spot this time of year, and for many reasons. Wiard's offers fun for all ages; from its expanse of plentiful apple trees, to corn mazes, Fort Wiard mini-golf, to a unique country store that sells fresh seasonal baked goods, jams, raw honey and much more, Wiard's is sure to please.
THREE CEDARS FARM
7897 Six Mile Road in Northville
Sun–Thurs. 10 a.m.–8 p.m., Fri.–Sat. 10 a.m. to 10 p.m.


Three Cedars Farm is full of plenty of old-fashioned country fun. The farm boasts a twisting sevenacre corn maze, sprawling pumpkin patch and many family friendly activities such as their Barn Yard Play Land, hayrides for $5 per person and train rides through the farm for $4 per person. Three Cedars also features private bonfire sites that can be rented for only $8 per person and include a hayride and trip through the corn maze for each guest.
PARMENTER'S NORTHVILLE CIDER MILL
714 East Baseline Road in Northville
Daily 10 a.m.–8 p.m. until Nov. 19 Free admission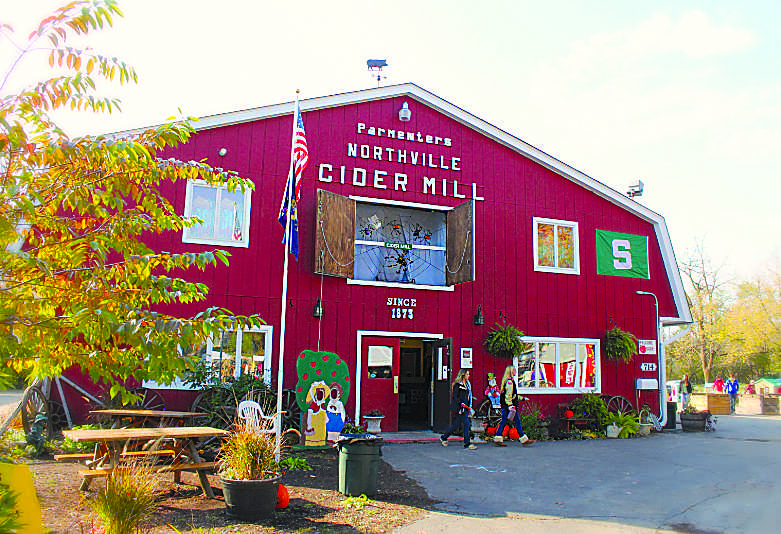 Parmenter's Northville Cider Mill is a historic cider mill well-known for selling delicious, freshly pressed apple cider, apple cinnamon doughnuts, decadent caramel apples and much more. Parmenter's also blazed the local trail for the beloved apple cider slushie, perfect for those fall days that feel more like summer.
PLYMOUTH ORCHARDS AND CIDER MILL
10685 Warren Road in Plymouth
Daily 9 a.m.–7 p.m. through Nov. 5 Free Admission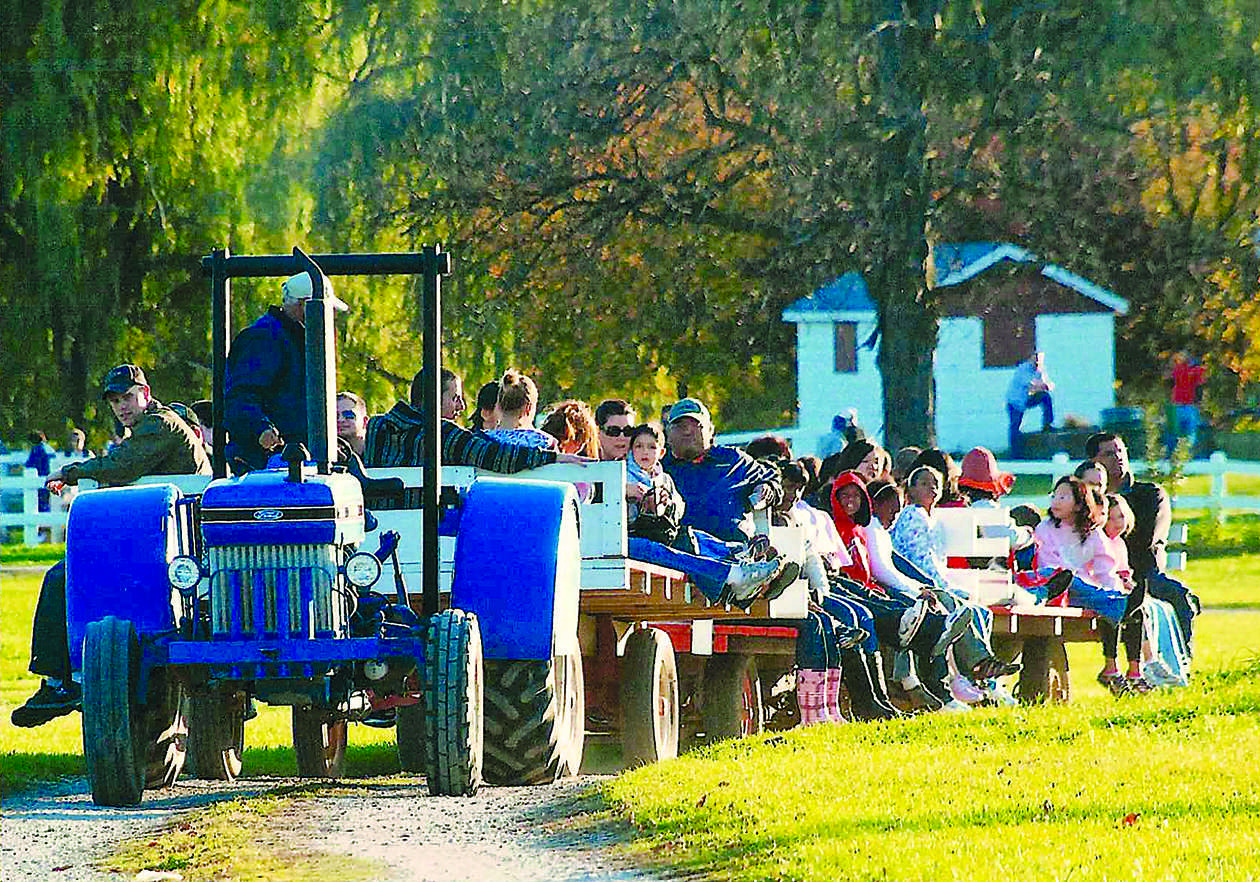 The Plymouth Orchard features farm animals, wagon rides and a bountiful U-Pick pumpkin patch. They also sell apple cider, hot cinnamon doughnuts and freshly baked holiday pies and cakes at varying prices. No rendezvous to Plymouth Orchards is complete without a group photo on the iconic wagon.
ERWIN ORCHARDS AND CIDER MILL
61475 Silver Lake Road in South Lyon
Orchard open daily 9 a.m.–6 p.m
Cider Mill 6 a.m.–7 p.m. through Nov. 5.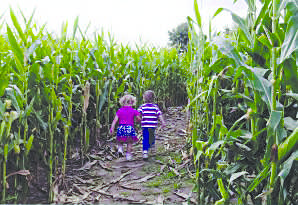 Erwin Orchards and Cider Mill offers delicious U-pick apples for a value of $4. Until Oct. 31, Erwin's also has a variety of twisting corn trails and pumpkin patches.