"Call of Duty WWII" revives traditional multiplayer series was founded on 
By Christian Hollis Managing Editor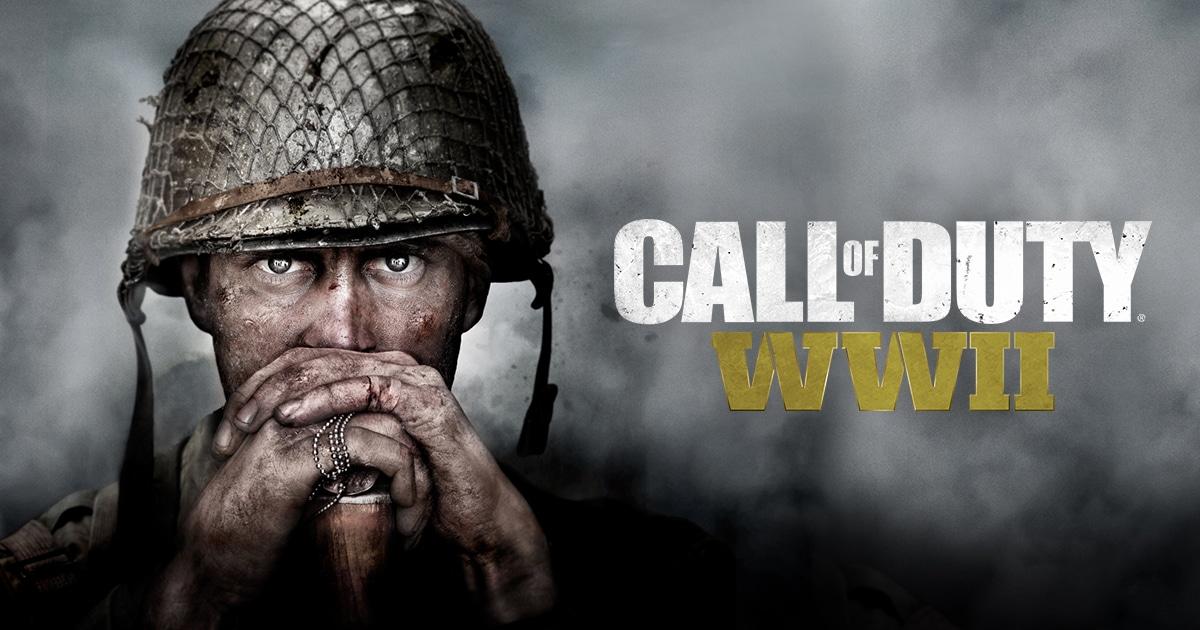 For the past three years, video game juggernaut "Call of Duty" has experimented with three-dimensional movement mechanics that sped the game up. Hardcore fans were against the innovation due to inconsistencies in gameplay. The biggest backlash was against 2016's "Call of Duty: Infinite Warfare" (IW) developed by Infinity Ward. IW took the game to the distant future with an outer-space setting. The backlash forced publisher Activision to have developer Sledgehammer Games (SHG) take the series back in time to the 1940s.   
"Call of Duty WWII" was released Nov. 3 with a lot of connectivity issues and a game-breaking user-interface (UI). Players were unable to connect to the online servers on launch day, creating a night of frustration when it should have been a night that could have reunited the biggest community in video game history. All of the issues come from the ambitious new social space, Headquarters.  
In Headquarters, players can access the firing range to shoot targets and test out newly unlocked weapons, enter the 1v1 pit to show who the best player in the lobby is, and yes of course, open up supply drops filled with random cosmetic items. Supply drops can be achieved by random choice after match completion, earned through completing daily and weekly challenges and, as expected, through microtransactions. Headquarters requires players to always be in a connected lobby, even when searching for matches, creating interferences in connection resulting in no connection at all. Thankfully, the team at Sledgehammer Games has been working consistently to create hotfixes to resolve each issue.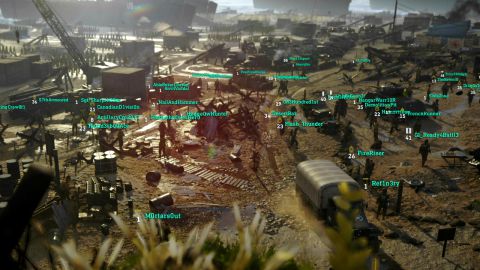 As for the gameplay, "Call of Duty WWII" has the largest skill-gap since 2012's "Call of Duty Black Ops II." However, it is very different from previous entries of the series. Sledgehammer Games took away the traditional perk system and created Divisions and Basic Trainings.  
There are five different Divisions, Airborne, Armored, Expeditionary, Infantry and Mountain. In Public Matches, players have to rank up to unlock new benefits for the divisions, such as strafing faster when aiming down sights as Infantry or silent footsteps with Mountain. Each Division also gives benefits for using specific class weapons, but do not require players to use them, like how Expeditionary gives shotguns four incendiary shells, and Airborne gives submachine guns suppressors.  
Basic Trainings take the space for other missing perks seen in previous "Call of Duty" games, but the most controversial Basic Training is Primed. Primed gives an additional primary attachment and reduces flinch during a gunfight. After launch, Primed was the Basic Training the majority of the community used, but recently Sledgehammer nerfed Primed by reducing the reduction of flinch by 85 percent in efforts of having players diversify into other Basic Trainings. Players took to Twitter to show their distaste in the update, "I'm in disbelief. Now everyone has flinch and gunfights are just going to be an exchange of inconsistency," tweeted Matthew "Nadeshot" Haag, former professional Call of Duty player and current manager of eSports organization "100 Thieves."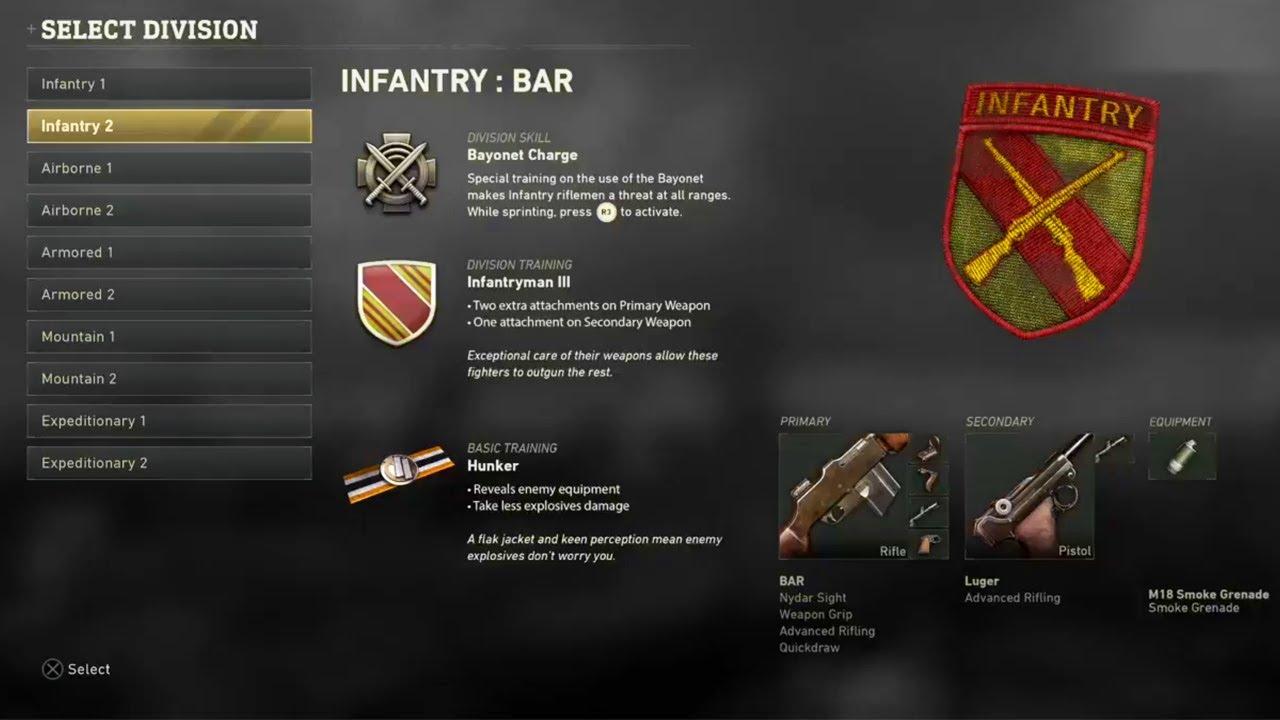 It doesn't help that when compared to Primed, all of the other Basic Trainings are almost worthless for competitive play. Basic Trainings are also very confusing to new players entering the series for the first time, and are horribly unorganized. With the perk system, there were three different sets of perks in the Create-a-Class menu that were selected into each group based on their similarity to one another, and each individual perk had a distinct home that players knew where each perk was. With Basic Trainings, there is just a list of them in no particular order. The unorganized mess causes confusion to the players.  
The weapons are fairly balanced this year, but the PPSH-41 (Russian submachine gun) and the BAR (American auto-rifle) are the weapons used by most players. With additional tweaks and nerfs, this could be the most balanced set of weapons in a "Call of Duty" game yet.  
The newest multiplayer mode added to "Call of Duty WWII" is War. War is a story-driven gametype that takes players into iconic battles from the European front in World War II, such as D-Day and the Battle of the Bulge. War plays like traditional offense versus defense, but with some differences for each side. The defensive side has a three-second respawn delay while the offense side has no delay at all. This is to help the offensive side from overcoming difficult challenges like taking the beach of Normandy in "Operation Neptune" that would be almost impossible to overcome without a respawn delay. War also introduces vehicles for the first time since 2008's "Call of Duty World at War." However, the only vehicle is a tank and players can only use the MG-42 and can't drive the tanks at all. Each map has at least one tank in War.  
There are 10 traditional maps and three maps specifically made for War mode in "Call of Duty WWII" with four Downloadable Content (DLC) packs coming in the future. As usual, each DLC pack will release 30 days early on PS4 before Xbox One and PC players and can be bought individually for $15, or bought all together in a season pass for $50. Although it would be preferable if the DLC were cheaper, it is nice to know that "Call of Duty WWII" will continue to have some support throughout 2018.