Career Services Coordinator receives opportunity of a lifetime to attend Super Bowl LII
By Adam Nowak, 

News Editor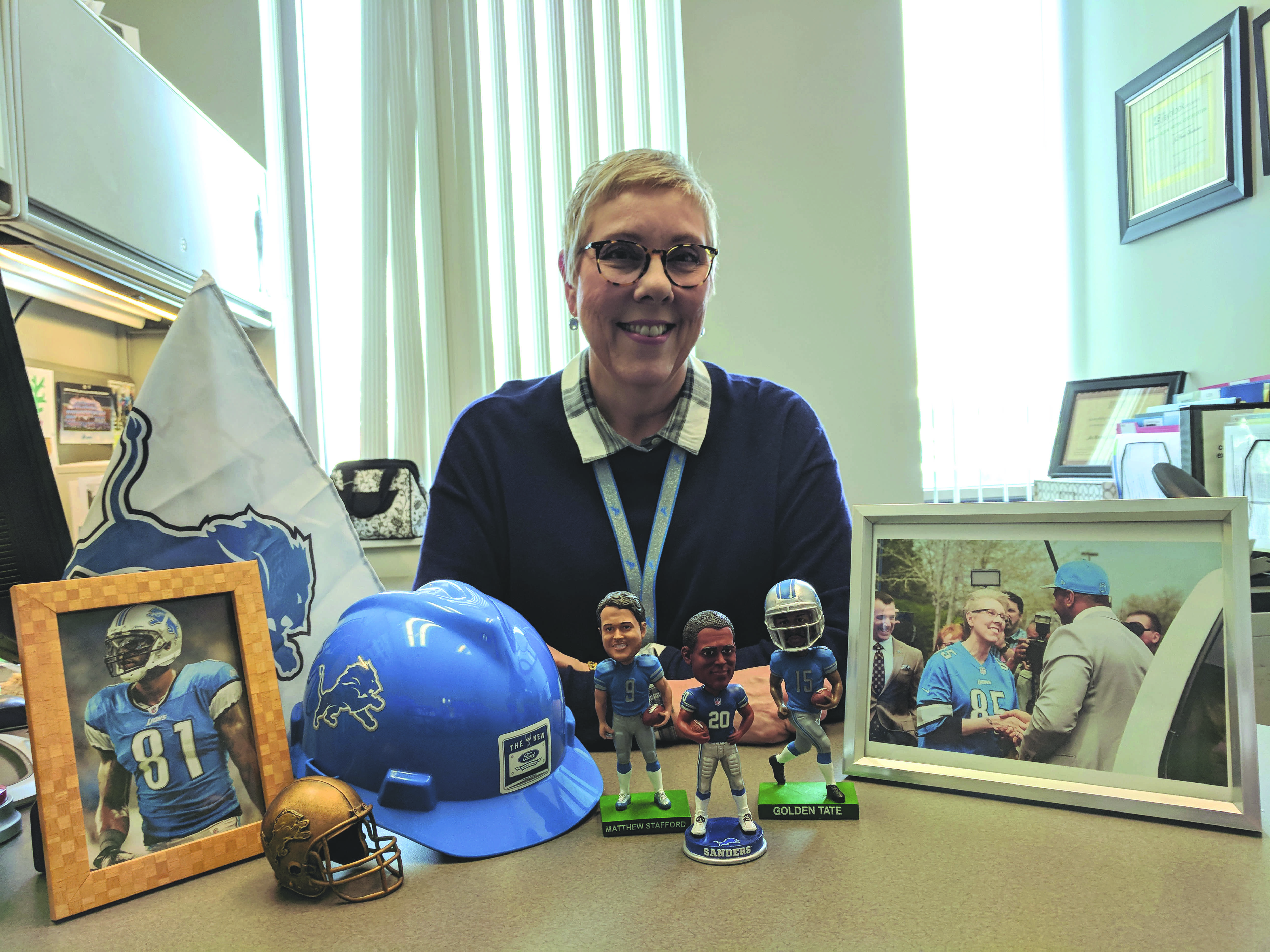 Super Bowl LII is quickly approaching, and with that, comes giveaways for lucky fans to get the chance to go to the game. This year, the big game will be taking place at U.S Bank Stadium in Minneapolis, Minnesota, Feb. 4, 2018.  
At the last home game of the Detroit Lions regular season Dec. 31, 2017, Career Services Coordinator, JoAnne Stadnicar was presented with an opportunity of a lifetime given to her and her husband during the game. 
Stadnicar has been a fan of the Detroit Lions practically her entire life. In 2011, Standicar became a season ticket holder for the Lions. She sits in the club seats at Ford Field, section 204 seats 11 and 12. Not too long ago, the Lions went 0-16. It would be fairly easy to give up on the Lions at that point. However, Stadnicar is not a fair weather fan; she roots for the Lions during times of hardship and triumph. On her social media accounts, she always finds ways to spread positivity toward the Lions. Even when they lose, she will still root them on as if they had won.  
On the last game of the season, Stadnicar was relaxing in the club at Ford Field, when her husband got a phone call; it was the Lions sales office. They were asked to go down on the field during the first break in the first quarter for a 30 second interview. On the field, they were introduced to Anthony Bilino, the Cutaway Interview representative for the Lions. Stadnicar initially thought to herself that the Lions would give her something small, like autographed jerseys. After a brief interview, the Stadnicar's noticed two cheerleaders come from behind them, and then Bilino says, "The Lions would like to send you to the Super Bowl." Stadnicar's emotion was nothing short of breathtaking. She was overcome with emotion. 
One of her life goals is about to come true. Stadnicar and her husband get a complimentary trip to Minneapolis for the Super Bowl because of their continued support of the Lions, and she couldn't be happier. Going to the Super Bowl has always been high up on Stadnicar's bucket list, and because of her positive outlook on life, she gets to check that off.