Riveting ride, confusing details
"The Commuter" restores familiar 

Neeson

 action
By Alexandra Lachine,

 

Arts and Entertainment Editor

 
3/5 stars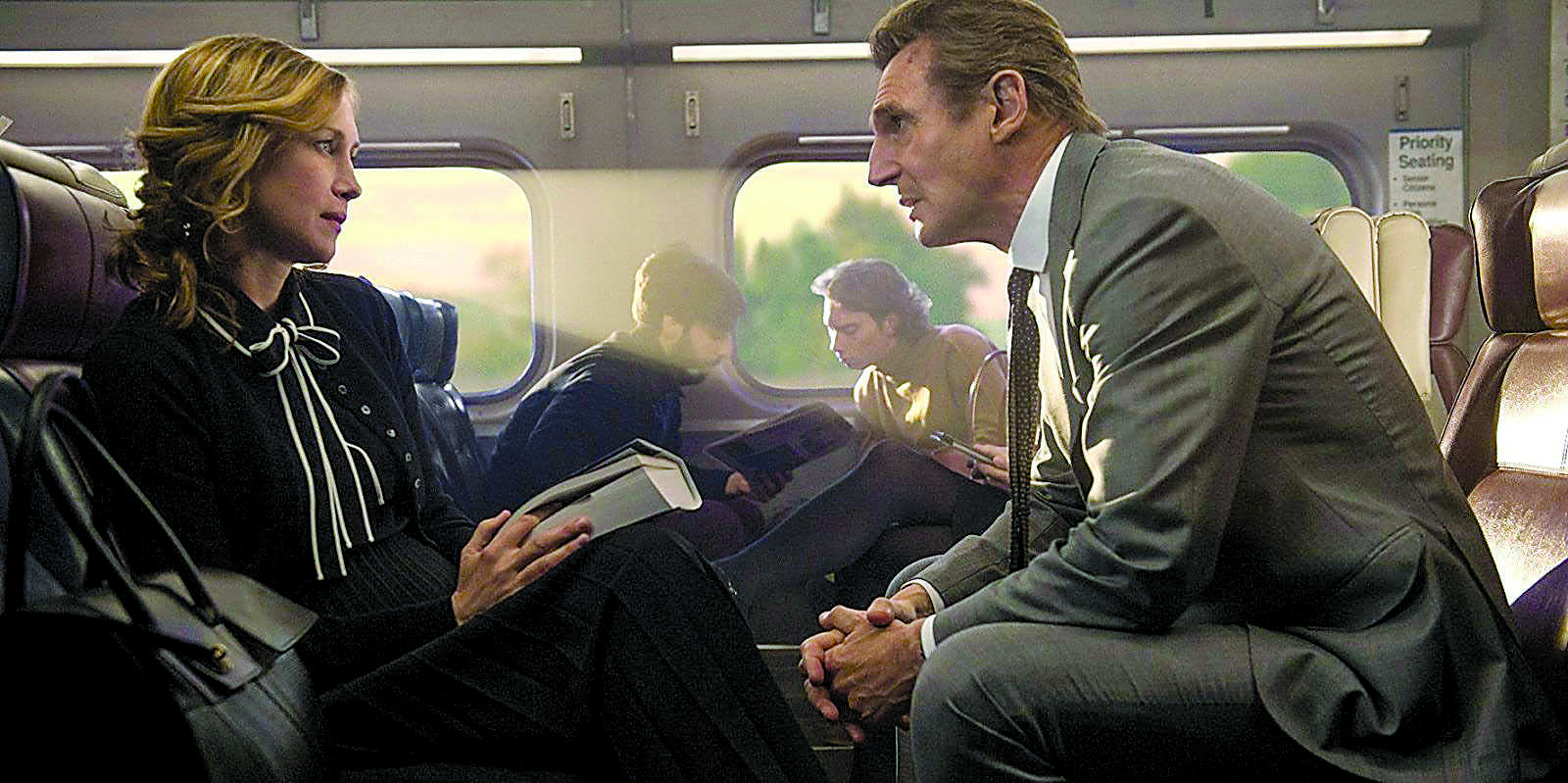 "I'm 60 years old," Michael MacCauley (Liam Neeson) growls several times in "The Commuter," proving the challenges this ex NYPD officer suffers, but cinematically beckoning the admiration of action lovers. MacCauley realistically makes fights with guys that could be his son, rolling out from beneath a moving commuter train and saving innocent lives look incredibly difficult. This often painful looking appeal serves to remind viewers of a sort of later rebirth of a (nicely) aging Neeson. 
Who better than noted auteur of Neeson action, Jaume Collet-Serra, to direct "The Commuter," which initially promises to be something more than the usual barrage of fistfights, chases and grimaces. The opening title sequence, a montage of nearly-identical mornings in the life of MacCauley, serves to show the ordinary life of the ex-cop. Insight to the value of MacCauley's family life quickly proves that they are the center of his happiness and suggests that this most precious thing to him will be threatened, paying homage to true Neeson tradition. 
This ominous threat that first gathers to ruin an otherwise regular commute is rather interesting at first. A mysterious woman named Joanna (Vera Farmiga) hatches a scheme to prey upon his middle class family's financial struggle by offering MacCauley $100,000 in cash to identify another passenger on the train only known as Prynne. 
Until the particulars of Joanna's scheme start to reveal themselves as truly unethical, Collet-Serra crafts a chilling, hallucinatory modern-horror vibe as MacCauley unknowingly accepts the invitation to play this twisted game, his moral compass taking a backseat to the possibility of saving his family from financial ruin. Behind a sort of Hitchcock veil, these opening scenes present Neeson as a man in an inescapable trap, tormented by paranoia of the passengers he's ridden the train with every day for 10 years and a ticking clock to find this stranger called Prynne.  
From here on out, this fresh mood is ruined as the film quickly reverts to action movie form with the anticipated first fight sequence. As further details of Joanna's scheme begin to sinisterly reveal themselves, the plot becomes incredibly cloudy and hard to follow as MacCauley faces each new trial before the train reaches the end of the tracks (and even more after that). The conspiracy becomes so vast and preposterous that it truly serves only as a conundrum of plot twists. This also weakens the film as a genre, as too many different elements are trying to be implemented and essential questions are left unanswered. As MacCauley pivots from moral ambivalence to virtuous heroism, Neeson looks increasingly tired in this runaway train thriller which can still be considered new to the action scene.