New face brings fresh perspective
Board of Trustees welcomes new member
The Schoolcraft College Board of Trustees is comprised of seven members elected into their positions by the Schoolcraft College District. These officials work collaboratively over a six-year term creating policies for Schoolcraft College. On Jan. 23 at 7 p.m., Dillon Breen was sworn in by the honorable Mike Kowall as a new member of the Board of Trustees. Breen was elected by voters to fill the vacated position of Trustee Eric Stempien whose term ended in December 2018. Breen was joined by his parents and grandmother who witnessed as he took the oath to serve Schoolcraft College to the best of his abilities.
Breen is a lifelong resident of the city of Livonia where he attended Livonia Public Schools, graduating from Stevenson High School in 2011. Thereafter, he attended Schoolcraft College from which he graduated with an Associate of Arts degree in 2014. While attending Schoolcraft, Breen was involved in various organizations on campus such as the Catholic Student Association and Omicron Iota chapter of Phi Theta Kappa. After Schoolcraft, he attended Calvin College in Grand Rapids where he earned a bachelor's degree in Geology, minoring in Geography. Additionally, Breen holds an Environmental Analyst and Land Resources Analyst Certificate from Au Sable Institute of Environmental Studies in Mancelona, Michigan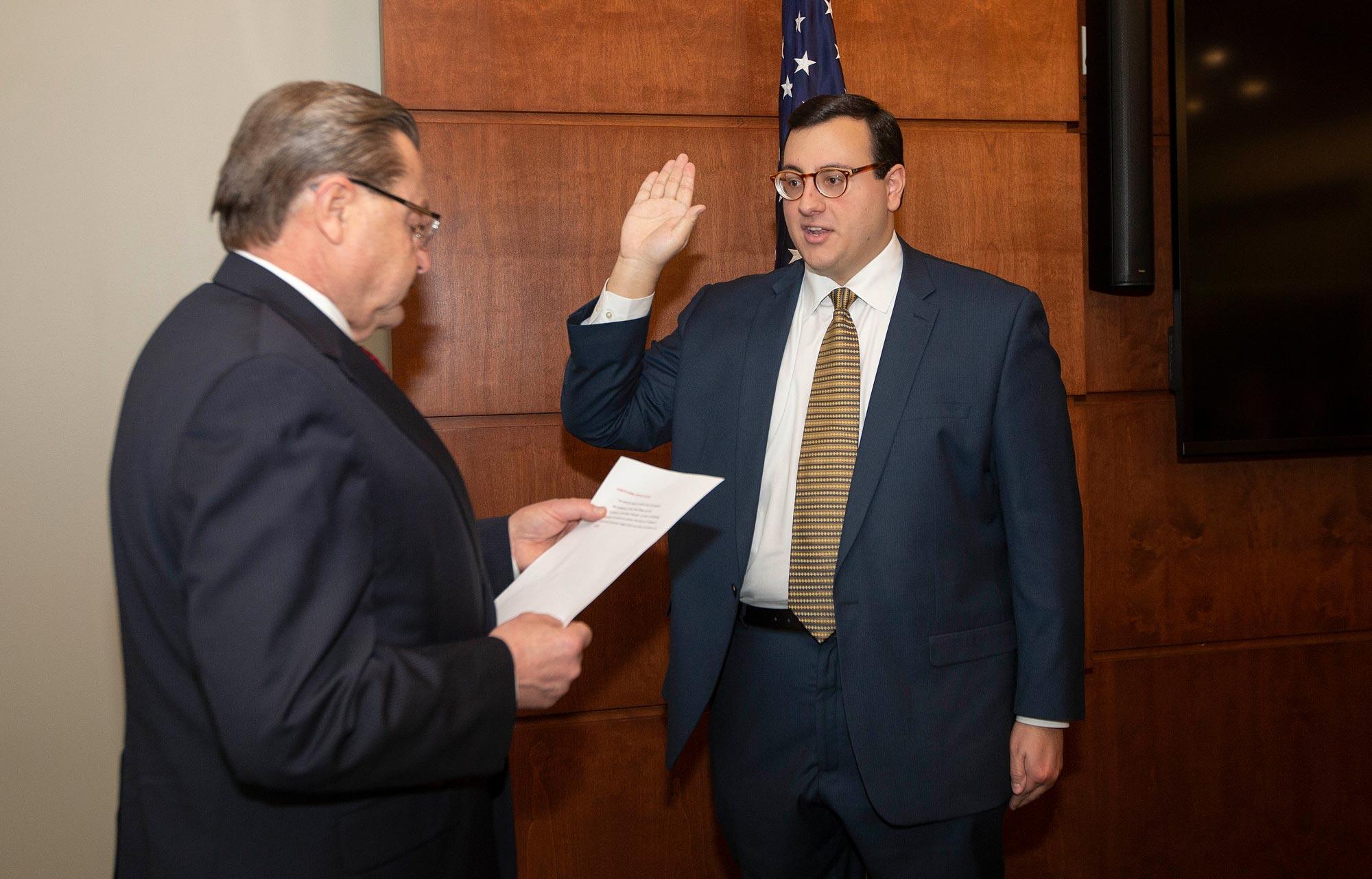 Breen has been actively engaged in the community and local politics for over a decade, contributing time and dedication while serving as a member of the Livonia Human Relations Commission from 2012 until 2018. He also served on the Livonia Local Officers Commission from 2015 until 2018. He has previously worked for the Michigan State Senate as District Director for Senator Mike Kowall, State Majority floor leader.
Schoolcraft provided Breen with the academic support, resources and experiences necessary to enhance critical leadership skills and facilitate his readiness to proceed toward his career development. Ultimately, it was his passion for public service and wanting to provide Schoolcraft with his support that resulted in his decision to run for the position.
"I have been involved in local politics for over a decade and felt a passion for public service for quite some time. After seeing an incumbent trustee had yet to file to run for re-election, I made the decision that I could be of service to Schoolcraft and put my name in for consideration by the voters," said Breen as he expressed how he made the decision to run for his newly attained position.
Students, the community, faculty and staff can expect great things from Breen as he begins the first month of his six-year term as the youngest member of the Schoolcraft College Board of Trustees.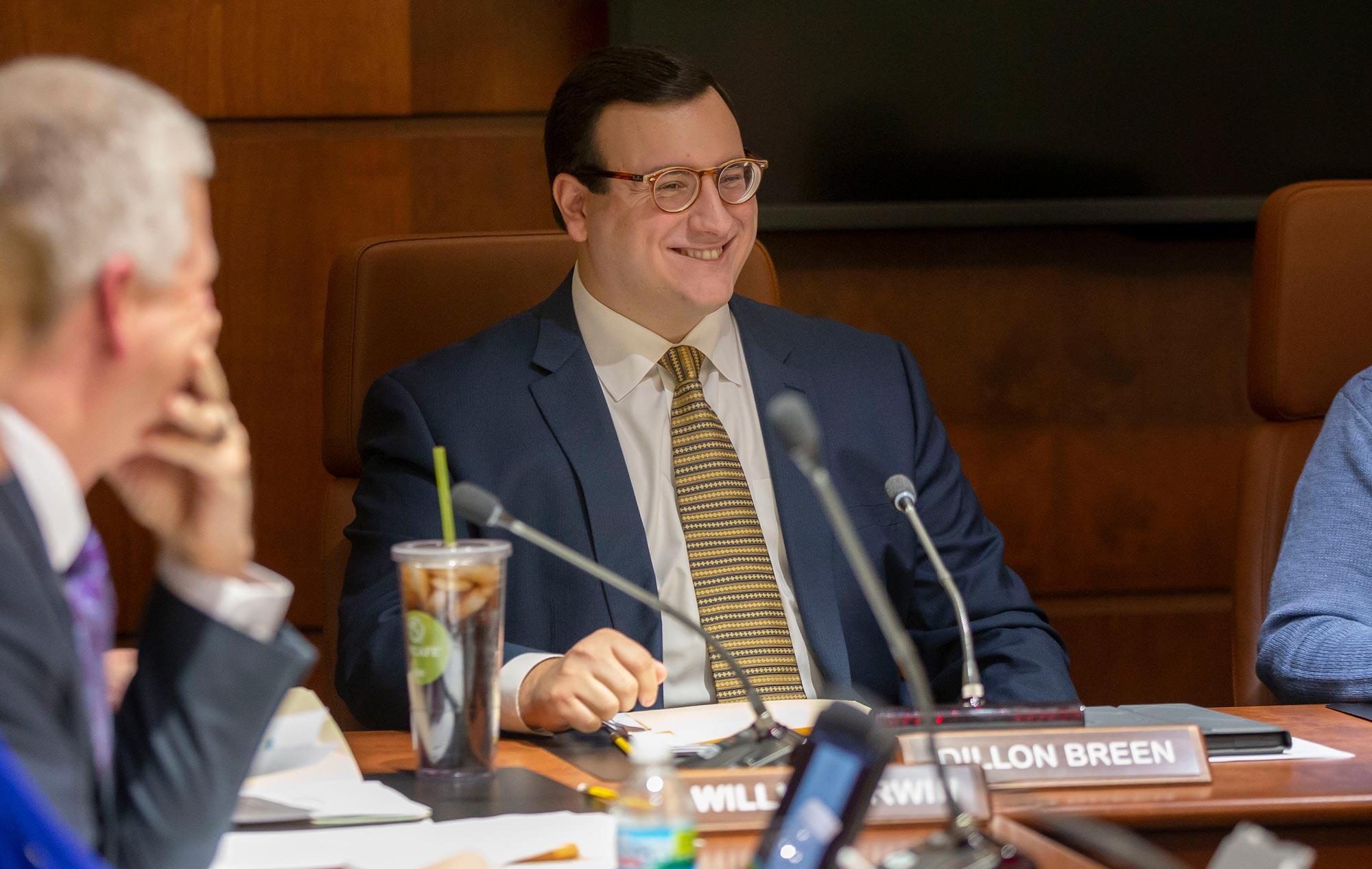 "I hope to continue Schoolcraft's legacy of fiscal responsibility, while providing oversight and transparency where needed. I believe I will bring a passionate and youthful voice to the table, providing a new perspective to the board of trustees," states Breen in reference to his future contributions.
Schoolcraft Board of Trustees meetings are open to anyone interested in attending. They are held on the Wednesday of every month at 7 p.m. in the Jeffress Center, Rm. JC228. The next meeting will be held Feb. 27.
Photos courtesy of Schoolcraft Connection