Who let the dogs out
Schoolcraft alumna pampers pets with small business
In the fall of 2017, Courtney Novack, owner and founder of Forever a Puppy Pet Services, began working for her father's house cleaning business, which was co-owned by her stepmother. While working alongside her family, she recognized a greater level of excitement while cleaning homes who owned animals. Ultimately, Novack decided that she wanted to own a pet-related business.
Novack attended Schoolcraft College from 2015 until winter 2018. She now holds an associate degree in Small Business and Entrepreneurship.
"Getting my degree has helped me be steps ahead of those who start their business from literal scratch. It made me aware of the hurdles to jump and the bumps in the road to avoid," said Novack. "I am forever grateful for what I learned at Schoolcraft because it's not only a big part of my success, it has made me a great business owner and even better leader."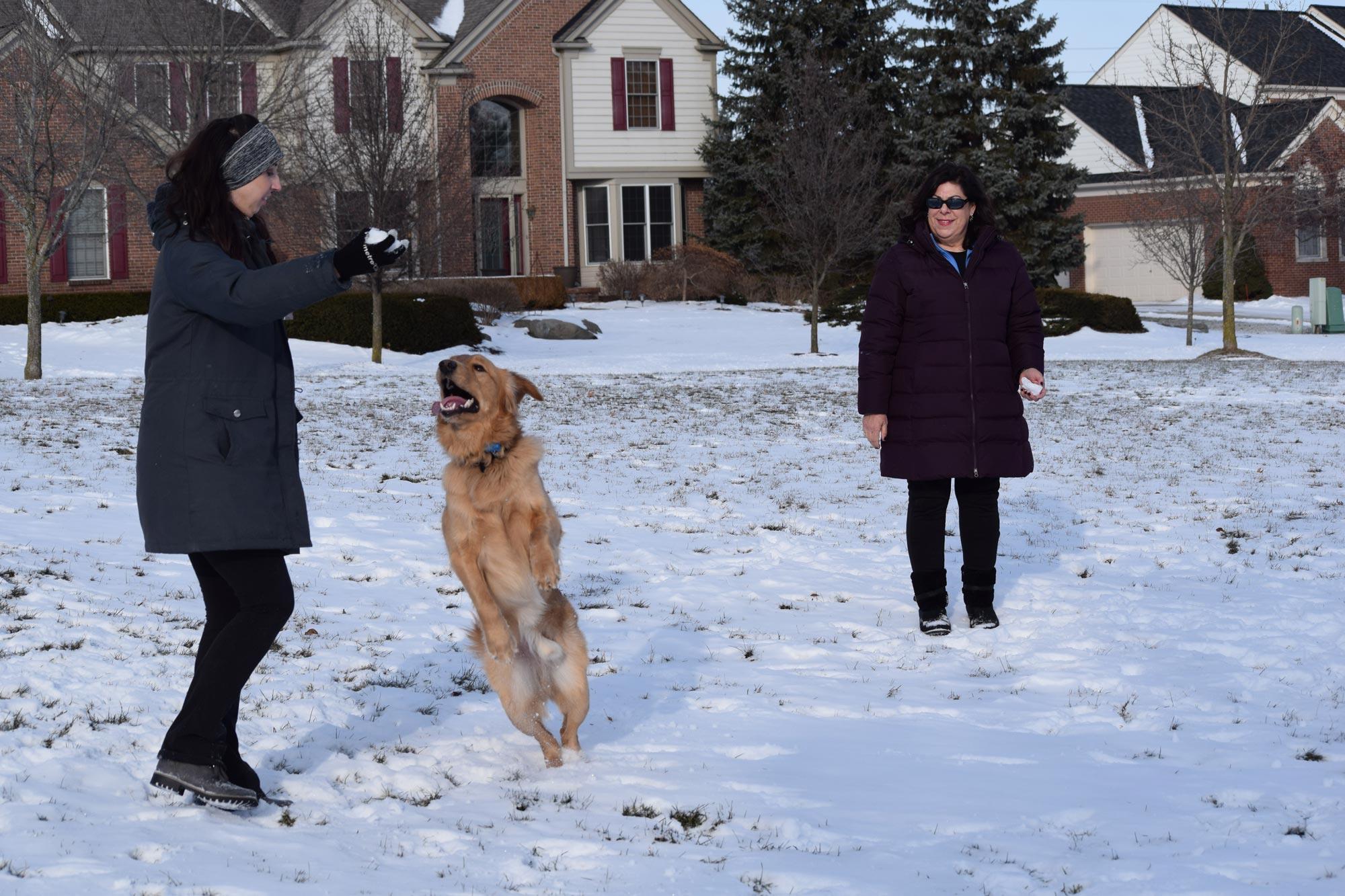 Novack is very passionate about caring for each pet as if it were her own, making it her mission to help both the owner and pets feel as comfortable as possible in following their normal routine. "If I leave a home and the pet's tail is not wagging, I did not do my job," said Novack referencing her approach on caring for pets. Her focus is to help the owners feel that their pet is being cared for, ensuring they never feel lonely or bored while their owner is away.
Novack initially began her services by creating a website describing the services offered. "I have always wanted to run my own business, which is why I got my degree in small business and entrepreneurship," said Novack. "I have always been a writer, so I figured my business would involve blogging and being more online based."
Alongside her independent contractor, Forever a Puppy Pet Services offers dog walking in 20 to 40-minute sessions which can be purchased in either a weekly or monthly bundle. Additional services include pet-sitting, which is available as daily visits and overnight care. These amenities are available to any nonhuman family member including dogs, cats, birds, hamsters and even fish. Finally, Novack provides flexibility in her services to meet the needs of each client and their pets.
One of her clients, Schoolcraft Professor Deborah Taracuk, rates Novack's care as a ten-out-of-ten. Taracuk's dog Riley was very malnourished and did not trust people when he was first adopted. Novack helped him learn that humans can be kind and he is safe around them.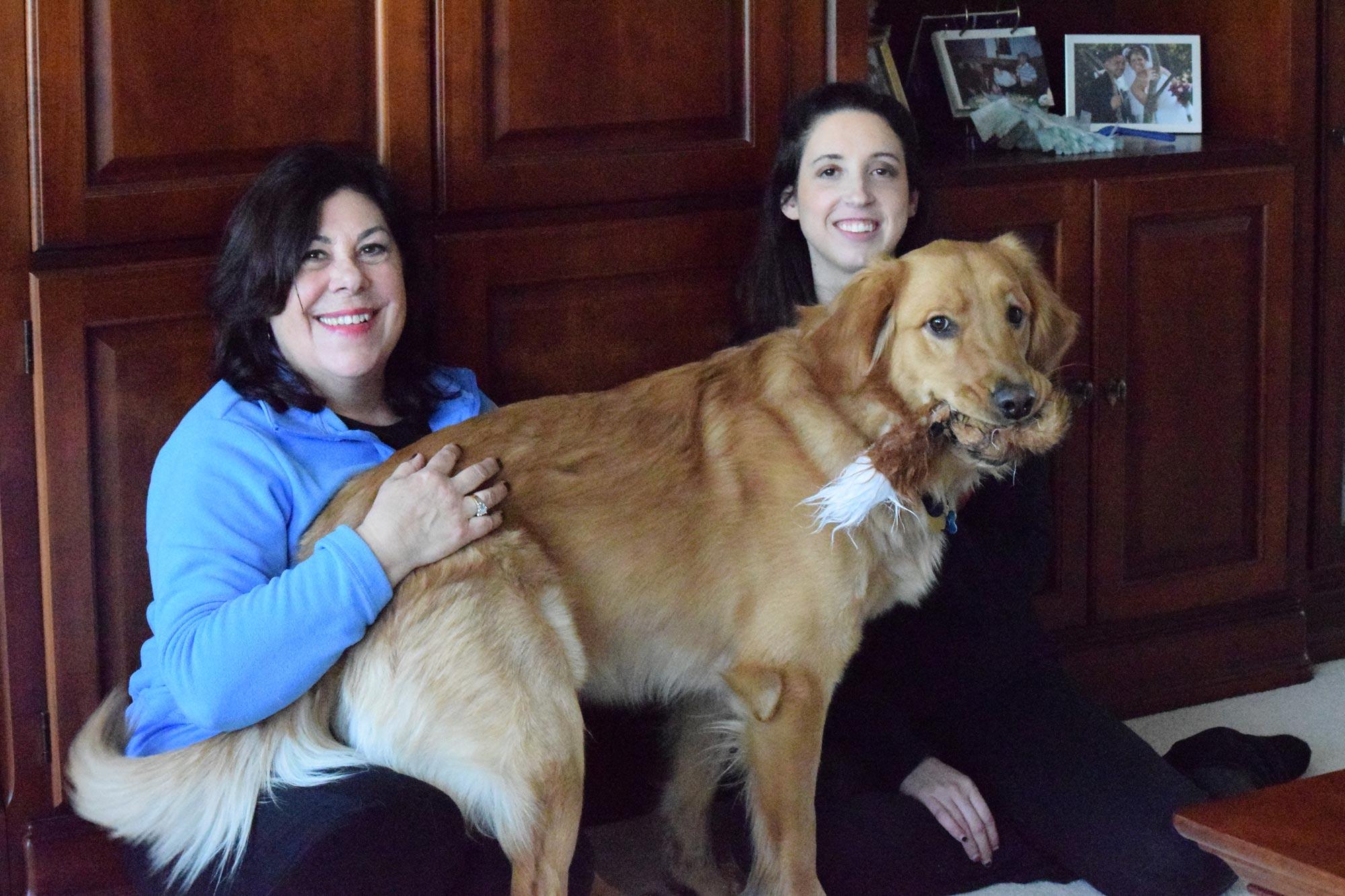 "Courtney was an important part of providing Riley with a structured routine. She is also gentle and very kind. Riley not only trusts her, he looks forward to his walks with her," said Taracuk. Novack has been providing dog-walking services to Taracuk since September when she injured her knee. After seeing Novack's ad for her pet-sitting business on the next-door neighborhood blog and a meet-and-greet with her and Riley, Taracuk began working with her.
"I could only take him so far while hobbling around on my crutches. That's where Courtney came in," said Taracuk. "She came regularly every afternoon and has been walking him regularly ever since. I am now able to walk Riley again. We walk morning and evening, but Courtney still comes at least three days a week to take Rile for a long afternoon walk while I am at work."
Forever a Puppy Pet Services is home-based for now with services provided to homes in Plymouth, Novi, Northville and Livonia. However, a goal of Novack's is to create a boarding facility to provide an alternative option for owner's who would feel more comfortable in that manner. Additionally, she would like to encourage clients to donate old toys and beds. She plans  to donate them to no-kill shelters for animals that don't have a happy home yet.
For more information about services for your furry or gill-y friend provided by Forever a Puppy Pet Services, please visit foreverapuppy.com or contact Courtney Novack at 734-645-2162.
Photos by Raymond Falkiewicz