Ready for takeoff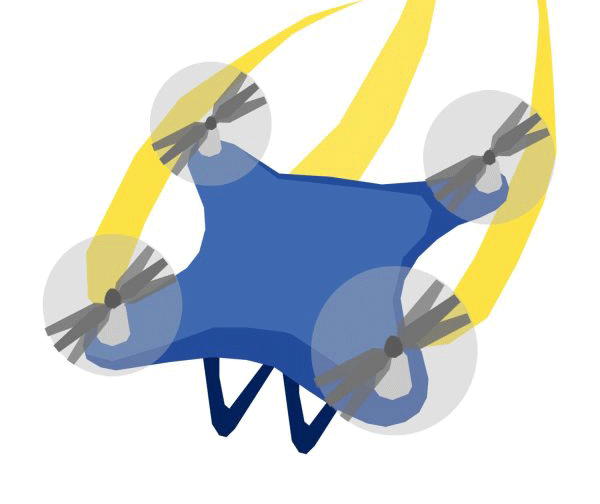 College expands CEPD remote pilot program
By Jacob Haffey, Staff Writer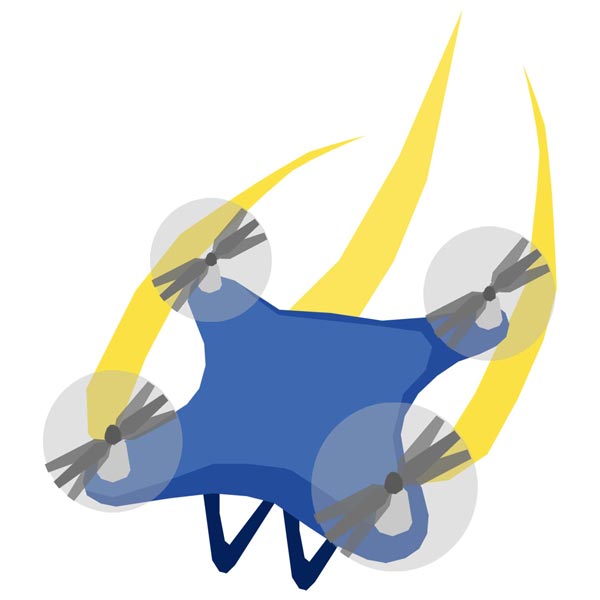 Get ready to take off. An increasing number of people are using small unmanned aircraft systems (sUAS) or drones. In response, Schoolcraft is offering new courses through the Continuing Education and Professional Development's (CEPD) Remote Pilot program. These courses are designed to educate people on the federal laws and regulations related to flying drones.
In the Fall 2017, CEPD Program Coordinator, Michele Fuher, began looking into creating classes that could be implemented into the curriculum at the college. Furthermore, Fuher worked in collaboration with instructors Chris Meyer and Zak Wilson to develop the courses, Drones for the Hobbyist (CES2 6351) and Part 107 Exam Preparation for the Remote Pilot (CES2 6350), which were implemented during Fall 2018.
The CEPD Remote Pilot Certificate Program will introduce sUAS Safety and Risk Management during the Spring 2019 semester and sUAS Applications & Flight beginning Fall 2019.
Individuals interested in this field have the option of two courses, hobbyist or commercial. Hobbyists need to register their new drones so that those drones are on record with the Federal Aviation Administration (FAA), but they do not require certification. In contrast, commercial remote pilots must obtain a Part 107 Certification, register their drones and follow regulations that are part of CFR 14 Part 107.
Chris Meyer, instructor for the Hobbyist course, has concerns relating to unintended consequences of drone development such as acts of terrorism and calamities between aircraft and drones.
"Most new drone users just don't fully understand the responsibility one has once they lift off and start flying in the National Airspace System (NAS)," said Meyer. "The Federal Aviation Administration (FAA) is scrambling to make a set of rules that keeps everyone safe, but also gives recreational users freedom along with allowing commercial sUAS users the ability to conduct business that is economically necessary for global competition."



Meyer previously worked as an airline pilot and has accumulated over 5,000 hours of flight time. In addition to instructing Remote Pilot program courses, he owns a sUAS business and teaches high school students about sUAS. Meyer is very passionate about drone education and drone safety for all users.
More and more industries are taking advantage of this new technology. "There are extensive and diverse opportunities for skilled remote pilots," said Fuher. "Industries using drones include agriculture, cartography, construction, disaster relief, infrastructure maintenance and repair, law enforcement and surveillance, photography and film, real estate, research and more."
Students have much to gain by enrolling in the program.
"The biggest takeaway from all our courses is informing our students how to be safe sUAS operators whether it is recreationally or commercially," said Meyer. "There are many rules and regulations that most beginner users would never think of if they were not involved in aviation at some time in their lives. Many are not aware of the stiff fines and possible jail time involved if operated improperly."
Additionally, students will get hands-on training flying their drones. As drones can cost hundreds of dollars, this information is valuable in allowing students to operate them safely and effectively.
As a side note, students are not required to bring their own drones to class. Schoolcraft will provide drones for training purposes.
This program will prepare students to take the FAA unmanned aircraft general knowledge exam in order to become an FAA certified remote pilot. This credential is required for anyone who wants to fly unmanned aircraft for profit-making purposes.
"I compare this test to an abbreviated FAA Private Pilot written exam," said Meyer. "It is also a great course to take for those students that might be interested in manned aviation as an entry point."
For more information pertaining to the Remote Pilot Program, please visit www.schoolcraft.edu/cepd/career-training/remote-pilot, call 734-462-4448 or email [email protected].