Happy Birthday, Fitness Center!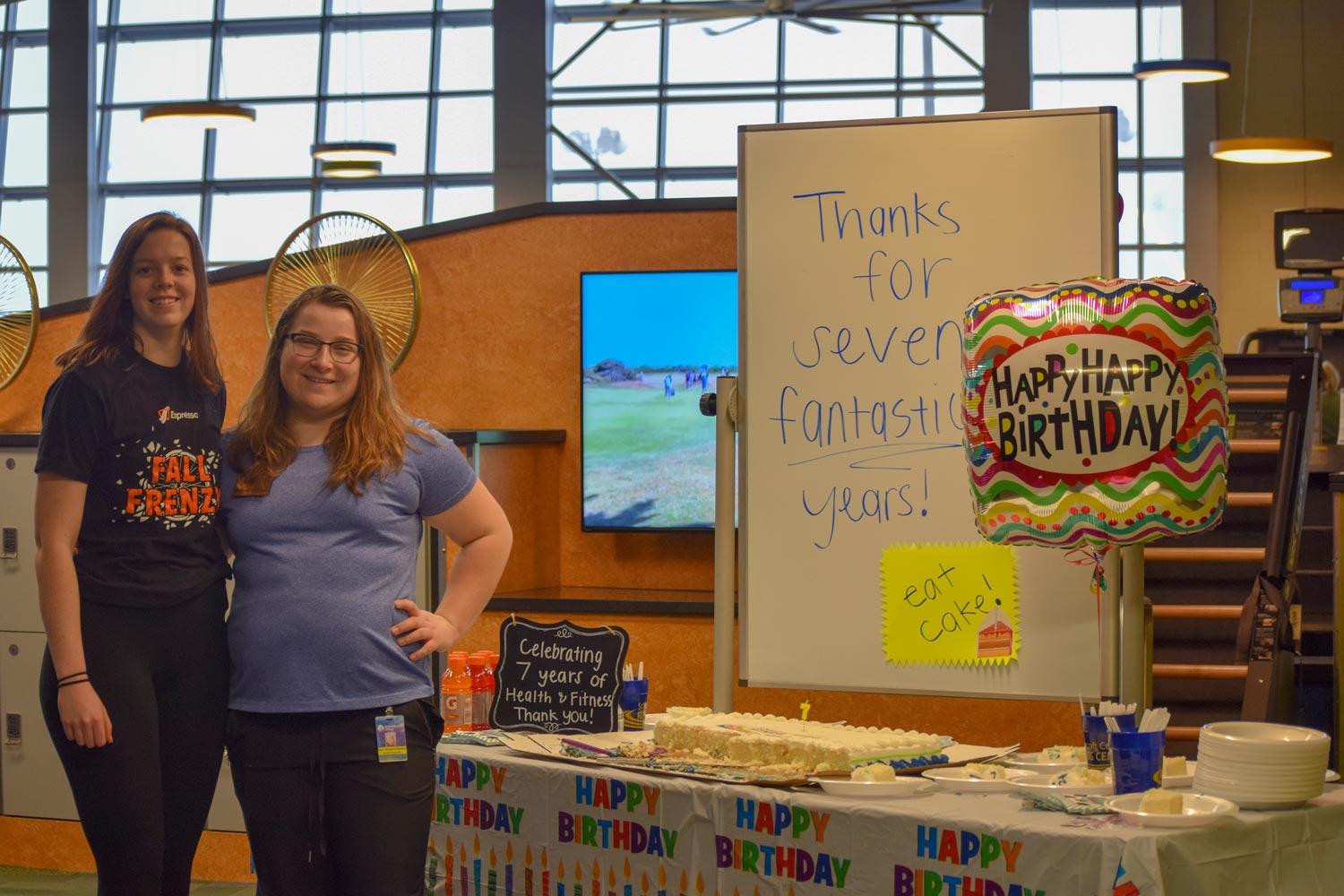 Schoolcraft fitness center celebrates with cake and more
by Raymond Falkiewicz, 
Staff Writer & Photographer
The Schoolcraft Fitness Center had its 7th birthday on January 31st, but was unable to celebrate until February 7th due to the polar vortex. However, once we came back from freezing over, the fitness center hosted a customer appreciation week, with trainers doing demonstrations, cake, giveaways, and more.
"We have about 360 check-ins or visits by members everyday, Monday-Thursday and about 125 for the Friday-Sunday weekend period," says Patricia Donohue-Ebach, recreation manager of the fitness center. "Industry averages for active members to visit their fitness center everyday is between 8-12% of their membership. The Schoolcraft Fitness Center regularly sees at least 15% of active members checking in everyday-almost always above the industry average, year round."
The fitness center offers a variety of workouts, from your average treadmill and weights, to a stair stepper and bikes with screens. There is always a trainer on duty to help you choose the best workout, or to spot you while you bench.
"There is always someone here to help you, you can ask questions about different workouts or the classes they have here," says basketball player Destinee Billinger. "I would give the fitness center a 5/5. I love that there is always someone you can talk to."

For appreciation week, the fitness center hosted a variety of events. Monday was all about squats with multiple demonstrations and a squat challenge. Tuesday focused on deadlifts. Wednesday highlighted the bench press. Thursday completed customer appreciation week with a giant cake, free hot cocoa, and balloons.
Current CFO Glenn Cerny is to be given credit for how the fitness center is today. He saw that it was important for students and other community members to have a welcoming, clean place to work out. He recognized that a fitness center was more important than most thought, and fought hard to renovate the underused auxiliary gym in the Physical Education building. His passion drove the Schoolcraft Board of Directors and various other departments to support his goal. In 2011, renovation began.
Today, the fitness center is free to all students, and stands as a useful resource to the community and campus. To find out more about getting a membership to the fitness center,
call 734-462-4348.