The people behind Schoolcraft's research and analytics
by Alexis Tucker, Editor-in-Chief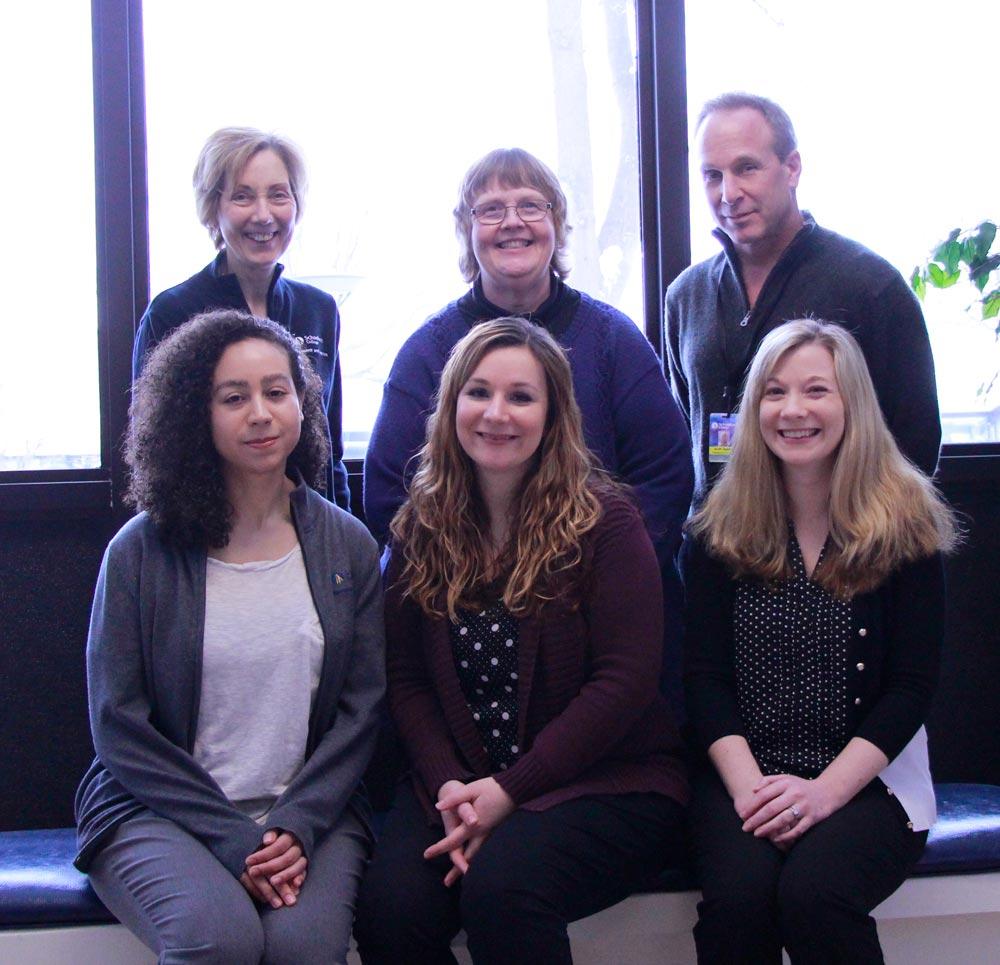 There are more than 50 departments on campus, and some of them, students don't have much interaction with as they are more on the administrative side. Research and Analytics are among those departments that students won't have much interaction, but they provide important functions for the college.
What is Research and Analytics
Their duties include data consulting, primary research, institutional effectiveness, reporting and decision support. Data consulting pertains to the sharing of information with stakeholders within the college community, assisting in data understanding and they address internal requests. Primary research is, of course, where the department researches specific issues like student performance, satisfaction, engagement and much more.
Institutional effectiveness looks at student success and operational improvements, institutional performance and solves issues that arise. The Research and Analytics Department has to submit annual federal and state reports, which include data like graduation rates, as well as submit to their accrediting body. Additionally, this department supports data-informed decisions within the college to improve it which assists in adjusting as needed.


The research conducted by this department is dependent upon the needs of the college. Some projects may be short "ad hocs," which can be one-time requests, while others will be multiphase projects, which requires more data and different approaches. A wide array of tools is implemented to gather information. It's more than surveys and interest groups that are used.
One project involved monitoring students while using the Schoolcraft website. The team took note on what was clicked and asked questions about how students were navigating the site while they were also trying to stay impartial to not sway the students' thoughts. While other projects may involve pulling information from the database.
"We're doing research on our own to figure out how well our programs are doing, using a huge variety of metrics, incorporating data from all over many different sources," said Stando. "Then, [we're] figuring out how to provide a holistic snapshot to the deans so they can review it with the faculty and have the information to make informed decisions about how they can improve the programs going forward."
Career Coach
A big project that Research worked on many students may recognize as Career Coach which they on along with about 15 other departments. Therefore, it was a vast interdepartmental project that took around a year to complete. Now, Career Coach has been taken on by Career Services to continue serving students by helping to pinpoint their interests and directing them to different job groups.
Information found in Career Coach has been designed to reflect the Metro Detroit area, so students can see the type of jobs, salaries and such are in the area rather than seeing the inflated salaries one might see in California. Career Coach also maps out students' college future by showing the needed degree levels (associate, bachelor, etc.) and current programs available at Schoolcraft.


The people behind the numbers
Before Schoolcraft created the Brewing & Distillation Technology Program, Krystal McIntyre, Research Analyst, did "environmental scanning," gathering information in order to prove success of the program. They were looking at other programs in the area as well as the competitive landscape. They found that the program would do well, and it has continued to do well. "[The data was] showing the growth of that industry was in the triple digits of growth, and it's amazing how fast the classes filled when that started," said McIntyre.
Linda Robak, Data Mining Analyst, is working on predictive modeling regarding student success and pinpointing struggling students. She has been analyzing data from National Clearinghouse to find connections with institutions/majors and students no longer attending college with institutional data. This is done in order to find and resolve issues by executing interventions, student programs or services. The goal is to be able to help students before they have to reach out because of stigma, which adds more support for students on campus. Robak has also done work to help the College's dual-enrollment strategies by looking at trends in postsecondary enrollment and the top 4-year colleges.
Programmer/Analyst Scott Spaman's mission when joining the Department was to automate much of their work such as required federal and state mandated reporting. He works at the database level, where the data resides, to be able to easily grab the data.
"What I do is work right with [data] at the database level where it's actually stored and try to write these scripts that will allow us to crank out those numbers by pouring it together at that level," said Spaman. The long-term goal is to "free them" of the time-consuming reporting they do, creating more time for them to work on other projects.
The Research and Analytics team help shape the college with the data they find, and that includes how programs can adapt over time based on this data. Take the Brewing & Distillation Program as an example. Before a few years ago, the program never existed, and Research looked at the data and helped show that a program of that kind could do well at Schoolcraft, adding to the many areas of study at Schoolcraft for students to explore.
Next time when reading the "Data Bites" newsletter Research provides or the college's graduation rates, remember that there is people behind the numbers, working for the benefit of the college and the students.