Mocktail Party to promote alcohol awareness this Wednesday from 11 a.m. to 2 p.m.
by Yara El-Haj, Staff Writer
Illustration by Shaida Azzam
This Wednesday, March 13, from 11 a.m. to 2 p.m. in the Lower Waterman of the VisTaTech the Student Activities Board (SAB), Schoolcraft College Foundation, SC Learning Center and SC Student Relations will be hosting its annual Mocktail Party raising awareness on alcohol abuse prevention and the repercussions of driving under the influence.
This event highlights the importance of drinking responsibly for the purpose of avoiding any of the unforeseeable consequences driving or texting while drunk can bring. The event aims to gives attendees an opportunity to enhance their understanding of ways to drink in a safe manner.
Attendees who are interested in advancing their knowledge on drinking responsibly will find this event fun, educational and engaging.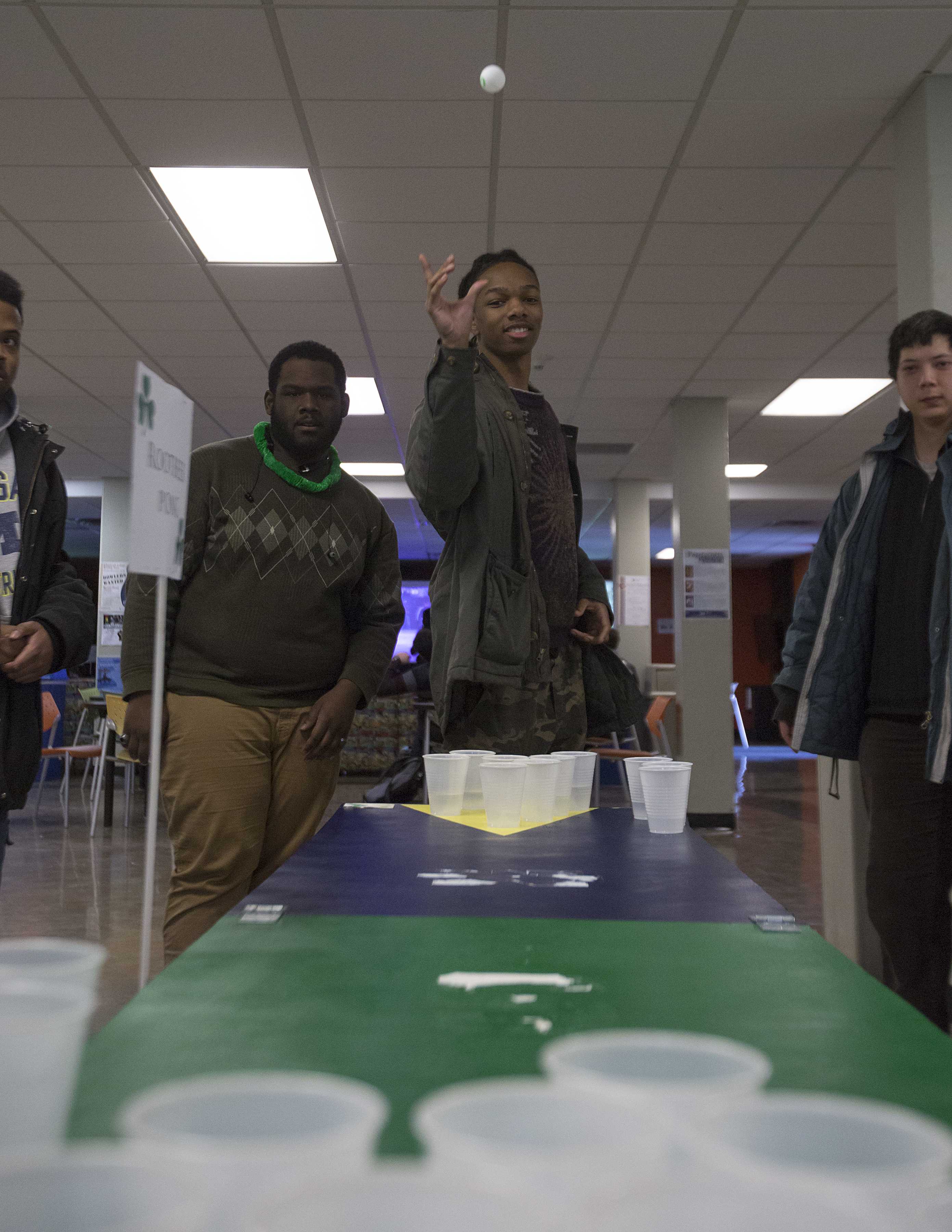 What to expect
As an alternative to having alcoholic drinks, nonalcoholic cocktails, root beer and other beverages will be served. There will be a variety of activities to partake in. Attendees can challenge each other to participate in a root beer cup pong tournament that is much like March Madness, but without alcohol. Throw on a pair of the drunk goggles and see if you are able to walk the line safely while mimicking the feeling of being intoxicated while listening to commands from a Schoolcraft Police Officer. The goggles will appear just as though whomever is wearing them is actually in a situation where they are drunk. It will impair their vision, their balance among other things and will hinder their ability to walk-in a straight line, grab a set of keys or do the typical everyday tasks.
Punch cards will be given to all participants. Attendees are encouraged to visit the sponsors and information tables and get a hole punched in their cards. Each visit represents one drink. After completing their punch cards, attendees can proceed to the BAC (Blood Alcohol Content) table with a punch card to get your results.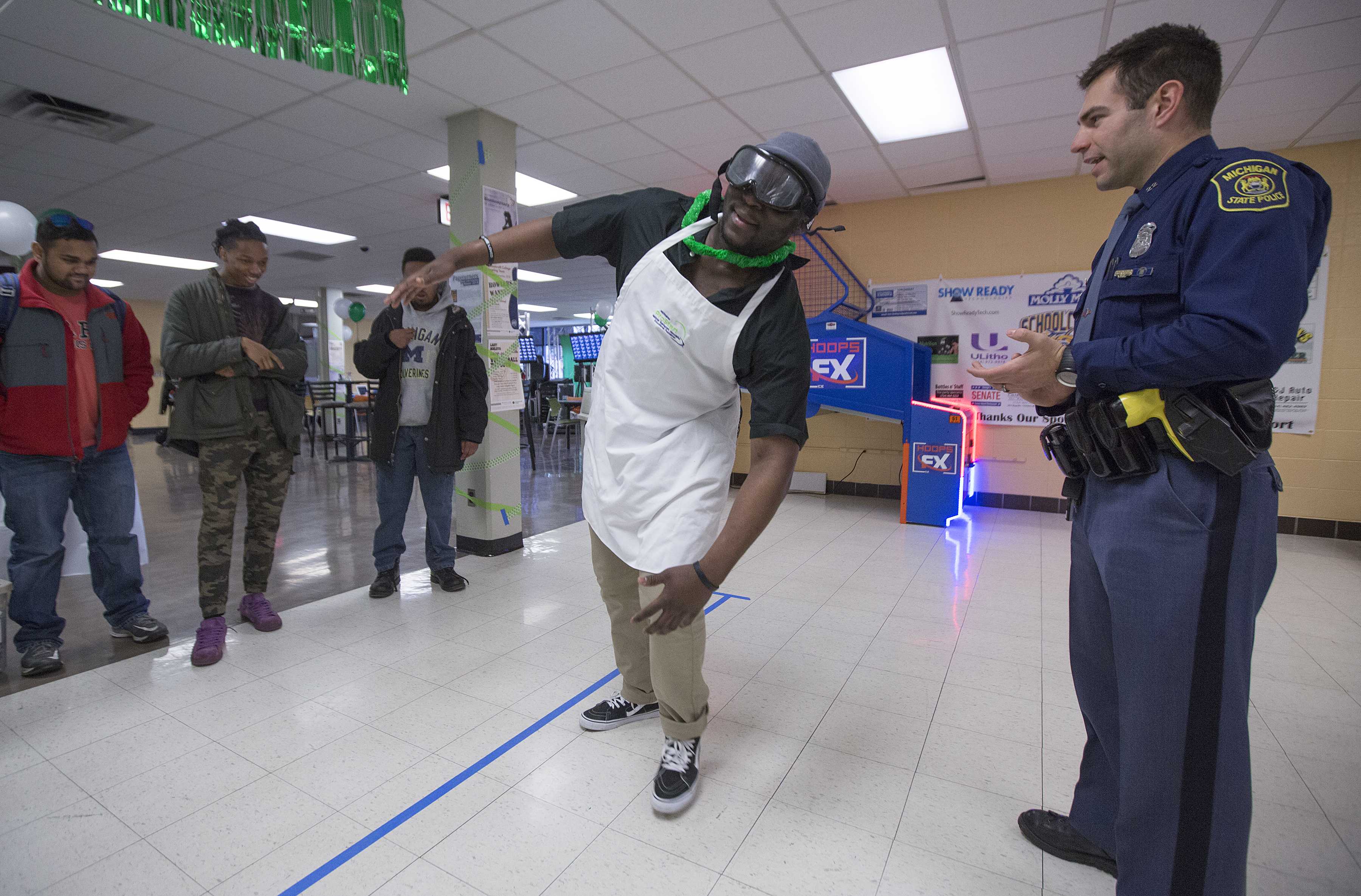 Save A Life Simulator
This year's main attraction will be the Save A Life drunken driving simulator. The Simulator is a part of the International Save a Life Tour, the nations most advanced and high impact Safe Driving Awareness Program. It will be present to further explain the consequences of driving under the influence with a more advanced and tangible approach. The participants will be able to experience the effects of being drunk behind the wheel, without actually damaging their body or others.
Our Sponsors
This event has multiple sponsors to connect with from the local community. The vendors scheduled to appear are Mug Root Beer, Zukin's Rib Shack, Jimmy John's, Save Our Youth Coalition, Mothers Against Drunk Driving, Derrick George Attorney and the Schoolcraft Campus Police.
Derrick George Attorney will be available to talk to attendees what happens when trying to get out of a DUI offense, which is a law-breaking offense caused when driving under the influence of alcohol. Community health service organizations Save Our Youth Coalition and Mothers Against Drunk Driving will be present to provide an overview on the substantial effects of alcohol throughout our bodies.
It is necessary for people to be more enlightened on the effects of alcohol consumption on their bodies. Whether people drink alcohol frequently, occasionally or are sober, they will find it interesting to be able to use beer goggles and the Save A Life drunken driving simulator to experience the effects of being drunk without actually negatively impacting their bodies.
The Mocktail Party is an event you don't want to miss. See you on March 13 from 11 a.m. to 2 p.m. in the Lower Waterman.
For additional questions regarding this event, contact the Student Activities Office at 734-462-4422.